Epilepsy and the Coronavirus (COVID-19) FAQs
Professor Ley Sander is the Medical Director at the Epilepsy Society. Here, he has put together an FAQ factsheet for those with epilepsy about the coronavirus (COVID-19).
For updated information around Covid-19 and the vaccines, please follow this link.
Professor Ley Sander is the Medical Director at the Epilepsy Society. Here, he has put together an FAQ factsheet for those with epilepsy about the coronavirus (COVID-19).
Please note that the advice below looks at epilepsy in general, rather than at specific types of epilepsy. If you, or a loved one, has severe epilepsy and other accompanying conditions, you should always consult your doctor about your or their individual risks around covid-19.
So, for example,  if your epilepsy is well controlled, you are not likely to be affected any more seriously by covid-19 than someone without the condition. However if a person with epilepsy also has reduced mobility, trouble swallowing and learning difficulties, then they are more likely to develop breathing problems and need extra help. This is explained more fully below.
The guidance around coronavirus is changing on a daily basis. We provide regular updates on our website under latest/news and share the latest information via Facebook and Twitter. Please also refer to the following sites for the latest information.
www.nhs.uk/conditions/coronavirus-covid-19/
https://www.gov.uk/government/topical-events/coronavirus-covid-19-uk-government-response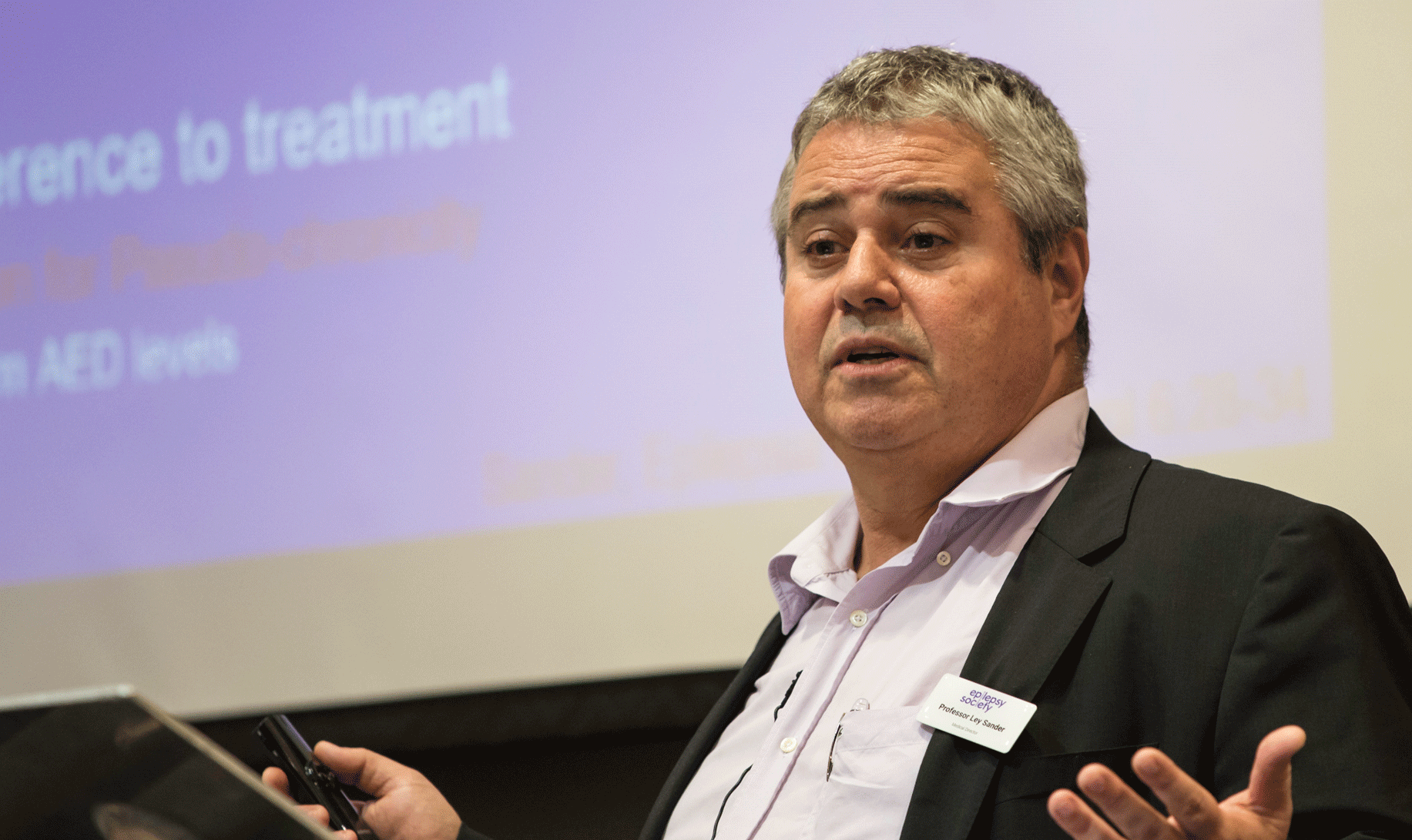 1. Do I have a higher risk of getting the coronavirus if I have epilepsy?
There is currently no evidence of increased risk of coronavirus infection in people with epilepsy compared to the general population. The risk is increased in people with weakened immune systems, older people, and those with long-term conditions like diabetes, cancer and chronic lung disease.The Government has included people with chronic neurological conditions in their 'at risk' groups. However, they have not specified epilepsy.  While those whose seizures are well controlled may not be at any greater risk than the rest of the population, those with uncontrolled seizures and particularly seizures triggered by fever or infection, may be more vulnerable. This would also include those who have other illnesses in addition to their epilepsy. We suggest everyone takes stringent measures to follow the Government guidelines on social distancing and self isolation. If you have concerns please contact your GP or epilepsy specialist.
2. Do people with epilepsy have a weakened immune system?
There is no evidence that people with epilepsy have a weakened immune system, therefore they should not be considered 'immunocompromised' or to have an 'immune deficiency'. Obviously, there are individual differences, e.g. some people with epilepsy might have a weakened immune system due to co-existing other health conditions and associated immunosuppressive treatment.
3. Does treatment with antiepileptic medications increase the risk of coronavirus infection?
There is no evidence of increased risk of coronavirus infection in people taking antiepileptic medications. Therefore, it is important to keep taking your epilepsy medicine as usual throughout any illness.
4. What should I do to avoid the infection?
There are a number of measures that might help in reducing the risk of infection. These include: avoid close contact with people who are unwell; hand hygiene (wash hands with soap and water, or use alcohol hand gel, often, especially after using public transport and at any time before eating); cover the mouth and nose when coughing or sneezing with a tissue or a sleeve; try to avoid touching your eyes, nose or mouth if your hands are unclean. Try to keep healthy by following a nutritious diet and taking gentle exercise. Keep your home well ventilated by keeping the window open.
5. What should I do if I have symptoms?
At present, it is recommended to stay at home for 7 days if you have either a high temperature, or a new persistent cough and you live alone. If you live with others and you, or one of them, have symptoms, then the whole household must stay at home and not leave the house for 14 days. This will help protect others in the community while people are infectious. Please follow the advice from Public Health England (PHE) which is updated daily: https://www.gov.uk/guidance/coronavirus-covid-19-information-for-the-public. If you do become unwell and suspect you could have coronavirus, use the NHS 111 coronavirus service or ring 111 for advice.
Most cold medicines that you might consider for symptom relief (typically paracetamol to control fever or muscle aches) are fine.  It is currently advised to avoidtaking  ibuprofen, as it has been suggested that this may make the illness more severe. Take advice before using products containing diphenhydramine (such as Benadryl). Just check the label before purchasing any products. If in doubt, check with your GP or epilepsy specialist.
6. Are people with epilepsy likely to be more severely affected by coronavirus than the general population?
We do not have any information at the moment that would suggest people with epilepsy are likely to be affected more severely by the coronavirus. If a person who has epilepsy also has other difficulties such as: reduced mobility, difficulty swallowing, limb weakness and learning difficulties, they are more likely to develop breathing difficulties and to need extra help.  Public Health England has produced  guidance around those  people who are considered to be at greater risk.  For most people, coronavirus should only result in mild symptoms, and they should recover within  a few days. 
7. Is coronavirus likely to trigger a seizure?
There is currently no evidence to suggest that coronavirus will trigger seizures in people with epilepsy. However, infections, fever (particularly in children), sleep deprivation and in general being unwell can trigger seizures in some people with epilepsy. If you are in this category, please take extra measures to social distance or self isolate and call your GP or epilepsy specialist if you are concerned.
8. Do I need any specific treatment if I catch coronavirus?
You should be able to reduce any flu symptoms with over the counter medications.  Sometimes doctors may recommend other treatments such as antivirals, antibiotics or other specific treatment.  Occasionally these may interact with your epilepsy medication, reducing their effectiveness or resulting in side effects.  It is important to let your doctor know which anti-epileptic medications you are taking, the type of preparation and the dose. It is often helpful to keep a list of medications you take to share with your doctors and pharmacists to help them ensure there are no interactions with your epilepsy medications.
9. Will the situation with coronavirus lead to shortages of my epilepsy medicine?
The Department of Health and Social Care is working hard to reduce any impact of coronavirus on drug supplies and we meet with them on a regular basis so that we can bring you  the latest updates. In the run up to Brexit, drug manufacturers were asked to ensure a minimum of six weeks supply of medications. These stockpiles are still in place which should help to avoid any shortages if there are subsequent disruptions to the supply chain. We provide regular updates on our homepage and via our social media channels. As always, the advice is not to stockpile your medication in case you have to self-isolate. This could cause shortages of medications and put others at risk of a seizure. It is best to carry on as normal.
10. If I have to self-isolate how will I get my medicines?
The NHS is currently advising people who may have been exposed to coronavirus to self-isolate. Just in case you need to do this, you may wish to think now about how you would get your medicines.  You may wish to ask someone  to pick up your prescriptions for you. Or you could call your pharmacy to find out whether they arrange home deliveries. If they offer this service you should ask how you could sign up to it. Most prescriptions are now signed, sent and processed electronically.
Make sure you are registered for online services through your GP. This will enable you to book, check or cancel appointments online and order repeat prescriptions. Take your prescription to your pharmacy in plenty of time - up to seven days before you need your medication. This will allow your pharmacist to call other pharmacies or suppliers if there are any delays in getting your medication. Ordering your prescription in good time will also enable you to visit another pharmacy if your own pharmacy is temporarily closed due to the coronavirus.