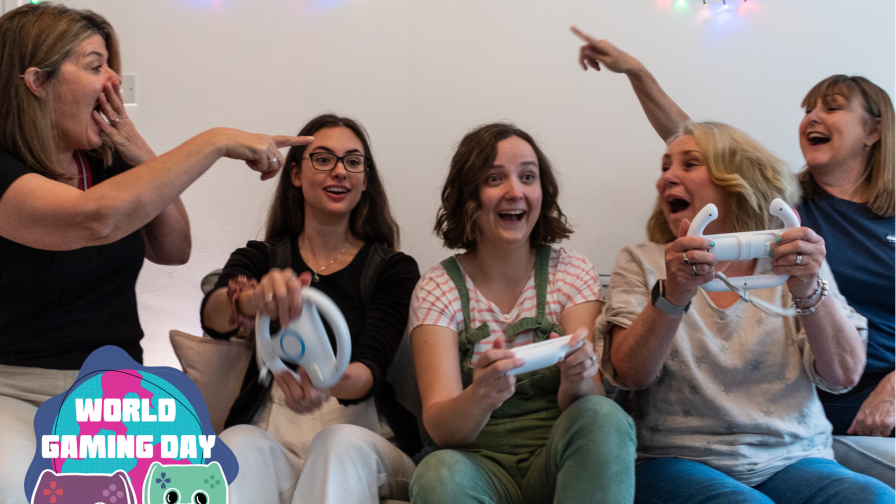 World Gaming Day - Saturday 22 October 2022
Let's get together to play games and change lives!
World Gaming Day is an upgraded coffee morning. You don't have to be into gaming to get involved, it's all about getting people together to have fun, play games (think Mario Kart, Fortnite, Nintendo Switch Sports) and make a donation to Epilepsy Society. Every penny you raise will help us to transform the lives of people living with epilepsy through world-leading research, advocacy and care.
Sounds easy, right? To get started all you need to do is register online! We'll provide you with a fundraising pack and everything you need to organise your own World Gaming Day event. 
Once registered online, it's time to get planning, all you need to do is….
Pick a date - Official World Gaming Day is 22d October so why not host it then?

Pick a time and a location

Invite friends or family to your World Gaming Day party (Get that WhatsApp group buzzing)

Tell those who are coming to donate £10 to your GivePenny fundraising page.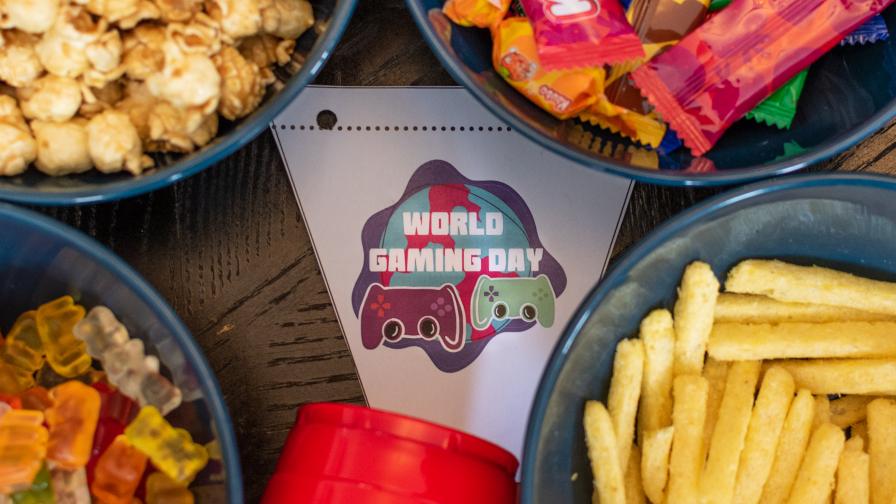 Tips for safer gaming
However you plan to support World Gaming Day please remember to always game safe and do not take any unnecessary risks. Here are our seven tips for safer gaming. 
If you have epilepsy (in particular, photosensitive epilepsy), be aware of your triggers and play close attention to seizure and content warnings given on games.

Sit at least 2ft away from the screen

Play games in a well lit area

Dim your screen's brightness

Do not play games if you feel extremely tired

Remember to take regular breaks and stop playing if you feel unwell

Make sure you're not on your own when you're playing games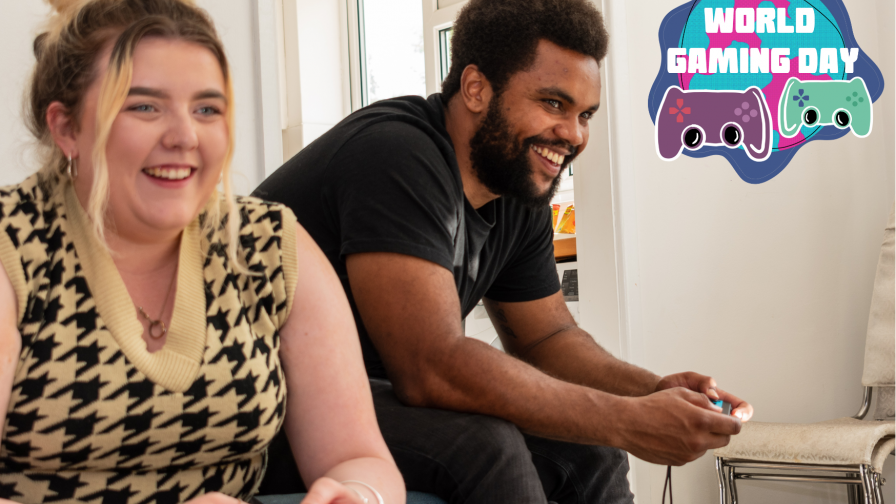 Stream on World Gaming Day
If you like to stream and would like to fundraise with your online community on World Gaming Day we'd love to support you!
We have skins and other materials to help you stream your gaming content and raise funds for Epilepsy Society. Please get in touch and sign up to find out more!