Volunteer in your local community
Our Community Ambassadors organise fundraising events and raise awareness of Epilepsy Society within their local communities.
We are looking for passionate and enthusiastic supporters to join us in a new volunteer role as a Community Ambassador. We couldn't achieve our work without the help and support of incredible people up and down the country. Our volunteers play a valuable part in the work we do and we are thrilled to be introducing a new way for volunteers to get involved and help us improve the lives of people affected by epilepsy.
This is a varied role and could include one or all of the following:
Attending cheque presentations and thanking our supporters face to face
Giving talks on the charity to a variety of community groups
Promoting upcoming fundraising opportunities such as the Great North Run and skydiving
Seeking opportunities for information and fundraising stands at local events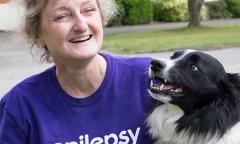 There are so many ways to volunteer and make a difference to the lives of people affected by epilepsy. Whether you'd like to volunteer at our Chalfont Centre, or in your local community, we'd love to hear from you.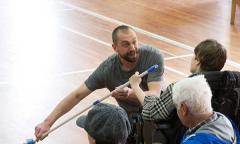 The volunteers at Epilepsy Society make an invaluable difference to the lives of the 92 residents who live on site, all of whom have epilepsy often as part of more complex needs. Due to coronavirus pandemic, volunteers are not currently volunteering within the Care Homes at our Chalfont Centre. We are still encouraging anyone interested in our volunteer roles to get in touch.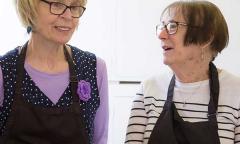 Talking to the media about epilepsy is a valuable way of helping to increase public awareness. Would you be willing to talk to the press about your experiences of epilepsy? You can help us raise awareness by volunteering as a media contact and sharing your story.