Calling 999 from a smartphone
If you need to make a call to the emergency services (999 in the UK) on an Android or iPhone device, there are ways to automatically send your GPS location to the emergency services at the same time.
Calling 999 from an Android
If you need to call the emergency services (999) from an Android device, Google automatically provides your GPS location.
Calling 999 from an iPhone
To send your GPS location to the emergency services on an iPhone device, your device will need to be operating on IOS 11 or above. On IOS 11 and above there is a feature called 'Emergency SOS'.
The Emergency SOS feature uses your iPhone to alert an emergency service with a text message showing your exact location, with real-time updates that track your movements.
Here's how to use it:
On iPhone X, iPhone 8, or iPhone 8 Plus:
1. Press and hold the side button and one of the volume buttons until the Emergency SOS slider appears.
2. Drag the Emergency SOS slider to call emergency services. If you continue to hold down the side button and Volume button, instead of dragging the slider, a countdown begins and an alert sounds.
3. If you hold down the buttons until the countdown ends, your iPhone automatically calls emergency services without needing to drag the slider.
On iPhone 7 or earlier: 
1. Rapidly press the side button five times. The Emergency SOS slider will appear.
2. Drag the Emergency SOS slider to call emergency services.
3. If you started an emergency call by accident, press the Stop button, then tap Stop Calling.
After the call ends, your iPhone will ping the emergency service with your current location, unless you choose to cancel. If Location Services is off, it will temporarily turn on. If your location changes, your contacts will get an update, and you'll get a notification about 10 minutes later.
To stop the updates, tap the status bar and select "Stop Sharing Emergency Location." If you keep sharing, you'll get a reminder to stop every 4 hours for 24 hours.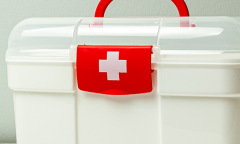 A selection of first aid information for seizures including how to put someone into the recovery position and what to do if someone is in 'status'.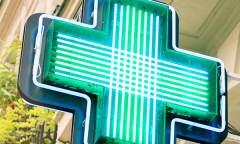 How you can best help someone during a seizure depends on what type of seizure they have and how it affects them. On this page you'll find information on what the different types of seizures are and how to treat them.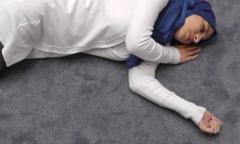 Our step-by-step guide to the recovery position shows you how to help someone recover after a tonic clonic seizure. These steps should be followed once the shaking has stopped.