Telling your employer about your epilepsy
Some people worry that telling an employer about their epilepsy might affect their chance of getting a job or being treated fairly at work. Although discrimination can happen, the Equality Act 2010 aims to protect you from discrimination, and help your employer to treat you fairly and support you at work. Having the right information about your epilepsy can help employers to do this.
Do I have to tell my employer?
You don't have to tell an employer about your epilepsy, although there are several reasons why this could help you (see below).
Reasons for telling your employer
Employers have responsibilities under the Health and Safety at Work Act - for employers to be able to meet health and safety regulations, they need to know whether their employees have any medical conditions that could affect their work. Employers can only ask you questions about your health to help keep you and others safe at work, and to help you to be able to do your job. If your employer knows about your epilepsy they may make changes to your job or environment to make it safer for you. If you don't tell your employer, you can't hold them responsible for not doing safety assessments for you.
Employers are expected to consider making reasonable adjustments - if your employer knows about your epilepsy, they can consider making reasonable adjustments to your work or environment for you. But if your employer does not know about your epilepsy, you can't hold them responsible for not making reasonable adjustments that may help.
The people you work with will be more able to help you if you have a seizure - often people feel more comfortable with epilepsy if they understand it and know what to do if someone has a seizure. This might help you, and them, feel more confident about how to help you if you have a seizure at work. It might also be helpful to have epilepsy awareness training at work.
When is the best time to tell a new employer?
If you decide to tell your new employer about your epilepsy, there are several opportunities for you to do this.
You could include a covering letter with your application, explaining about your epilepsy. This could include details from your GP or neurologist about your epilepsy. This may help your potential employer to understand about your epilepsy before you have an interview.
You might mention it if you are invited for an interview, and talk about it face to face. This gives you an opportunity to sell yourself, and your skills and experience, before mentioning your epilepsy.
You might mention it at a final interview, or when you are offered the job.
Once you have told your new employer about your epilepsy, they might do a risk assessment and consider reasonable adjustments. They may get medical advice, or ask a health and safety or occupational health expert to help.
How to deal with discrimination
Find out about equality law and disability discrimination.
Information produced: May 2021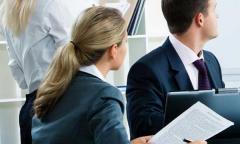 Having epilepsy does not necessarily stop someone from doing the job they want, but there are some issues which can affect them at work. Whether someone's epilepsy affects their work depends on whether they have seizures, what their seizures are like and how often these happen.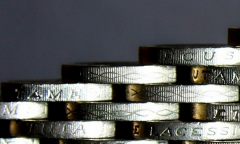 If you have epilepsy you may be eligible to apply for benefits. This depends on what your epilepsy is like and how it affects you.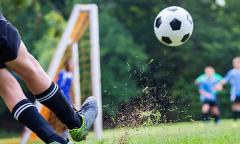 To live full and active lives, and look after our physical and emotional wellbeing, we all need time to rest, relax and exercise. How we spend our leisure time is important and individual to us all, whether or not we have epilepsy.