What jobs can I do?
Employers cannot legally refuse to give you a job just because you have epilepsy. However, they need to consider your epilepsy, and what the job involves, to ensure your safety and that of other employees.
Can I do any job I want?
Not necessarily. All employers have to comply with laws on safety and equality, which:
cover you from when you apply for a job, throughout your work – including promotion and training – right up to when you leave it
apply whether you have a disability when you apply for a job or whether your disability starts once you are in employment.
Safety at work
Risks to safety will depend on what your epilepsy is like and what the job involves.
Some jobs may be a risk if you have seizures. For example, working at heights, around unguarded machinery or near open water. As each situation is different, your employer usually needs to do a risk assessment to look at how your epilepsy could affect your safety at work.
Find out more about health and safety law.
Can I do a job that involves driving?
For a Group 1 – car and motorbike – licence you must be seizure-free for one year, with or without taking anti-epileptic drugs (AEDs). (The regulations are different if you only have seizures while you are asleep or if your seizures do not affect your ability to act in any situation).

For a Group 2 – LGV or PCV – licence you must be seizure-free, without AEDs, for 10 years.
If you meet the DVLA regulations to drive, you should be able to do a job that involves driving. Some employers use the DVLA regulations to help them assess risk. For example, if the DVLA says that you can drive a car, your employer may decide you can work with machinery.
Can I get a job in the Armed Forces?
Whether or not you can work on active service in the Armed Forces (Army, Royal Air Force and Royal Navy) depends on your situation. For example, if you currently have epilepsy, you would not be able to join the Armed Forces, but if you had epilepsy as a child (when you were under five years old) or had a single seizure more than 10 years ago, you may be able to join.
Visit Armed Forces Careers for more information.
Other health and safety regulations
Many professions have a governing body that sets health and safety regulations. They will usually look at your individual situation to see whether you can do the job safely. Contact the relevant governing body for further details on its recruitment policies and guidelines.
Reasonable adjustments
The duty to make reasonable adjustments aims to make sure that as a disabled person, you have, as far as is reasonable, the same access to everything that is involved in getting and doing a job as a non-disabled person.
Equality and Human Rights Commission
An employer needs to consider making adjustments that may  help you to do a job as well as any other employee. This means looking at:
anything about the job that is difficult for you to do or could put you at risk

anything about the work environment that makes it difficult for you to do the job or could put you at risk

whether any changes to the job or work environment would help to overcome these problems or risks.
Adjustments vary and will depend on how your epilepsy affects you and your work. Your employer can make adjustments when you apply for a job, or at any time during your employment.
Adjustments for your epilepsy could include:
changing your working hours to avoid shift work, if you have seizures that are brought on by tiredness

making changes to the building or office to make it safer

getting or changing equipment

time off for medical appointments.
Find out more about equality law and disability discrimination.
Information produced: May 2021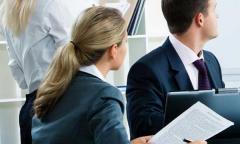 Having epilepsy does not necessarily stop someone from doing the job they want, but there are some issues which can affect them at work. Whether someone's epilepsy affects their work depends on whether they have seizures, what their seizures are like and how often these happen.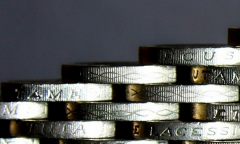 If you have epilepsy you may be eligible to apply for benefits. This depends on what your epilepsy is like and how it affects you.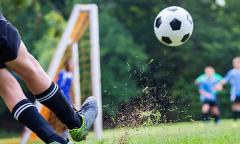 To live full and active lives, and look after our physical and emotional wellbeing, we all need time to rest, relax and exercise. How we spend our leisure time is important and individual to us all, whether or not we have epilepsy.