Joy Division concert raises £21,000 for Epilepsy Society
We are thrilled to announce that the streaming of "So This Is Permanent", a concert to celebrate the life of Joy Division's front man, Ian Curtis, raised an amazing £21,000 for the Epilepsy Society.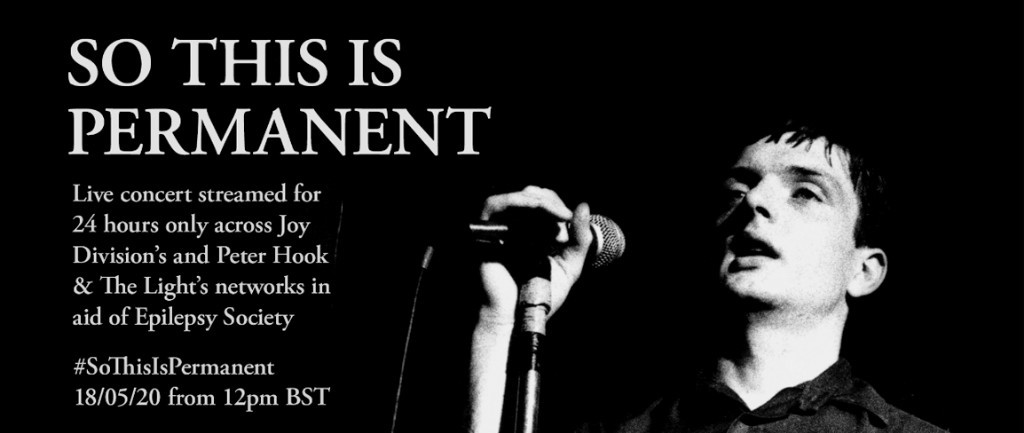 The concert was first performed live in 2015 in memory of Ian who took his own life at the age of 23,  after struggling with epilepsy and depression. But the venue - a small church in Macclesfield where Ian had sung as a boy – could only accommodate 500 fans.
Peter Hook, "Hooky", the band's original bassist, now of Peter Hook and The Light, wanted to share the experience with Joy Division's followers worldwide, and at the same time raise essential funds for Epilepsy Society.
Back catalogue of Joy Division
So following the postponement of two live gigs in London and Manchester, due to Covid-19, Hooky made the three-hour concert available free for 24 hours – later extended to 48 hours – so that fans around the globe could hear Peter Hook and The Light perform almost the whole back catalogue of Joy Division.
Clare Pelham, Chief Executive at the charity, said: "We have been literally overwhelmed by the success of the streaming of the concert. The generosity of Joy Division's fans and their wonderful - and often very touching comments – are a tribute to Ian Curtis, 40 years after his tragic death.
"It was quite phenomenal to see that passion shared around the globe on Monday night via social media. And to watch the Just Giving total exceed the £20,000 mark yesterday was astonishing. We cannot thank Peter and all the fans around the world enough.
"The money raised will go a long way to ensuring that there is someone on our Helpline, five days a week, ready with a listening ear. It is a wonderful legacy for Ian Curtis who may still have been with us if he had been able to access the sort of support that we are able to offer today."
Donations and DVD
If you would like to donate, following the concert, you can do so here.
A DVD of the broadcast is also to be released in mid-June by Live Here Now. Again, proceeds from this release go to Epilepsy Society. You can pre-order here.