Natasha Ward
Digital Marketing Officer

I am excited to be working as part of a team that has the power to make meaningful differences to thousands of people's lives. 
At Epilepsy Society I am going to be working as the Digital Marketing Officer; helping to create and run campaigns, as well as extend the reach and effectiveness of the charity's online presence.
So far I have enjoyed learning more about the work that the charity does and the wide variety of departments that work here on site – from finance to scientific research to residential care. I am currently getting a better understanding of how my role can support the work of the organisation and others within the charity. 
Before joining Epilepsy Society, I was unaware of the range of ways that epilepsy can affect people's lives. During a tour of the lab I discovered the various approaches that researchers here are taking towards achieving quicker diagnosis and treatment, as well as a potential cure, for epilepsy. I have also had the opportunity to look around some of the care centres here on site that house almost 100 residents. It has been great learning about the numerous ways that Epilepsy Society supports those effected by epilepsy. 
I have a keen interest in social media, digital marketing and digital design and so am excited to start putting these skills and interests into action!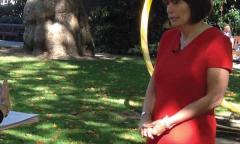 We can offer spokespeople with a wide range of expertise in epilepsy ranging from medical care and research to social and political issues.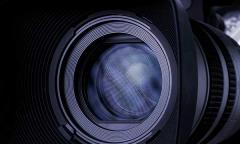 Find out more about Epilepsy Society in the press, our extensive library of video and How you can become a media contact.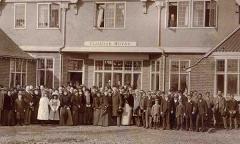 The National Society for the Employment of Epileptics (NSEE) was launched in 1892 by a group of London philanthropists and medical men.