For commissioners
Commissioning is a key driver of quality, efficiency and outcomes for people with epilepsy. Over the past decade it has become increasingly important to the health system in England.
At its simplest, commissioning is the process of planning, agreeing and monitoring services. However, securing services is much more complicated than securing goods and the diversity and intricacy of the services delivered by the NHS is unparalleled.
Commissioning health services, such as epilepsy services, is a not one action but a whole process.  This process includes understanding the health-needs of a population, designing patient pathways, developing service specifications and negotiating contract. It also involves continuous assessment of quality.
Online resources
The following online resources will help in ensuring that services for people with epilepsy are in line with NICE (National Institute for Health and Care Excellence) guidance for the diagnosis, treatment and management of epilepsy.
Epilepsy Society has partnered with Epilepsy Action to design the new 'Epilepsy Commissioning Toolkit' to help commissioners provide better health services for people with epilepsy.
NICE guide for commissioners focuses on improving the diagnosis of epilepsy and ensuring that diagnosis and treatment are both confirmed and reviewed as necessary. The guide focuses on tailoring treatment to individual circumstances and the needs of people with epilepsy so that they are offered the most suitable treatment.
The baseline assessment is an Excel spreadsheet that can be used by organisations to identify if they are in line with practice recommended in NICE guidance and to help them plan activity that will help them meet the recommendations.
This form can be used to conduct a baseline assessment of a trust's current activity in relation to the NICE guideline on epilepsy.  Current activity can be included along with actions needed to meet the recommendations and the trust lead.The document can help you identify which areas of practice may need more support, decide on clinical audit topics and prioritise implementation activities.
This document should be used in conjunction with the NICE clinical guidance on Epilepsy.           
This clinical audit tool can be used to measure current practice in the pharmacological treatment of epilepsy against the recommendations in the NICE clinical guidance on Epilepsy. It contains criteria and a data collection tool.
This resource is designed to help support the effective commissioning of evidence-based care in the  diagnosis and management of the epilepsies in adults, children and young people. It can be used to estimate and inform the level of service needed locally and the cost of commissioning decisions. The tool is designed to support implementation of NICE guidance on the diagnosis and management of the epilepsies in adults, children and young people.
A review of the potential cost impact and implications for commissioners and service providers of the NICE support for commissioners using the quality standards for the epilepsies in adults and the epilepsies in children and young people.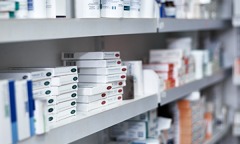 Guide for pharmacists working in registered pharmacy premises in the UK, co-produced by Epilepsy Society and Medway School of Pharmacy. Includes information about treatment, seizure types, points to cover with patients taking AEDs and materials pharmacists can give to their patients.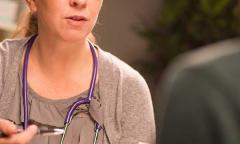 The following information is designed to help GPs in delivering healthcare to people with epilepsy. As well as information about seizures and anti-epileptic drugs, you can find out about our free epilepsy app and our anti-epileptic drugs booklet.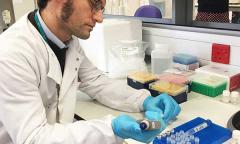 Therapeutic drug monitoring (TDM) is an area of clinical chemistry that specialises in measuring medication levels (concentrations) in patients, usually through blood samples but also through saliva samples.