Carers project
Our project in 2011 helped identified why caring for someone with epilepsy is different.
Project report
Following our carers project during January to March 2011, we have published a report on the project, Connecting with Carers. The project focused on the needs, views and experiences of people who care for an individual with epilepsy in the UK and gave us a unique opportunity to identify why caring for someone with epilepsy is different from caring for someone with another condition.
Through the project we recognised two important points:
carers are an important group of individuals who provide valuable support to some individuals with epilepsy, and should be recognised for their importance and contribution
carers deserve specific focus to identify their needs both as individuals and as care-providers to people with epilepsy, and to identify ways in which they can be best supported both in this role and as individuals.
What did we learn?
This project was about exploring the impact of caring for a person with epilepsy upon the carer. We focused on their experiences and needs, as well as their wishes and aspirations for the future. We found many interesting, and some unexpected, outcomes.
Carers often find caring both rewarding and  challenging.
Many carers help the cared-for person in both practical and emotional ways, from help with physical and day-to-day tasks to meeting the often complex emotional and support needs of the person they care for.
Carers can feel unsupported by the services designed to support and help individuals with epilepsy, and they feel that there are not enough services for carers.
While many carers agree with the key messages in the Department of Health's Carers' Strategy, they feel that recognition, help and support for carers is not provided. There is much agreement that carers, and their needs, are not well recognised but equally, carers are reluctant to seek help and support for themselves.
Many carers feel that there is a lack of knowledge about epilepsy within the services. This leads to a perceived or actual lack of competency in services, and also in confidence in asking for, or accepting help from, such services.
In many respects, epilepsy is a 'special case' as many challenges facing carers are epilepsy-specific. For example, the need for care can vary greatly from one individual to another due to the variable nature of the condition. Needs can also vary within an individual at different times.
The need for care can be unpredictable and so cannot be planned for. For many carers this has an impact on their employment, as employers may not understand that care cannot always be planned, and carers may need time off without notice. Some employers are understanding, while others are not, which can cause an additional burden on carers.
As epilepsy is often poorly understood by service-providers, it can be a challenge for carers to demonstrate the need for care in a condition which is often 'invisible' for much of the time.
Carers feel that they would benefit from proactive offers of help and support, information and signposting, and opportunities to explore their own needs. All of which is fundamental to carers having a good quality of life for themselves alongside their caring role. 
Information produced: January 2012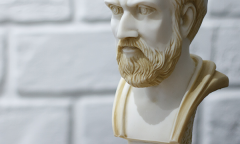 Did you know that the Greek philosopher Hippocrates (460-377 BC) was the first person to think that epilepsy starts in the brain? Find out more interesting facts and debunked myths around epilepsy and seizures.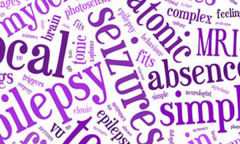 There are a number of common misconceptions surrounding epilepsy and epilepsy terminology.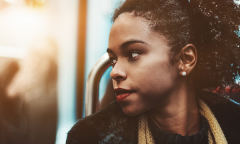 People can feel differently about their diagnosis; some people come to terms with it quickly, some take longer, and some feel that epilepsy will always be an ongoing issue for them.