Ways you can get involved with Epilepsy Society
Our vision is a full life for everyone affected by epilepsy. We want everyone affected by epilepsy to have the best opportunity for a full life – as free from seizures as possible. 
There are countless ways that you can get involved with Epilepsy Society including volunteering, fundraising and becoming a corporate partner.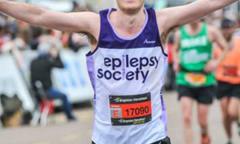 Support our cause in your own way and help us make a difference to the lives of almost half a million people living with epilepsy in the UK.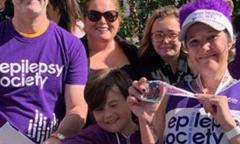 Our fundraising groups raise vital funds for people living with epilepsy. By setting up your own group you will be given the opportunity to fundraise in aid of Epilepsy Society.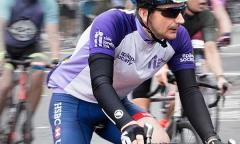 Complete this form to gain access to your fundraising pack including sponsorship forms, guides to fundraising and Epilepsy Society posters.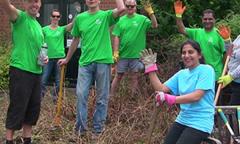 We work with our corporate partners to deliver sustainable partnerships, that have genuine impact whilst meeting business and CSR objectives. Together we will build an innovative, long-term and engaging partnership that makes a real difference. Our aim is for your partnership to be both rewarding and fun for your employees.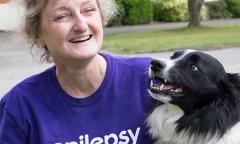 There are so many ways to volunteer and make a difference to the lives of people affected by epilepsy. Whether you'd like to volunteer at our Chalfont Centre, or in your local community, we'd love to hear from you.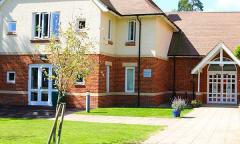 Over the course of a history that spans three centuries, the DNA of both Epilepsy Society and Chalfont St Peter have become intrinsically entwined. The village is very much a part of the life blood of the charity and vice versa.
Other ways to get involved
Many people with epilepsy say that the freedom of art helps them to express their experiences of seizures. For many the paintbrush is a powerful communication tool for experiences that are hard to explain in words.
Shop or click online to support our work. These donation methods won't cost you a penny!
Be part of a world leading charity transforming the lives of people affected by epilepsy.