Perampanel in routine clinical use across Europe: Pooled, multicenter, observational data.
Authors
Rohracher A, Zimmermann G, Villanueva V, Garamendi I, Sander JW, et al.
Journal details
Epilepsia. 2018; 59:1727-1739.
Lay summary
One of the limitations of clinical trials is related to the difficulty to interpret or generalize the results because the studied population is very different from the population treated in normal life. In this report the researchers aimed to generate real-world evidence of health information from data reflecting routine clinical use over the past 4 years; from a wide variety of people with epilepsy, including those typically underrepresented such as the elderly members of the population who are being treated with the antiepileptic drug Perampanel (sold under the trade name Fycompa). Information was collected from over 2300 patients who had been prescribed this medicine from over 45 centres across Europe. The Perampanel related adverse side effects found in this study were similar to previous reports documenting routine clinical use, no new Perampanel related side effects were found in this study, adverse side effects such as dizziness were less frequent in people, than those events reported in the clinical trials. It was concluded that Perampanel was effective in routine clinical use in a wide variety of people whose epilepsy was not controlled.
The landscape of epilepsy-related GATOR1 variants
Authors 
Baldassari S, Picard F, Verbeek NE, van Kempen M, Brilstra EH, Lesca G, Conti V, Guerrini R, Bisulli F, Licchetta L, Pippucci T, Tinuper P, Hirsch E, de Saint Martin A, Chelly J, Rudolf G, Chipaux M, Ferrand-Sorbets S, Dorfmüller G, Sisodiya S, Balestrini S, Schoeler N, Hernandez- Hernandez L, Krithika S, et al
Journal details
Genet Med. 2019; 21:398-408
Lay summary
The objective of this study was to gain further understanding of the three genes that are involved in forming the GATOR1 protein complex (GAP activity towards rags complex 1); mutations in these genes are known to play a role in causing focal epilepsies. The researchers extracted DNA of 73 people with focal epilepsy and looked for changes in these three genes.  The results of this study enabled detailed characterisation of epilepsy features related to GATOR1 protein complex. Additionally, it provided updated information to researchers and clinicians on all previously reported and novel GATOR1 epilepsy-related gene changes complete with new guidance for their clinical interpretation.
Genome-wide association study: Exploring the genetic basis for responsiveness to ketogenic dietary therapies for drug- resistant epilepsy.
Authors
Schoeler NE, Leu C, Balestrini S, Mudge JM, Steward CA, Frankish A, Leung MA, Mackay M, Scheffer I, Williams R, Sander JW, Cross JH, Sisodiya SM.
Journal details 
Epilepsia. 2018; 59:1557-1566.
Lay summary
Ketogenic dietary therapies (KDTs) are a group of high‐fat, low‐carbohydrate diets that have been used effectively as treatment options for people with drug resistant epilepsy since the early 1900s. We know that certain epilepsies, such as epilepsy with myoclonic‐atonic seizures, tuberous sclerosis complex, and Dravet syndrome, generally respond well to KDTs. However, KDTs are resource‐intensive, require dietary restriction, and can cause adverse side effects. Therefore the aim of this study was to identify a way to predict those who are likely to respond well and those who will not respond to KDTs in order to enable this dietary treatment earlier in the course of epilepsy.
In this study the researchers used a technique called genotyping in 272 patients to look for any specific signals such as changes in the DNA potentially associated with their responses to KDTs. A specific change in a gene called chromodomain Y like (CDYL) was found to be associated in individuals with poor response to KDT, where seizures were not under control. The CDYL gene is known to play a role in neural activities such as migration and therefore is a good candidate to study in more detail.
Effects of carbamazepine and lamotrigine on functional magnetic resonance imaging cognitive networks.
Authors
Xiao F, Caciagli L, Wandschneider B, Sander JW, Sidhu M, Winston G, Burdett J, Trimmel K, Hill A, Vollmar C, Vos SB, Ourselin S, Thompson PJ, Zhou D, Duncan JS, Koepp MJ.
Journal details
Epilepsia. 2018; 59:1362-1371
Lay summary
This investigation took an imaging approach to study the effects of three antiepileptic drugs, Carbamazepine, Lamotrigine and Levetiracetam, on cognitive abilities of people with epilepsy. The 7 year records of functional magnetic resonance imaging (fMRI) brain scans of adult patients, who were fluent in English, were evaluated as part of their pre-surgical evaluation at the National Hospital for Neurology and Neurosurgery and Chalfont Centre for Epilepsy (UK). Activities in brain regions of patients and healthy volunteers were measured using their fMRI scans. Researchers found changes in patterns of activities involved in language tasks in patients on Lamotrigine and those on Carbamazepine showed more pronounced impairment of performance than those on lamotrigine. This study indicated that patients on Carbamazepine perform less well on a verbal fluency tests than those taking Lamotrigine and Levetiracetam. These important findings enhanced understanding of the effects of these medicines on the cognition of people with epilepsy.
Genome-wide mega-analysis identifies 16 loci and highlights diverse biological mechanisms in the common epilepsies
Authors
Sander JW, Sisodiya SM.
Journal details
International League Against Epilepsy Consortium on Complex Epilepsies. Nat Communications. 2018; 9:5269.
Lay summary
This large study was conducted by the International League Against Epilepsy Consortium to help further the understanding of the genetics of the both focal and generalised epilepsies. The researchers compared the genomes of over 15,000 people with epilepsy with the genomes from over 29,000 healthy controls using a technique called genotyping.
Results of this study confirmed association of 16 regions of the genome with common epilepsies. One of these regions was a new association with juvenile myoclonic epilepsy and two novel regions were shown to be associated with focal epilepsy with hippocampal sclerosis. A total of 21 candidate epilepsy genes detected in these regions were studied further, to understand specific variants in these genes and the underlying biological mechanisms, and found a wide range of functions carried out by the products of these genes in the brain. Collectively, their findings provide new therapeutic leads that could  potentially develop into drugs for treating common types of epilepsy.
MRI PhD theses
The following are PhD theses from the ES MRI Epilepsy Imaging Group:
2020
Vejay Vakharia.  Computer assisted planning and robotics in epilepsy surgery.
Bianca DeBlasi. Multi-parametric Imaging Using Hybrid PET/MR to Investigate the Epileptogenic Brain
2019
2016
2015
2014
2013
2012
2011
2008
Afraim Salek-Haddadi - EEG-correlated functional MRI in epilepsy
2007
Rebecca Samson - Optimisation of quantitative magnetisation transfer (qMT) MRI to study restricted protons in the living human brain
2006
Robert Powell - Investigating brain structure and function in temporal lobe epilepsy
2005
2004
Rebecca Liu - Investigation of secondary cerebral damage in epilepsy

Tejal Mitchell - Quantitative MRI in cerebral development disorders and epilepsy

Fergus Rugg-Gunn - Imaging the neocortex in epilepsy with advanced MRI techniques
2003
Alex Everitt - The structural basis of the epilepsies: MRI and epidemiological studies
2002
Alexander Hammers - PET investigations in focal epilepsy
2000
Udo Wieshmann - New MR imaging techniques in epilepsy
1999
Matthias Koepp - Central benzodiazepine receptors in hippocampal sclerosis and idiopathic generalised epilepsies and opioid receptors in reading epilepsy

Mark Richardson - Positron emission tomography investigation of cortical malformations causing epilepsy
1997
Wim van Paesschen - Quantitative MRI and hippocampal neuropathology of temporal lobe epilepsy

Mark Richardson - Positron emission tomography investigation of cortical malformations causing epilepsy
1996
Sanjay Sisodiya - Qualitative and quantitative analysis of MRI data from patients with epilepsy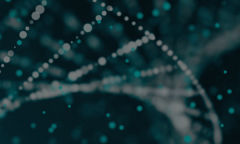 Read how we are working to understand the genetic architecture of each individual person's epilepsy through our world leading genomics research programme.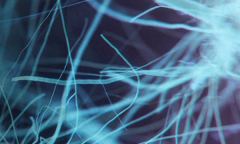 Neuroimaging enables us to look deep inside the brain to learn more about the impact of seizures on its structure and function.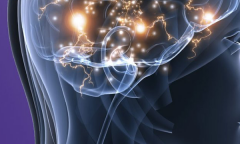 The Epilepsy Society Brain and Tissue Bank is the first of its kind in the UK. It is dedicated to the study of epilepsy through brain and other tissue samples.