The right to complain
One of the 12 statements in our document, Care and treatment: your rights and choices, covering the rights and services that a person with epilepsy can expect.
Care and treatment: your rights and choices says: 'You have a right to complain about services or treatment.' There are various procedures for doing this, and for taking your complaint further if it is not resolved.
National guidelines
The NHS Constitution says that you have:
"the right to have any complaint you make about NHS services acknowledged within three working days and to have it properly investigated...to be kept informed of progress, and to know the outcome of the complaint".
If issues can be resolved without needing a formal complaint, by speaking to someone on site, or to a manager related to the service, this may be quicker and less stressful for you.
Making a complaint
If you have a complaint about any NHS treatment or service, you can make your complaint at the point where you receive care either to the NHS service involved, or through the hospital's PALS  (Patient Advice and Liaison Service). You can ask for a copy of their complaints procedure. Or you can complain to the relevant clinical commissioning group (CCG).
If your complaint is not resolved, you can take it to the Parliamentary and Health Service Ombudsman or for a social care provider, to the Local Government Ombudsman. You can also seek advice from NHS Choices, where you can find information about the NHS complaints procedure.
There are also procedures if you are not satisfied with the outcome of any complaint, or if you feel you have been affected or harmed by treatment.
Information produced: January 2019
Our document, Care and treatment: your rights and choices explains your rights and the services that you can expect as someone with epilepsy.
Managing your treatment is an important part of managing your epilepsy, and seeing whether your medication is working. This might include having a care plan, including a treatment plan.
The decision whether to start taking anti-epileptic drugs (AEDs) can be difficult, and there is a lot to think about. Here we look at the benefits and risks of taking, or not taking, AEDs.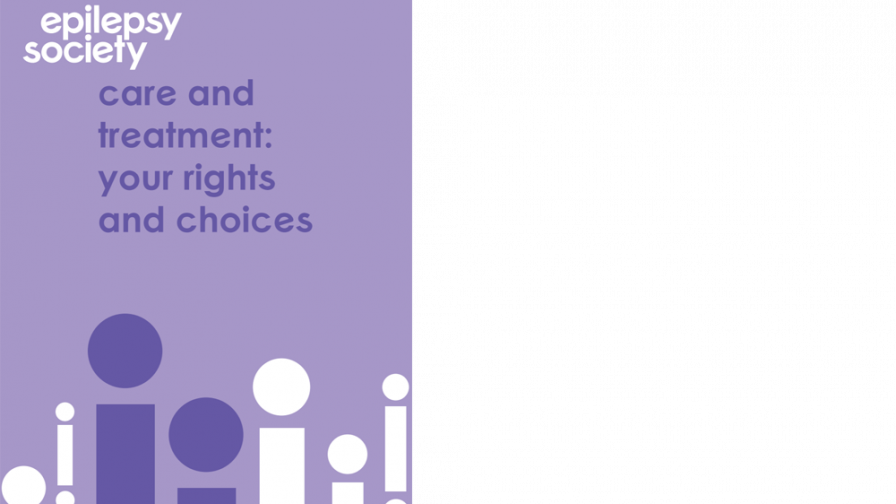 Get a copy of Care and treatment: your rights and choices
Download Care and treatment: your rights and choices.
Alternatively, our quick guide Care and treatment: your rights and choices summarises the key points.