Welcome to our online shop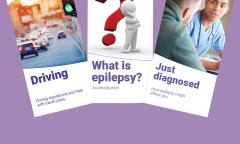 We have a wide range of resources including information on seizure first aid, for people who have just been diagnosed and epilepsy basics.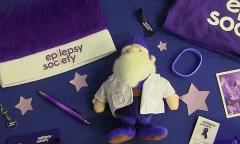 Our range of merchandise includes an enamel ribbon pin badge, pens, T-shirts and more!
We offer a range of membership schemes including research associate membership and online membership.
Just diagnosed with epilepsy?
Contact us
For enquiries about our merchandise, please contact our fundraising team on 01494 601 414 or email fundraising@epilepsysociety.org.uk. 
For enquiries about our epilepsy information, please contact our helpline on 01494 601 400 or email helpline@epilepsysociety.org.uk (opening hours: weekdays 9 - 4pm, Mondays and Wednesdays 9 - 7.30pm and Saturdays 9 - 12:30pm).