Her Majesty The Queen: 70 years of service
For 70 years, we were proud and privileged to have Her Majesty Queen Elizabeth II as our charity's patron.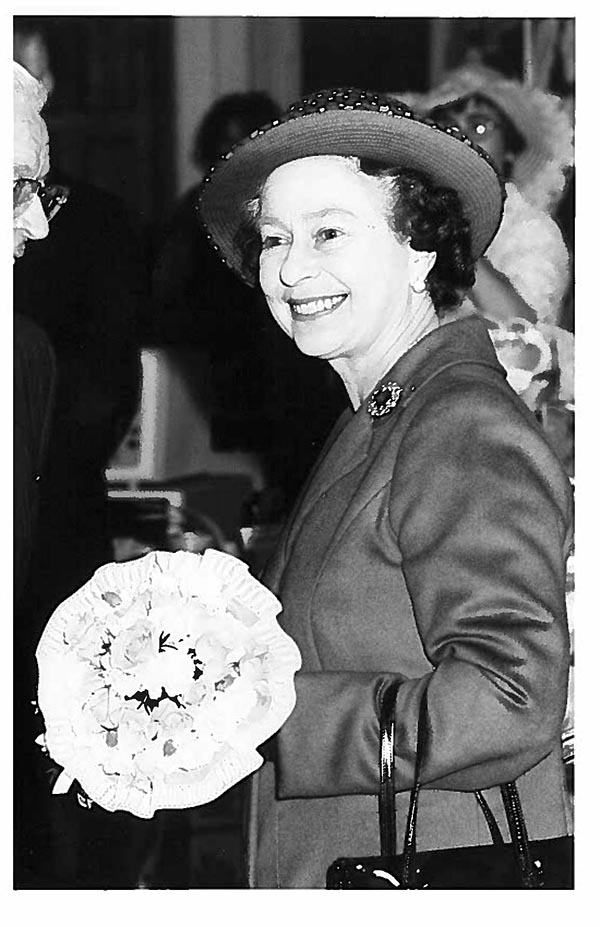 Her Majesty The Queen during a visit to the Epilepsy Society in 1985.
We know that epilepsy was a cause that was very close to her heart. The Queen's uncle, Prince John lived with seizures during his short life and is believed to have died of his epilepsy at the age of 13. As anyone who has lost a loved one to epilepsy knows, the impact on a family can live on for generations to come. The loss, the heartache and the need to stop others living through the same unimaginable grief are unending.
During her lifetime the Queen supported over 600 charities in the UK, recognising the invaluable role they play in making a difference to the lives of people both at home and abroad. Following her 90th birthday, Her Majesty began to relinquish some of her patronages. We are proud that she remained, until her death on 8 September 2022, our much loved patron.
In the week following Her Majesty's death, we were honoured to be given the opportunity to speak publicly about her seven decades of service and dedication.
You can see a selection of these media interviews below: 
CEO, Clare Pelham, talks to BBC Radio 5 Live about her experience of attending the State Funeral of Her Majesty The Queen.
Head of External Affairs, Nicola Swanborough, appears on GB News to talk about the many letters we received from the Queen and the special Zoom Christmas message we sent in 2020.
Chief Financial Officer, Andy James, discusses 70 years of dedicated support for people with epilepsy by HM the Queen.
Andy James speaks with LBC about the legacy of Queen Elizabeth II.
At Christmas 2020, with the nation in lockdown, we sent a special festive message to Her Majesty at Windsor Castle via Zoom.
We also received coverage on the BBC (opens in bbc.co.uk/news), which shared our story about former resident Tiny Morrison and the day he met the Queen while holding a turkey!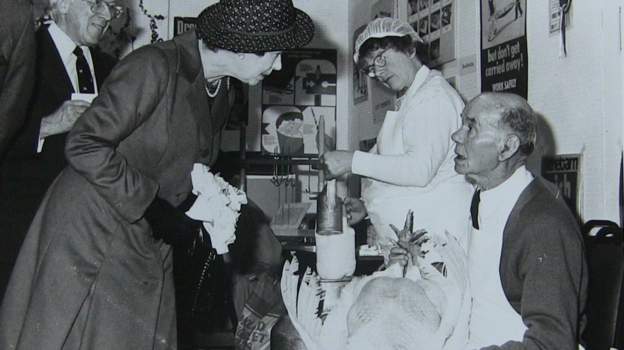 Ian Henry, who manages Morton House at the Epilepsy Society site in Buckinghamshire, was also featured in the Metro (opens in metro.co.uk) where he shared his memories of attending a Royal Garden Party. 
Gordon Craig, our Fundraising Director, spoke to London Live (opens in londonlive.co.uk, scroll to 26:08) about the impact that HM the Queen's patronage had on people with epilepsy. And BBC 3 Counties interviewed Kate Lamb, who manages the Society's cafe, and Nigel Lewis, a father of an Epilepsy Society resident. Kate and Nigel discussed two heartwarming letters sent to the Society by the Queen: one at the height of the Covid pandemic and another to our Thursday Craft Group. 
And we compiled all our thoughts into one final tribute to our beloved patron of seven decades. You can read that tribute here.