#ZachsLaw: world leading legislation
In September 2023, the Online Safety Bill, including Zach's Law, was passed. This is a huge win for all of us at the Epilepsy Society, and especially for Zach.
The new legislation is named after 12-year-old Zach Eagling, a young schoolboy with epilepsy and cerebral palsy, who was just eight when he became one of the first victims of a malicious online attack.
It is the first time in the UK, and to the best of our understanding in the world, that legislation has been written specifically to safeguard people with epilepsy and will mean anyone who posts flashing images with intent to trigger a seizure could face a five-year prison sentence. 
This is the culmination of three years of campaigning by the Epilepsy Society, Zach and his mum, Claire Keer. Although Zach's Law was included in the Online Safety Bill in December 2022, a further nine months of scrutiny in both the House of Commons and House of Lords followed before the Bill itself was passed.
You can view a video about our Zach's Law journey.  
How it was announced
In the House of Commons, Paul Scully, minister for tech and the digital economy, pledged that there would be a separate, standalone offence for epilepsy trolling - a true global first. Zach's Law was subsequently included in the Online Safety Bill and was approved by the House of Lords in 2023.
Scully's announcement was praised by the Epilepsy Society, Zach Eagling and a cross-party coalition of MPs. 
After over 2 years of campaigning from Zach, his mum and the Epilepsy Society, this was the moment @scullyp officially announced Zach's Law WILL become law. He went on to say: "the deeply pernicious activity of epilepsy trolling will be punishable by law" A moment of history! pic.twitter.com/wzlmBu6I5z

— Epilepsy Society (@epilepsysociety) December 5, 2022
Could Zach's Law be the ultimate Christmas present for 11 year old Zach Eagling? After two years of campaigning, Zach's Law has been included in the Online Safety Bill and backed by Govt @dean4watford @Q66Suzi pic.twitter.com/gfxlw14yLL

— Epilepsy Society (@epilepsysociety) December 6 2022
What is Zach's Law?
The Online Safety Bill is legislation which includes measures to keep UK users safe online. It will make social media companies more responsible for their users' safety on their platforms and will tackle issues including promotion of self-harm and cyberflashing. 
For many years, people with epilepsy were targeted by internet trolls sending malicious flashing images with the deliberate intent to trigger a seizure. We understand the emotional and physical harm this caused for people with epilepsy. One of the people targeted was a eight-year-old boy with cerebral palsy and epilepsy called Zach.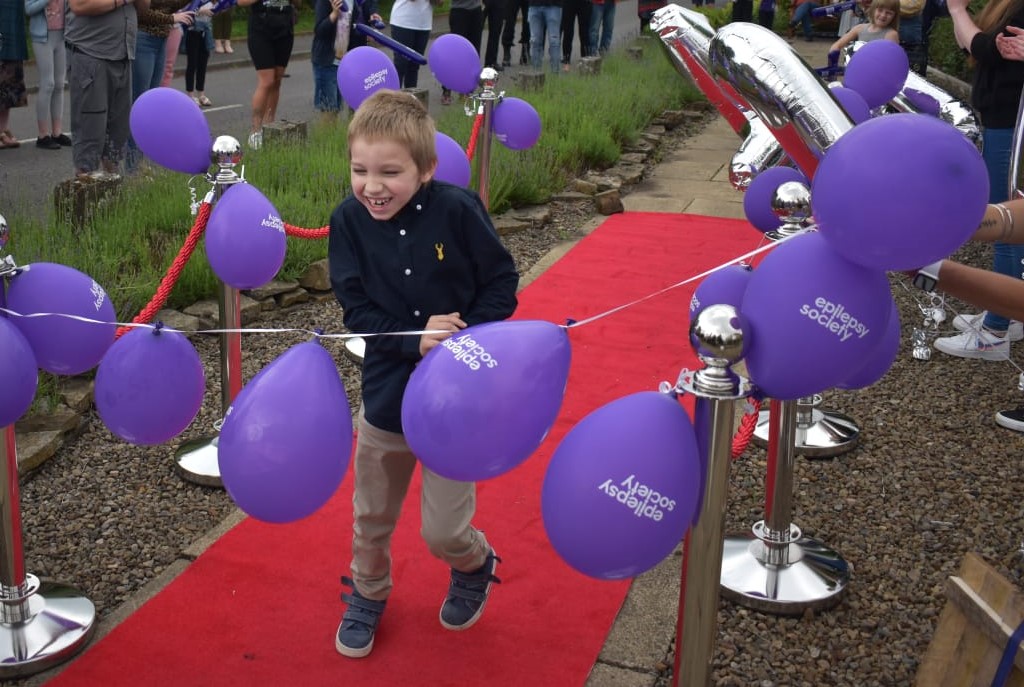 Zach was doing a sponsored walk - his first unaided - for the Epilepsy Society when he was targeted by online bullies. The Epilepsy Society has campaigned since 2020 for the Online Safety Bill to criminalise the sending of flashing images and GIFs aimed at causing seizures and harming people with epilepsy. We have called this campaign #ZachsLaw. In December 2022, the Government agreed to include Zach's Law in the Online Safety Bill. In September 2023, the Bill passed and became the law of the land.
We were also in contact with a number of social media platforms to work to reduce risk to people with epilepsy online, including Twitter, TikTok, GIPHY, Tenor and Facebook.
The campaign 
Prior to the Government's announcement in December 2022 that Zach's Law would be enacted, the Epilepsy Society enjoyed a number of other campaign wins, including:
In July 2021, the Law Commission backed Zach's Law in their report Modernising Communications Offences (PDF opens in new tab). This was a crucial step in securing Zach's Law. Once we had the backing of the Commission, which reviews existing law and recommends new laws, we knew that politicians were more likely to listen to - and understand - our campaign. The report stated:
"We recommend that the intentional sending of flashing images to a person with epilepsy with the intention to cause that person to have a seizure should be made an offence."
Following this, the Joint Committee on the Draft Online Safety Bill, an important cross-party parliamentary committee set up to scrutinise online legislation, also backed Zach's Law. And in January 2022, the Culture Select Committee gave Zach's Law its seal of approval.
We hosted an online safety roundtable (video below), attended by both Conservative and Labour MPs
We were featured in national newspapers including the Daily Express and Metro (opens in metro.co.uk)
To cap it off, in June 2022 the Zach's Law campaign won both a Mark of Excellence award at the CIPR Excellence awards and Best Advocacy Campaign at the Purpose awards. And, in September 2022 we won Campaigning Team of the Year at the Charity Times awards. 
In October 2022, Zach met with 11 MPs in Parliament, all of whom were thrilled to meet him and thank him for his tireless campaigning 
The campaign was mentioned several times in Parliament, including by MPs Suzanne Webb, Dean Russell and Kim Leadbeater.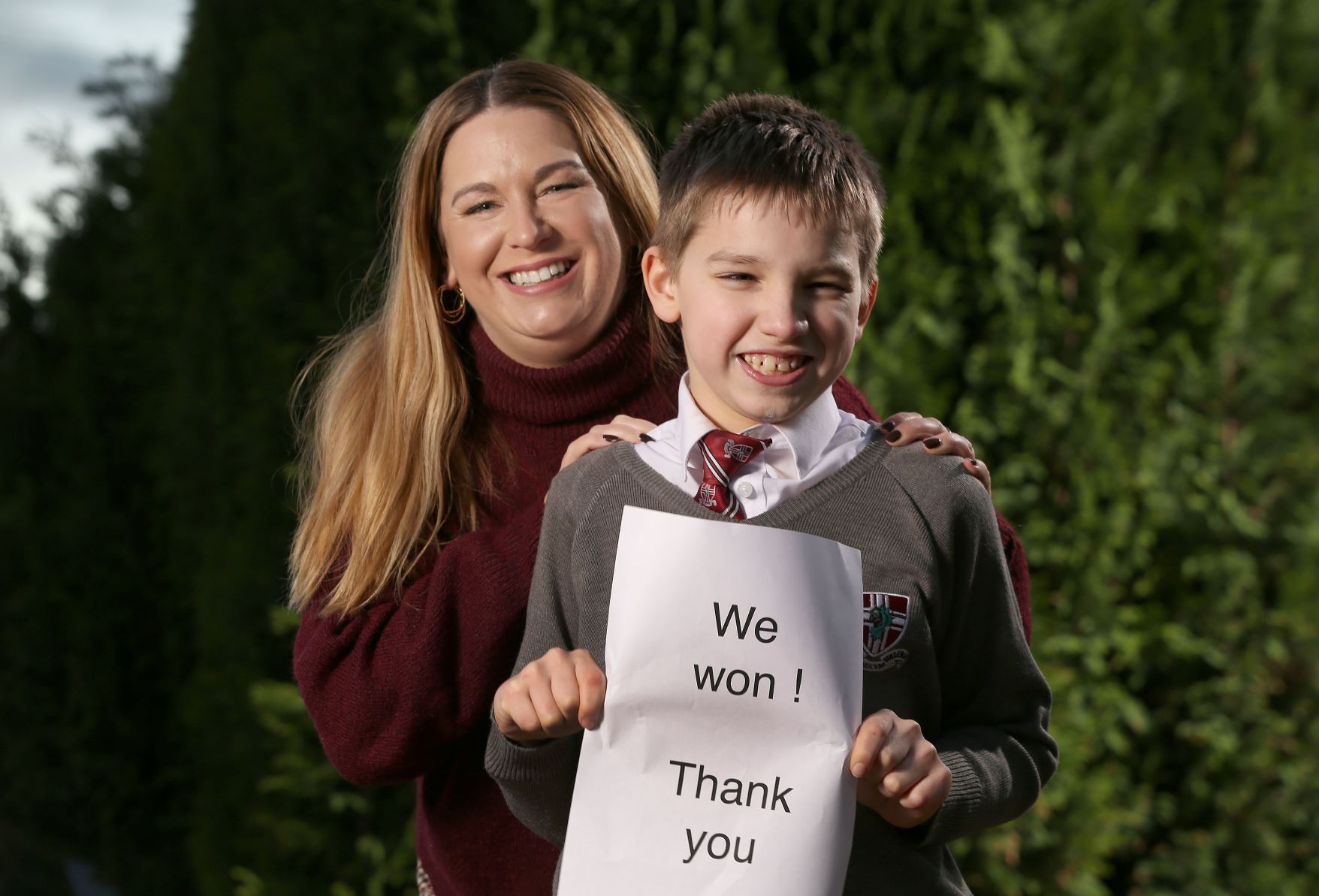 World leading legislation
Paul Scully MP, Minister for Tech and the Digital Economy:
"It beggars believe when depraved individuals target people with epilepsy by sending flashing images. I pay tribute to courageous Zach and the Epilepsy Society for their tireless efforts for change."
Claire Keer, Zach's mum:
"When Zach was first attacked on Twitter by internet trolls sending flashing images to try to trigger a seizure, I could not believe how mindless and malicious people could be.
" But my faith in humanity has been completely restored by the unfailing support we have received. I've been so proud of Zach as figurehead of the Epilepsy Society's campaign to make the law on this barbaric behaviour fit for the 21st century."
Clare Pelham, Chief Executive, Epilepsy Society: 
"This is the first specific law introduced to protect the 600,000 with epilepsy. This is world-leading legislation."