Climate change
Epilepsy Society is calling for human health to be higher up the climate change agenda, as scientists report the true cost of global warming on neurological conditions including epilepsy.
Evidence is already suggesting a link between increased temperatures and some aspects of neurological conditions, such as seizures.
Read the latest updates on our work around climate change.
Sign up to Rare and hot: climate change and rare diseases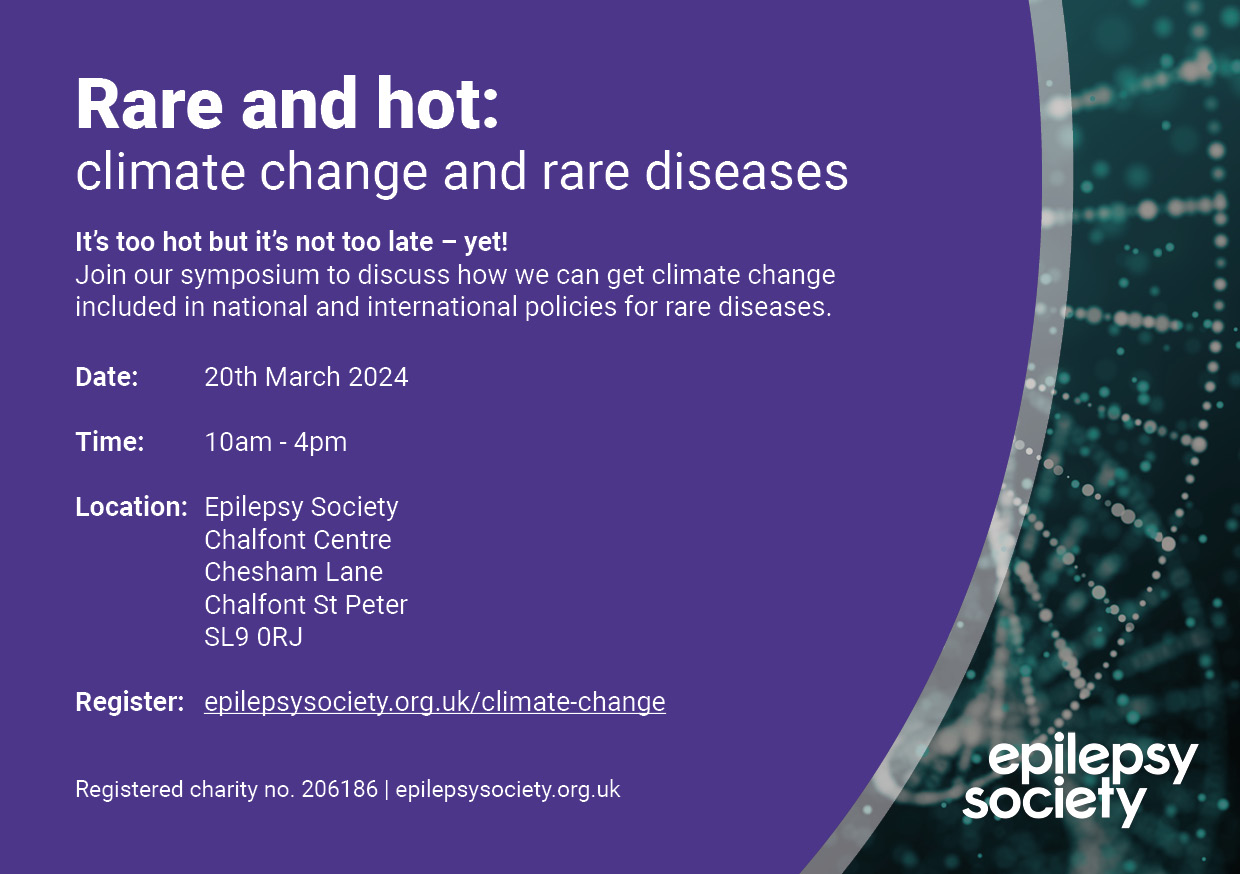 People with some severe epilepsies such as Dravet syndrome have reported an increase in seizures during the unusually hot summers of recent years. And in our survey of more than 1,000 people with epilepsy, 62 per cent of those whose seizures were uncontrolled, said that they saw an increase in seizure frequency or severity.
We believe it is important to address the cost of climate change to human health as a matter of urgency. We believe this to be particularly so in the field of epilepsy.