Everyone knows someone
Our 'Everyone Knows Someone' campaign was a yearly joint campaign between Young Epilepsy and Epilepsy Society in association with River Island, to raise awareness of epilepsy during national epilepsy week. Meet the faces of our 'Everyone Knows Someone' campaign below.
Georgina's story
Film Director and Writer, Georgina Higgins, shares how she keeps on top of her medication in the film industry. 
Jennie's story
Vikings actress, Jennie Jacques, talks openly about the challenges those with epilepsy face on a day-to-day basis. 
Katy's story
Writer, Katy Mann, explains the differences in raising a family when you have un-controlled epilepsy.
Leon's story
Cambridge United footballer Leon Legge, shares the sacrifices he had to make in order to achieve his dreams of becoming a professional footballer.
Olivia's story
University student, Olivia Salvati, explains the different types of seizures she experiences and why you should't let your emotions get the better of you. 
Stacey's story
Ex S Club Junior Singer, Stacey McClean, explains the moment her mum experienced her first seizure whilst driving at the wheel. 
Lewis' story
Founder of Friend Finder, Lewis Hine, talks about overcoming his condition and the success of his charity Friend Finder which helps support people with epilepsy and other conditions. 
Everyone knows someone 2016
Meet the faces of our 2016 'Everyone Knows Someone' campaign Jade, Iza and Chris, who all live with epilepsy.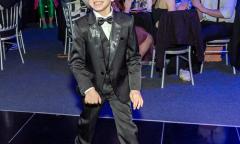 Our campaigns team lobby government and decision-makers on the issues that matter to people with epilepsy. From safer medicines for pregnant women to the dangers of online trolling, and from medicines supply to public transport access, we raise awareness of the daily challenges facing people with epilepsy.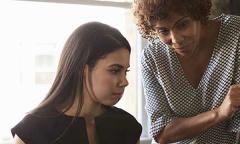 We launched our 'Me and My Shadow' scheme on International Women's Day. Our Me and My Shadow scheme provides opportunities for women with epilepsy to shadow women in a range of different careers for a day. It aims to build confidence and ambition in women with epilepsy and encourages them to think big.