Board of trustees
Peter Worthington, Chairman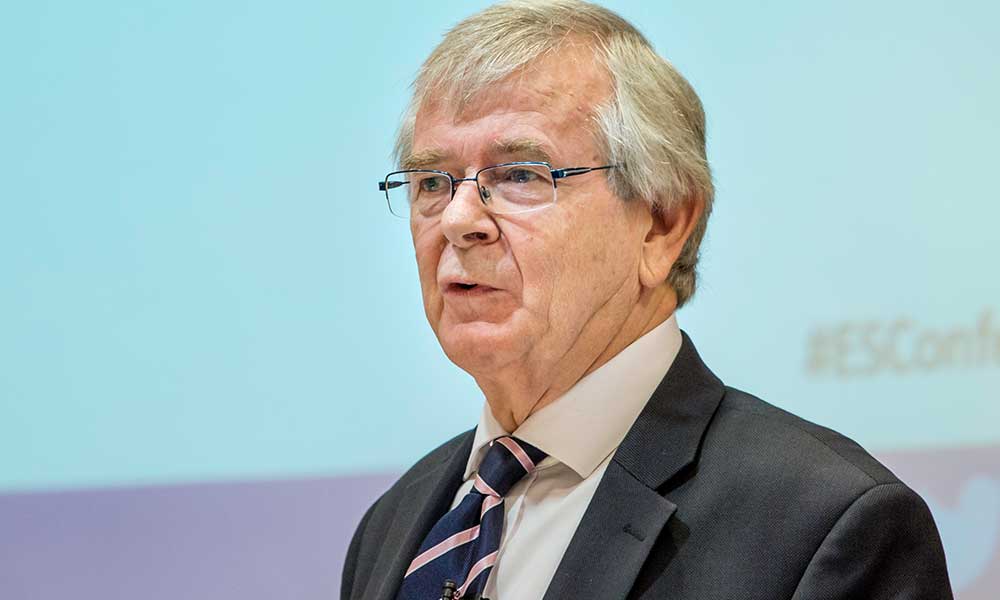 Peter Worthington was appointed as chairman of the board of trustees in November 2017. He has worked in the international energy and natural resources sector and is the chief executive of a small African focused oil and gas start-up venture. Peter is also chairman of the Board of the London North West NHS Healthcare University Trust Board. His early career was spent in private and corporate commercial law in Australia.
Peter came to London with his wife Sarah, a law academic at the University of Cambridge, and their four children in 1995 after living in Moscow for four years. He enjoys walking, swimming and playing golf as well as theatre, history, physics and following medical advances.
Chris Blue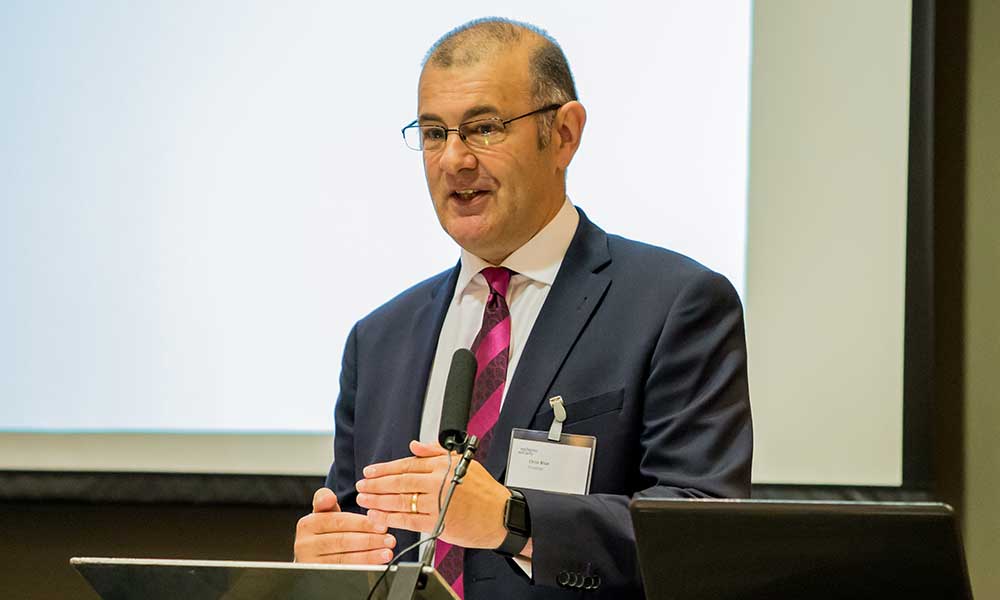 Chris Blue was elected to the board of trustees in 2014. He has worked for global multi-national corporations spanning the finance, information technology and automotive sectors where he has designed manufacturer network strategies, implemented European wide legislation and delivered award winning customer service.  
Chris now runs his own management consultancy company specialising in strategic planning, cultural alignment and people development. He lives in Princes Risborough with his wife and three children, the eldest of whom has had epilepsy since birth.  Chris is also a keen sportsman and enjoys an active and healthy lifestyle.
Peter Goodfellow
Peter joined the board of trustees as honorary treasurer in December 2014. He also chairs the finance and general purposes committee. Peter is chief financial officer of a listed Pan-Asia equity research firm and has a background in financial services.
He is an associate (ACA) of the Institute of Chartered Accountants in England and Wales; he has an MA in business management from Kingston Business School and a BSc from the University of Birmingham. Peter enjoys climbing and mountaineering, when family commitments allow, and keeps fit doing crossfit and the occasional triathlon.
Deborah Wheeler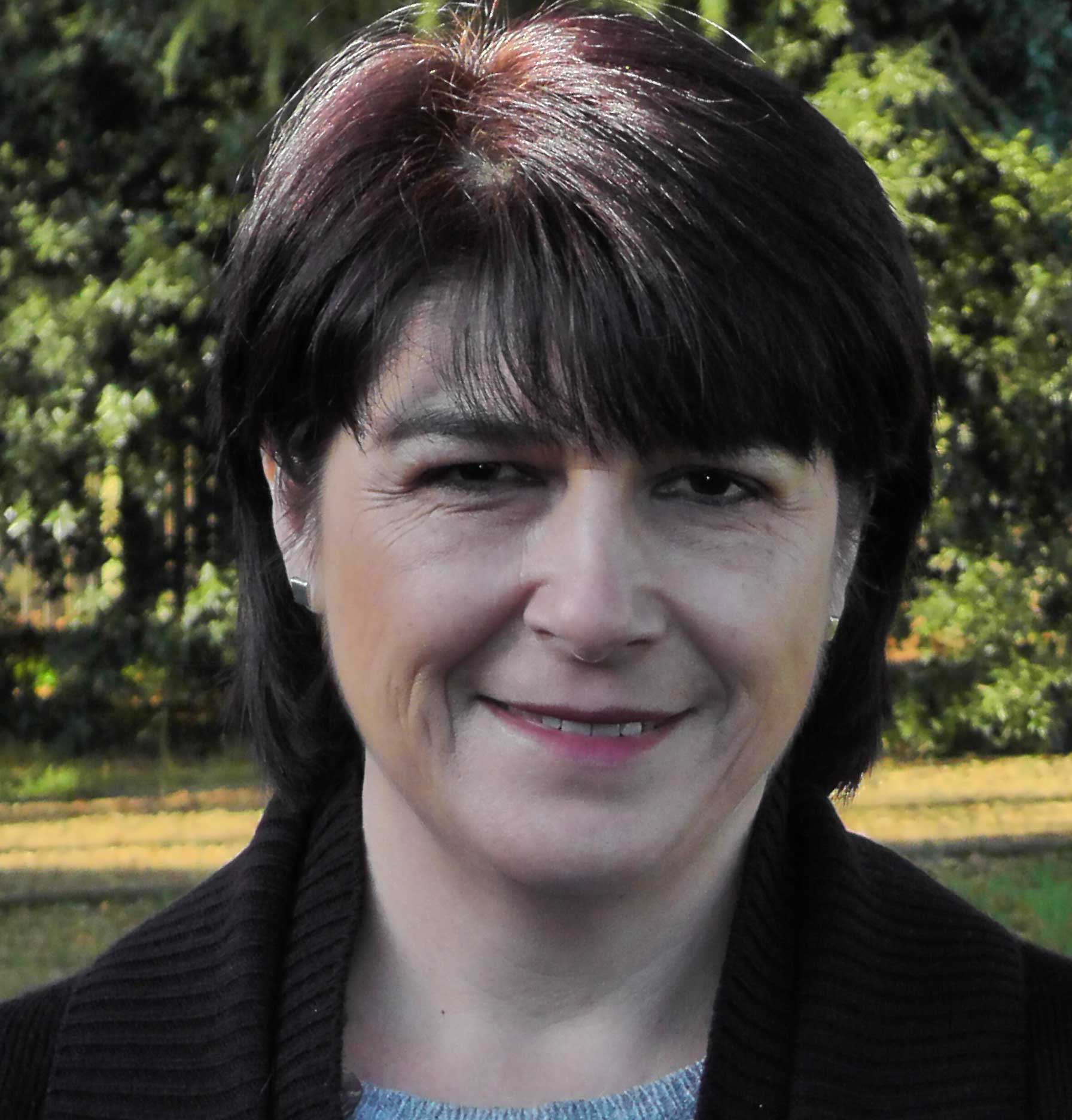 Deborah Wheeler was appointed to the board in 2012 and trained as a nurse at St Bartholomew's Hospital, spending her clinical career in orthopaedic nursing before moving into nursing management.  She has been director of nursing at several NHS trusts in London over a period of 16 years.  In 2012 she moved to become deputy director of nursing (East) for NHS South of England and also works one day per week as director of education (Nursing & Midwifery) for UCL Partners. In April 2013 she took up a new post as regional head of quality assurance (South) for NHS England.
From 2002-2006 Deborah was chair of the Royal College of Nursing Society of Orthopaedic and Trauma Nursing. She was a member of the Church of England's Hospital Chaplaincy Council from 2000-2010 and was on the multi-faith group for healthcare chaplaincy from 2006-2010. Deborah has mentored nurses and was part of the Black and Minority Ethnic Leadership Programmes. Her youngest son has lived with epilepsy since he was eight years old.
Kate Alcock   
Kate joined the Board of the Society in December 2015. She is an experienced Trustee with a long background in senior business management and political lobbying and was formerly the ViceChair of an HIV charity. A qualified Chartered Surveyor and HR Practitioner she has acted for many large charities and not for profit organisations over her career.  She is also an adviser with Citizens Advice where she meets many people with Epilepsy. 
A former member of the Derbyshire Police Authority, Kate chairs the Joint Audit Committee for the PCC and Chief Constable and manages a small family estate in Derbyshire. 
Jim Hagan 
Jim was elected to the Board of Trustees in December 2015 and chairs the Life Sciences Committee. Following graduation he took a PhD in neuroscience and after postdoctoral research in the UK and The Netherland worked in leadership positions in the pharmaceutical industry, focusing on the discovery and development of drugs for psychiatric and neurological conditions. 
From 2009-2015 he led GMEC, a not-for-profit company formed by six leading UK universities to foster biomedical translational research. He is a non-executive director at Imanova, a research based biomedical imaging company, and is Senior Research Fellow in Neuroscience at Heptares Therapeutics. Scientific advances drive improvements in treatment and diagnosis in all medical conditions and he is motivated to improve the lives of those who live with epilepsy through the continued application of world class biomedical science.
Andrew Farrell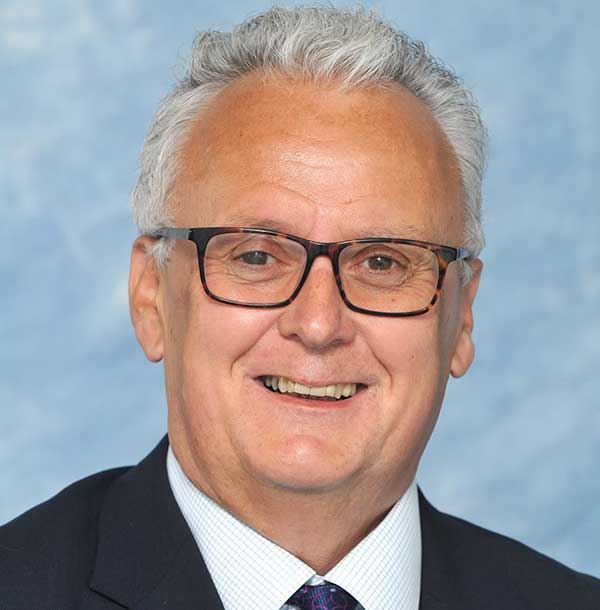 Andrew was appointed to the board in July 2018. He brings a wealth of experience in the areas of audit, finance, estates, procurement, governance and risk management.    He had a successful international business career at accountant, treasurer, and divisional director level for Rank Xerox. He then moved into UK higher education as Finance Director at the London School of Economics & Social Sciences, holding a variety of roles before becoming Chief Financial Officer in 2013, with accountability for LSE estate and property development as well as IT, student accommodation and Health & Safety. He retired from the LSE in 2015 to develop a non-executive career.    Andrew has served as an non-executive director of London Universities Purchasing Consortium and as an independent member of the Audit Committee for the National Centre for Social Research. He remains a non-executive director of the London North West University Healthcare NHS Trust where he serves as chair of both Audit and Integrated Governance committees as well as being the HSE lead director.
Andrew is a Fellow of the Chartered Institute of Management Accountants and has a particular interest in and concern for the social, psychological and work related impacts of epilepsy.
Professor Andrew George, MBE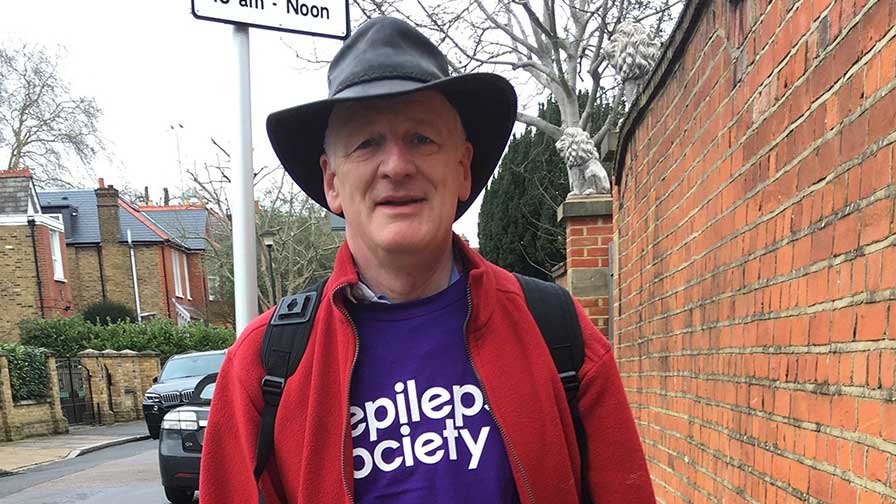 Andrew was appointed to the board in July 2018. He brings considerable experience in medical research, teaching, leadership as well as in the field of peer review in both public / university and private sector medical research settings.
He is currently deputy vice-chancellor at Brunel University. He started his career in academic research (immunology) and teaching, advancing to become a professor at the Hammersmith Hospital, Imperial College. He went on to be appointed Director of the Graduate School at Imperial College. Andrew left Imperial College in 2013 to take up his current role.
Andrew has non-executive experience and was a Trustee of Action Medical Research from 2008 to 2015; between 2009 and 2017, he chaired the National Research Ethics Advisors' Panel. He is also Governor of Richmond & Hillcroft Adult and Community College and John Hampden Grammar School.
He was appointed MBE in the 2017 New Year Honours for his for services to research participants and the ethical governance of clinical research.
Richard Murley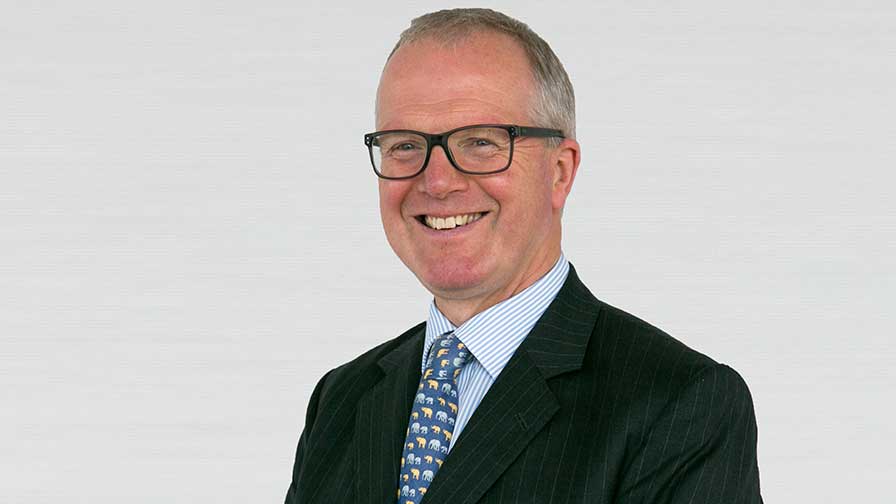 Richard was appointed to the board in July 2018. He brings significant corporate finance and advisory, and non-executive experience in both private and public spheres.
He is a qualified solicitor who has spent his career largely in the corporate finance sector with leading banks and corporate advisers, most recently as a Vice Chairman at Rothschild and a member of the UK Takeovers Panel. He has extensive non-executive experience: including being the immediate past chairman of University College London Hospitals NHS Foundation Trust. He is currently a council member and senior independent director of the Medical Research Council, Chairman of United Trust Bank and a Trustee of each of Crisis, the Royal Society of Medicine and Chair of the Trustee Board at Macmillan Cancer Support.
Richard has a deep empathy with and interest in the cause and mission of the Epilepsy Society.
Professor Stephen Smith
Stephen was appointed to the board in July 2018. He brings a wealth of experience related to public, private and third sector medical and health provision, research (including funding) and learning, and medical innovation .
He has a strong background in clinical practice (Obstetrics & Gynaecology), medical research teaching and administration / leadership at universities and medical schools (Cambridge, Glasgow, Imperial College, Nanyang – Singapore, Melbourne) and NHS (Imperial College Healthcare NHS Trust, Royal Melbourne Hospital and Great Ormond Street Hospital) as well as non-executive roles related to health related research (Netscientific plc, Cochrane Innovations Ltd. United Medicine) and charities (Pancreatic Cancer UK).
He wants to give back to society, and feels that the Epilepsy Society is a worthy charity involved in research and care capable of transforming lives. 
Michael Stone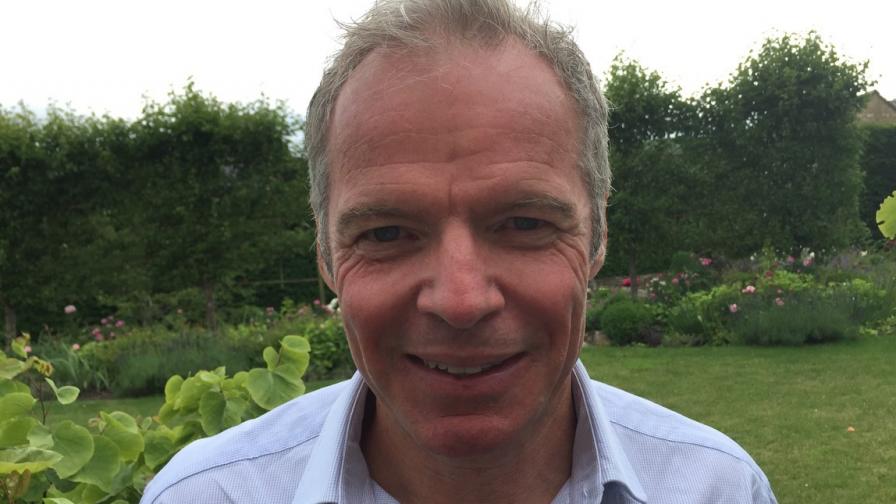 Michael was appointed to the board in July 2018. He has developed a special interest in fund-raising for and supporting charitable purposes, particularly those focused on brain related research and clinical treatment.
He spent much of his career in capital markets (regulatory oversight, risk management and strategy) and investment banking rising to become the CEO of National Australia Bank wholesale activity in the UK. More recently, he was head of global corporate fundraising at Save the Children, where his role focused on building corporate partnerships, working strategically to bring in large donations and handling relationships with Fortune 500 companies.
In 2009 Michael set up a boutique consultancy firm (European Capital LLC) providing financial advice to small European banks and non-banking financial companies. He now actively manages a charitable family foundation whilst writing plays and serving as chairman of his local parish council. 
Madani Sow
Madani was appointed to the board in July 2018. He offers experience and capability to the Society in the areas of regeneration of major estate and property development as well as property and facilities management – in both public and private spheres. A material part of that work involved corporate leadership, entrepreneurship, strategy development and stakeholder engagement.
He spent his career in the Bouygues Group starting internationally, then France and ultimately the UK where he has lived for the past 10 years rising to become Chairman & CEO of Bouygues Construction UK.
Madani's interest in joining the Epilepsy Society is two-fold; first, he can see the relevance of his capabilities and expertise; secondly, he has been personally touched by the loss of family members to a genetic condition and feels a deep empathy with the cause.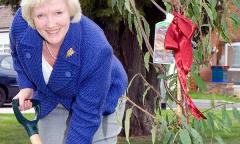 Meet our president Countess Howe and our various vice presidents including Former British Prime Minister David Cameron.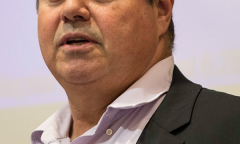 Meet our senior team including our CEO Clare Pelham and our Medical Director Ley Sander who has who has been named as the world's leading expert on epilepsy in 2020.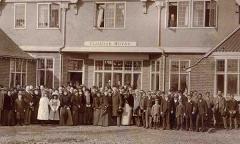 The National Society for the Employment of Epileptics (NSEE) was launched in 1892 by a group of London philanthropists and medical men.