Steps
STEPS is an epilepsy specialist Supported Living and Domiciliary Care Service, supporting clients who live in their own homes in the community. Some clients have tenancies that are owned / managed by their Landlords, such as the Estates Department at the Epilepsy Society and Aragon Housing, who we work in partnership with to support clients to maintain their tenancy and independent living.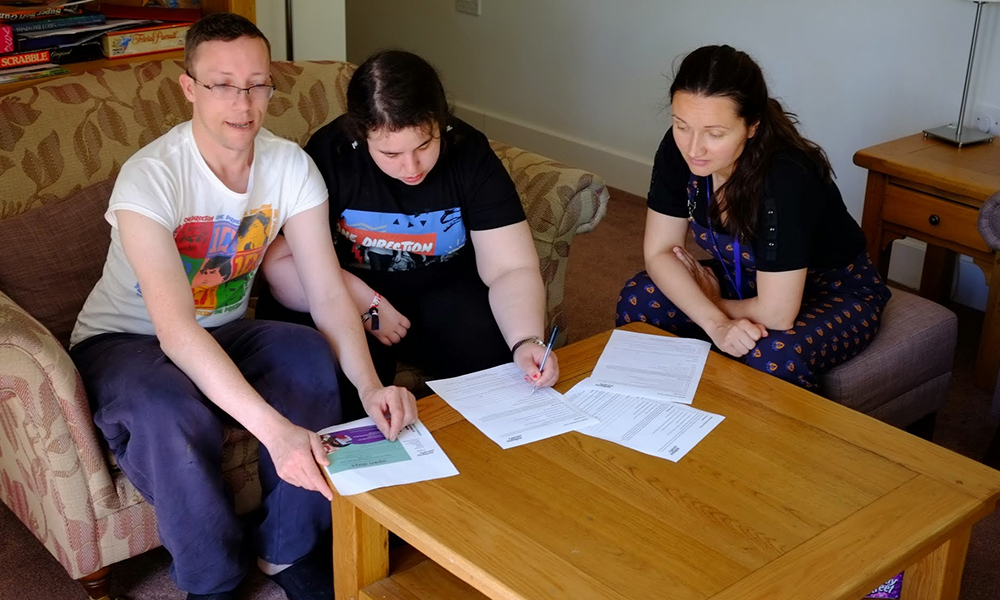 We provide support to meet the individual's needs which may include personal care, meal preparation, cooking, medication management, shopping, participating in community activities, contacting the landlord for any housing issues. Background support is available 24 hrs a day in the supported living accommodation. 
This service is available at Epilepsy Society's supported living accommodation at our Chalfont Centre in Buckinghamshire. We respect each person's right to independence, privacy, dignity and empower them to be able to make informed choices about their lives. 
STEPS
Each client has an agreed support plan tailored to meet their individual needs to live full and meaningful lives. Support is provided with a person centred approach with clients making informed choices about their daily lives for best outcomes.  Support may include help with personal care routines, physical assistance with washing and getting dressed, shopping, accessing community facilities and also with health needs such as helping clients manage their medication, supporting them with their epilepsy and associated conditions, making/attending medical appointments etc.  Our staff team are appropriately trained, including medication management and epilepsy awareness, and are flexible to meet the needs of our clients
STEPS service currently support clients living in the South Bucks and Aylesbury areas.
Registers
We are registered with the Care Quality Commission (opens new window) to provide both Supported Living and Domiciliary Care Services.
Contact us
To find out more about our supported living service please contact the Registered Service Manager on 01494 601 497.
To find out more about the  supported living accommodation available at the Chalfont Centre please contact the landlords direct:  Epilepsy Society Estates Department on 01494 601312.
Other accommodation is available in Aylesbury provided by Aragon Housing Association.