Gina's story
Gina believes that her epilepsy helped her to embrace new career opportunities.
Gina Strudwick, a hair stylist, artist and author from Plymouth, believes she never would have got back into enjoying art or writing if it wasn't for her epilepsy.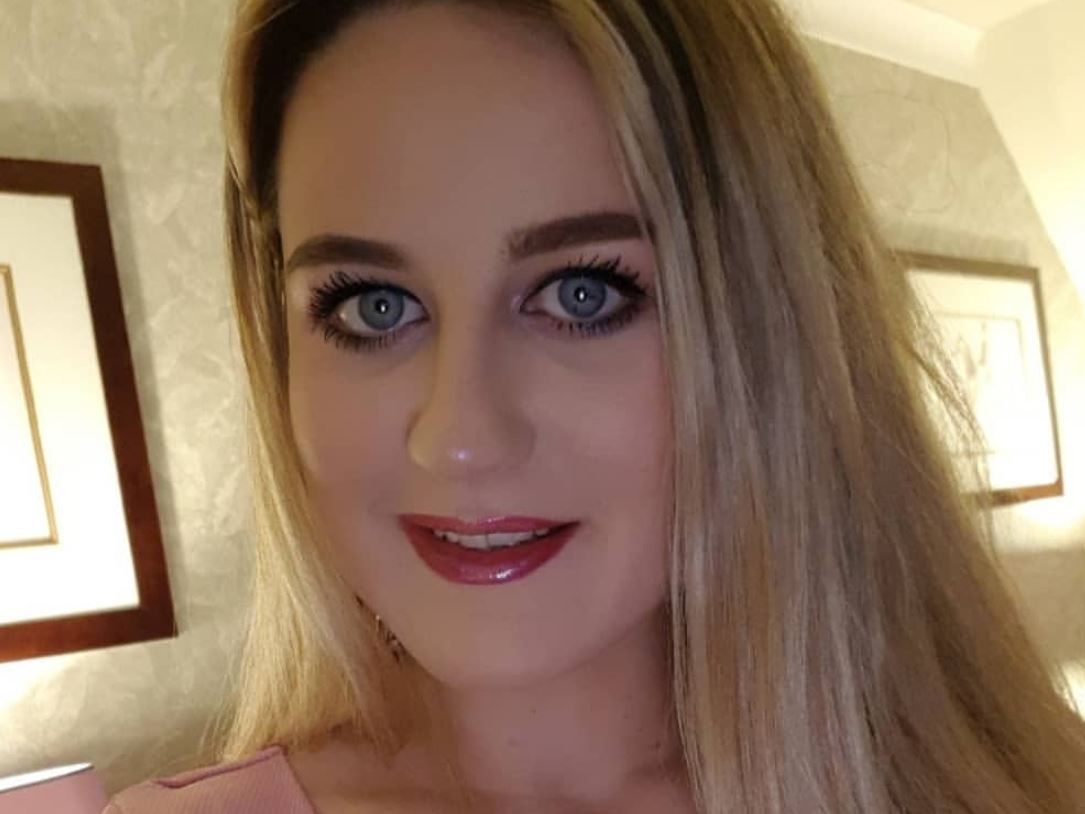 Writing Career
Gina has written and illustrated a children's rhyming book, titled 'Mummy Sometimes Goes Funny' which has now been published. She wanted to create something visual, light hearted yet educational to raise awareness for epilepsy.
The book was created to explain to her son and other young children what to do when their parent has a seizure and explain the condition a bit more through the help of a book.
A local publisher offered to publish Gina's book for free when they heard that it was for raising awareness of epilepsy.
Gina said: "I needed to turn a negative into a positive and writing a book made me feel so happy that I could help educate children. Raising awareness is so important to me. I'm so proud of the book and hope it helps others too". She continues to write more children's books and has started a book for adults.
Artwork
Gina found painting a relaxing thing to do when she took some time away from the salon due to her health. She channels her artwork into glamorous, large abstract pieces. Each piece is unique and cannot be recreated which is what creates the 'magic' within her work.
One day, she decided to buy some canvases to create artwork for her own home. Soon enough, they were being sold in a prestigious gallery in Plymouth called 'HOST'.
Gina adds: "I feel that my previous training as a colour technician has helped me with mixing the perfect tones and getting the perfect colour combinations. I use a mix of mediums including fluid acrylics, mica powder pigments, pouring mediums and resin. I love adding gold leaf and glitter for that special touch. Every room needs a statement piece of art on the wall!"
Not too long ago, Gina worked for free with a designer on a series of DIY SOS to help a family in need and loved seeing the designs of each room come together.
Gina painted this piece of a lady which is a very powerful piece. Purple is the prominent colour which is also the colour for epilepsy.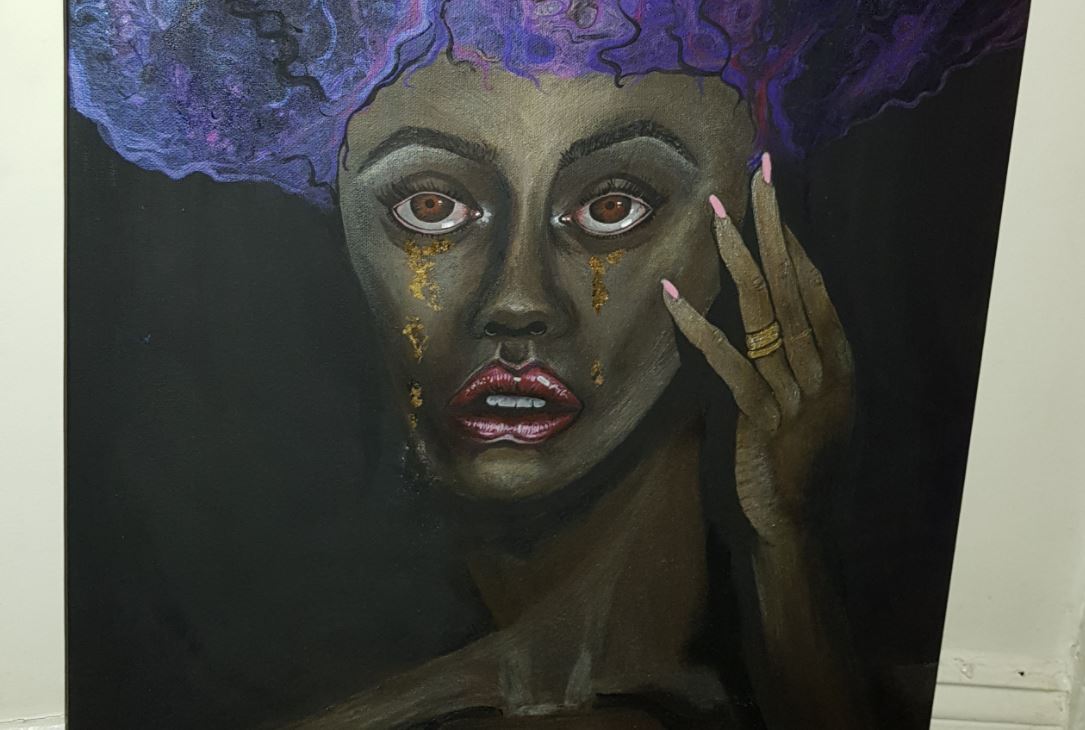 It features a woman with a swirl of purples, pinks and blacks flowing out of her brain, which is cleverly crafted to look like her hair. She is crying tears which are made out of gold leaf and has a hand raised to her face in fear. Gina believes that the painting could portray hope.
However, it could also be that she is crying tears of joy. Gina said: "this is what makes the piece interesting, as epilepsy makes you feel a lot of things".
About her epilepsy
Gina has had epilepsy for four years. She started having small partial awareness seizures after having her son in 2014. Neurologists think it was hormone changes and severe lack of sleep that probably started it.
Gina didn't have any signs of epilepsy before having her son. She is currently taking anti-epileptic drugs to control her seizures and is now very happy with how things are going. She hopes to have her own salon/gallery soon and is proud of how far she's come.
Gina said: "It's easy to remain negative during hard times and let epilepsy rule you. I certainly did for a while. Then I started to do things that made me happy, changed my life style, found fitness and changed my thoughts".
More information
The painting mentioned above is approximately a 40x30 inch box canvas, painted in acrylic and finished with a satin top coat. There is a starting bid of £80. 40% of the proceeds from the piece will go to Epilepsy Society.
You can view Gina's artwork here.
You can view a sample of Gina's book and purchase it here.
The views expressed here are those of the author and not necessarily those of Epilepsy Society.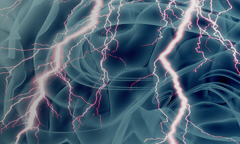 Epilepsy is not just one condition, but a group of many different 'epilepsies' with one thing in common: a tendency to have seizures that start in the brain.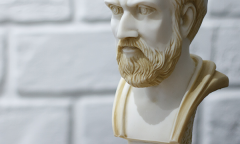 Did you know that the Greek philosopher Hippocrates (460-377 BC) was the first person to think that epilepsy starts in the brain? Find out more interesting facts and debunked myths around epilepsy and seizures.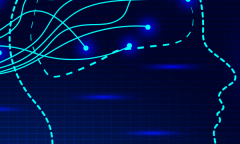 There are many different types of epileptic seizure. Any of us could potentially have a single epileptic seizure at some point in our lives. This is not the same as having epilepsy, which is a tendency to have seizures that start in the brain.