The Phoenix Café
We offer a very warm welcome to the Phoenix Café. We sell a wide range of coffee, flavoured teas, milkshakes and smoothies to quench your thirst at very reasonable prices. To satiate your hunger, why not try one of our delicious sandwiches, toasties, snacks, ice-creams or toasted teacakes? You can also purchase small essentials like toiletries, milk and postage stamps.
The Phoenix Café is a hub of activity throughout the year and is open to the public, people living in our homes and staff. It is staffed by volunteers from the local community and people who live at our Chalfont Centre.
Customers can give back to the community and help support our work by making purchases from us, all proceeds enable us to continue this vital service.
Indoor and outdoor seating. Free parking and free Wi-Fi, and if you're walking your dog, you also get a free dog biscuit with every hot drink purchased.
How to find us
Epilepsy Society, Chesham Lane, Chalfont St Peter, Buckinghamshire, SL9 0RJ, UK
Opening hours
Monday             9am – 4:00pm
Tuesday            9am – 4:00pm
Wednesday       9am – 1:00pm
Thursday           9am – 4:00pm
Friday                9am – 4:00pm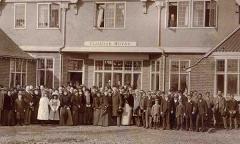 The National Society for the Employment of Epileptics (NSEE) was launched in 1892 by a group of London philanthropists and medical men.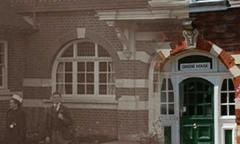 Our vision is a full life for everyone affected by epilepsy. We want everyone affected by epilepsy to have the best opportunity for a full life – as free from seizures as possible.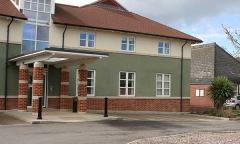 The Chalfont Centre and our Gowers unit lead the way in the most advanced techniques for the diagnosis and treatment of epilepsy.