The site at Chalfont
See the map of our Chalfont Centre as well as our location on Google maps and any information on site developments.
Our site in Chalfont St Peter has been home to Epilepsy Society since the charity was founded in 1892. The site is home to our 92 residents who live in the residential care and supported living services across the site. Our medical and world-leading research centres are also onsite, as well as our coffee shop and pharmacy. A popular spot for dog walkers, our Chalfont Centre is situated amongst the beautiful Buckinghamshire countryside.
Site developments
Please revisit this page for information about upcoming developments to the Chalfont site.
How to find us
Epilepsy Society, Chesham Lane, Chalfont St Peter, Buckinghamshire, SL9 0RJ, UK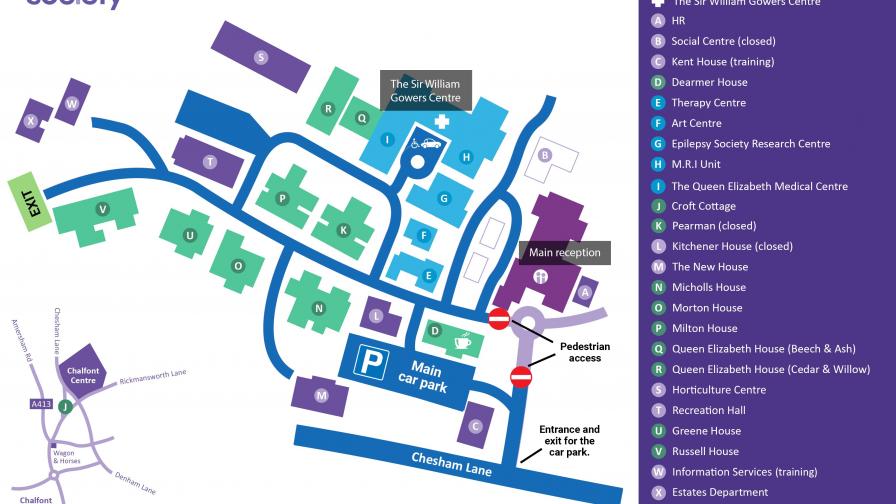 Site map
The map of our site at Chalfont, including visitor parking and medical services.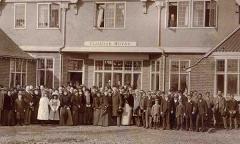 The National Society for the Employment of Epileptics (NSEE) was launched in 1892 by a group of London philanthropists and medical men.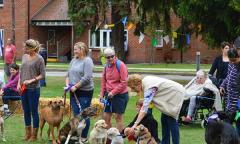 Read about the previous and upcoming charitable community events at Epilepsy Society's Chalfont Centre in Chalfont St Peter, Buckinghamshire.