Dealing with anxiety around epilepsy and the pandemic
Our Helpline Manager, Andree Mayne, talks about anxiety and why it is ok not to be coping.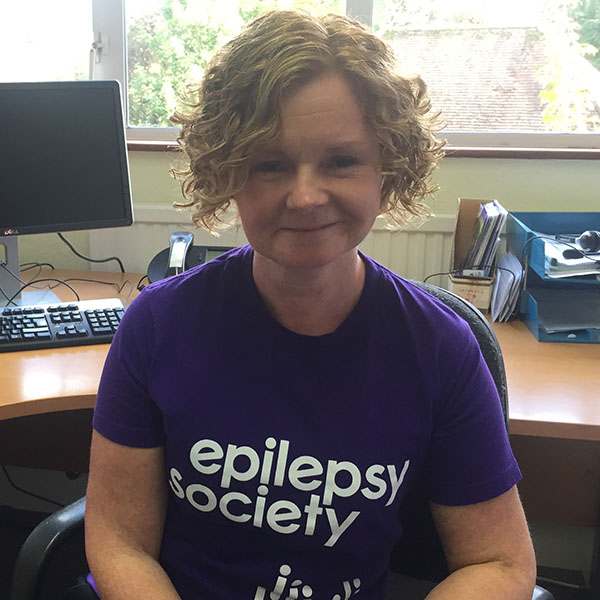 Many people with epilepsy tell us they are feeling more anxious since the restrictions around lockdown were eased.
Guidance around social distancing is ever changing and often open to interpretation. Many fear going out in case they have a seizure in public and people are worried about helping them.
And wearing a mask, or not wearing a mask, can cause added anxiety.
Read more about wearing a mask
Isolation is a part of the new normal
The world is a far more uncertain place. Routines that we took for granted have been swept aside by the coronavirus, and a degree of isolation has become an expected part of our lives.
Social interaction has retreated online, and while a life saver in many ways, does not compensate for sitting opposite a friend and enjoying a chat. Even a trip to A&E feels like a risk rather than a remedy.
Talking about our worries
Anxiety is a natural reaction to the challenges we are facing today, particularly when coupled together with epilepsy. Talking about our worries is key to dealing with them. Knowing that someone else feels exactly the same way, can help to ease the burden.
Sharing our feelings with friends and families, gives them the opportunity to help and reduce the anxiety. Asking them how they feel, may reveal that their own anxieties – though not epilepsy related – are very similar.
Connecting with others
There are many ways to connect with other people. The conversation is always very lively and supportive on our social media platforms – you can find us Facebook, Twitter and Instagram @EpilepsySociety.
Or, if you would like to talk to someone who understands, our Helpline is open five days a week for information and emotional support on 01494 601400 (Mon-Fri 9am-4pm, Wed 9am-7.30pm)
More information
Dr Fergus Rugg-Gunn talks about how to make the most of your video, phone or online health appointment.