Epilepsy and the homeless - the challenges
Anthony Linklater, charge nurse at the Sir William Gowers Centre, our UCLH managed epilepsy specialist assessment unit, welcomes new guidance for community nurses who support homeless people with epilepsy.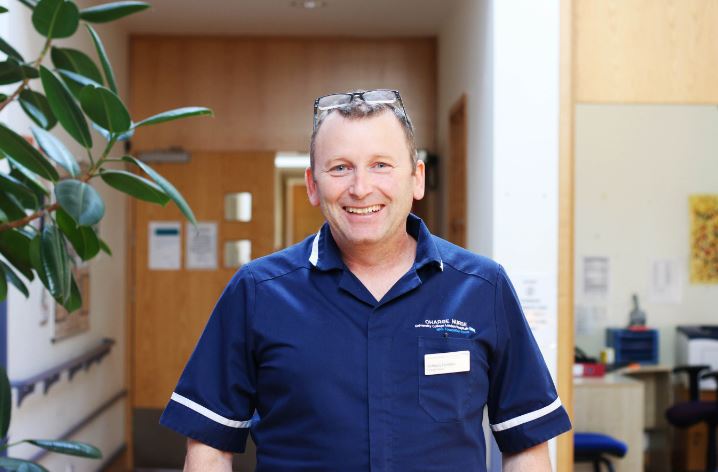 Epilepsy can be a very unpredictable condition to live with as seizures can occur at any time causing disruption to daily life and a very real risk of harm for many. Treatment for epilepsy aims to prevent the occurrence of seizures and thus reduce its impact on people's lives.
In common with many other long term conditions, the control of epilepsy can be sensitive to lifestyle factors. For example, many people find having a daily routine helps to establish healthy habits which can also help in the management of their epilepsy. A daily routine can help to ensure that medication is taken without missing doses and ensures that people eat and sleep sufficiently to maintain optimal health. All of this can contribute to keeping epilepsy under the best possible control and enable people with the condition to get on with their lives.
For people who are homeless, it is clearly that much harder to establish the daily routines which can help to improve control of the condition. My regular trips to London are a sharp reminder of the reality of the challenges faced by those who are homeless and life on the streets can be chaotic. It is well documented that homeless people experience poorer physical and mental health with drug and alcohol abuse more likely to be problematic. 
Epilepsy is also more prevalent among the homeless for reasons that are not well understood and it can be extremely challenging to provide quality healthcare for this group of people. The way in which health services are set up can make it almost impossible for the homeless to access the right care at the right time but it is hugely important that their health needs are addressed to prevent them spiralling out of control.
Along with other epilepsy specialist nurses from across the UK, I was privileged to contribute to The Queen's Nursing Institute's (QNI) new guidance which aims to assist community nurses to support homeless people with epilepsy.
Whilst working with the QNI, I had the opportunity to meet homeless people and the people who support them which helped me to more fully understand some of the issues they face. I heard about the frustrations experienced when the homeless find themselves marginalised when they attempt to access healthcare; even registering with a GP is far from straightforward.
Whilst it remains important for healthcare professionals to develop services which are more accessible to homeless people, it is also vital that we share our knowledge to make sure that community nurses who work with the homeless on a daily basis are equipped with sufficient knowledge to make a difference. We need to give them the tools so that they can confidently recognise the condition, give basic advice and signpost those in the homeless community to the right specialist service.
The 12-page guidance document highlights key information about the causes of epilepsy, different seizure types, essential first aid, treatment, and the practicalities of living with epilepsy whilst homeless.
My hope is that the QNI report, Working with Epilepsy and Homelessness: Guidance for Community Nurses, will go some way to supporting homeless people with epilepsy but it is important to recognise that more is required. To improve access to epilepsy clinics, it is important that neurology services recognise the health problems of the homeless and rise to the challenge of meeting the needs of this disadvantaged group of people
Living with epilepsy will continue to be unpredictable for many but this guidance will hopefully prove to be a useful resource for community nurses supporting homeless people with the condition and may just help to improve the quality of care delivered.