How Steve turned his life on its head
Steve Turner explains how he swapped the world of marketing for the life of a support worker at the Epilepsy Society. And how it turned out to be the most fulfilling role of his whole career.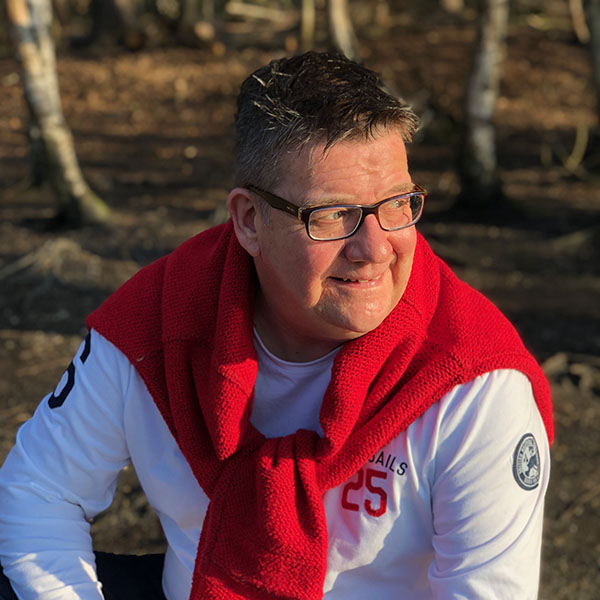 For me the last eight months have certainly been challenging and a little daunting as we have all had to adapt to new ways of living.
However, in a totally unexpected way it's also provided an opportunity to pause and take stock of our lives – to run an internal audit and maybe even think about directions that we might take that we would never have had the time to consider or even contemplate in the past.
Having had a successful career in the world of marketing in sectors such as IT, sport and the music industry, January of this year saw me equipped with a fresh CV and looking for new and possibly different opportunities. And then we all know what happened next – Covid-19 effectively closed down the recruitment industry along with many others – so what to do to keep the grey matter functioning? Time for that audit.
I had been aware of the Epilepsy Society in Chalfont St Peter for many years and saw an article on their web site by the Director of Care Services outlining their urgent need for support staff due to existing staff needing to self-isolate as a result of Covid-19.
Some of my family members had been involved in care work but I'd never had the time to consider it as an option whilst I was pursuing my marketing career. However, here was the perfect chance to get involved, experience a totally different working environment and make a direct contribution. And it's right on my doorstep.
I'm not going to wax lyrical about feeling a calling or some Road to Damascus moment of enlightenment – I simply had the chance to look at a different world so I grabbed it.
And wow – it is a different world – completely!
Most fulfilling role
With hand on heart I can honestly say that this is the most fulfilling role I have had throughout my working life. I won't pretend it's easy, because it's not and it certainly had its challenging moments. However, if the idea of spending time supporting people whose quality of life you can significantly improve, appeals to you, then please take a closer look at the care sector.
I've been fortunate enough to be involved in many successful international marketing campaigns for global brands. But a single smile from one of the individuals we care for and support at the Epilepsy Society trumps that completely.
So why is that?
For me it's about the working culture and a genuinely shared objective. The energy of the corporate world is often diminished by office politics and divergent agendas. At the Epilepsy Society there is one simple, overriding objective within the support teams and that's to enable the residents to enjoy their lives to the best of their abilities in a safe and healthy environment. That's it.
Everything we do is structured around person-centred care; of course, there's a heap of terminology and buzzwords that expand on this but that's the essence of it.
On top of that you have the staffing team – here's an amazing group of professional, well-trained, dedicated, patient and fun individuals. There is an inclusive feeling that hits you the minute you arrive and there is always someone with the experience and skills to support you and guide you as you become familiar with the environment.
I was terrified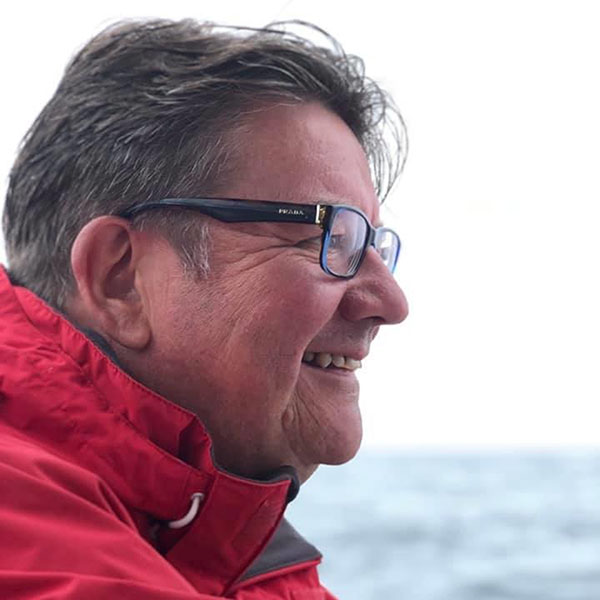 Let me be honest with you – you might think making a presentation to over 2,000 retailers in a large conference venue would set a few nerves tingling, but that pales into insignificance when compared to how I felt on my first day at the Epilepsy Society – I was terrified!
Are they going to let me loose caring for residents? Answer – no they are not. Certainly not without first completing in-depth shadowing shifts and detailed training across all areas of the care spectrum, delivered by skilled trainers who have all been at the "sharp-end" and understand the real-world.
Once you begin the training programme, you begin to appreciate that you already possess many of the basic, transferrable skills that you'll need and have probably used them in your day-to-day life without realising it. After all, we are working with individuals, communicating with individuals and understanding their individual needs and wishes – isn't that what we do within our families and friendship groups on a daily basis?
Second nature
Understanding the different challenges our residents face and supporting them on a daily basis is something that the training will enable you to deliver and it soon becomes second nature.
It was around this point that I began to fully appreciate the positive effect I felt I was able to have on our residents' well-being and when that manifests itself into a smile or a laugh then that's the biggest and the best buzz for me.
Find out more
So if you would like a challenging, fun, infinitely variable and immensely rewarding career path, I would urge you to have a look at the Epilepsy Society web site and contact us for a chat – you could make a difference to the lives of others and it will certainly make a difference to yours.