Making the most of your health appointment by phone, video or online
Since the pandemic, most of us are having health appointments via video, telephone or online. Dr Fergus Rugg-Gunn explains how to make the most of your appointment.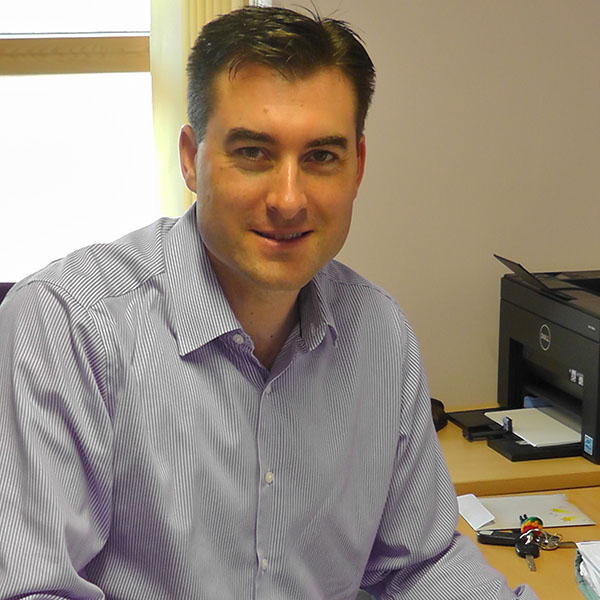 The Covid-19 pandemic has radically changed the way we live, including the way we access healthcare.
In recent years, telemedicine – health appointments delivered virtually through video conferencing, telephone, email and online – has been trialed and adopted in remote areas of the UK where access to health services has been challenging.
But the pandemic has meant that today all of us are living remotely and accessing health services virtually. Depending on your own GP surgery and neurology services, you may be having your regular appointments by video, phone or through an online platform. What is standard for most of us, is that for the moment, we are not sitting patiently in waiting rooms until we are called in to see the doctor.
Adapting to telemedicine
For all of us - doctors, neurologists, epilepsy specialist nurses, those we care for – telemedicine is something we have had to adapt to rapidly. And the technology has presented challenges. But the bottom line is that it allows continued provision of health services while reducing hospital footfall and limiting the spread of coronavirus.
And there are advantages. No long and often costly journeys. No sitting in a crowded waiting room. No frustration when the vending machine isn't working. You can see or talk to your doctor from the comfort of your own home. And you can guarantee that your tea or coffee will be to your liking.
It is likely that telemedicine will be with us long after the pandemic is brought under control – not for every appointment, but certainly for some. So how do you make the most of your new virtual appointment? Here are a few tips, below, to help ensure that your appointment is as productive as if you were seeing your doctor in their surgery.
Video conferencing
Your doctor or GP practice will advise and send details of which online platform to use for your appointment. If you are using a health portal, make sure you have all the log-in details and passwords to hand. If you are using a non-health app such as Facetime, What's App or Zoom, make sure you are familiar with the platform. If possible, have a practice with friends and family.

Wherever possible, make sure you have a good internet connection.

Click on the video link five minutes before the time of your appointment and check your camera and audio functions are both working. Use the 'test my equipment' button, if there is one. Check that you are not on mute, so that your doctor will be able to hear you.

Ideally you should have your appointment in a space that offers privacy and which is well lit, so that your doctor can see you easily. Make sure your device is angled so that your whole face fills the screen. Finding a private space is not always possible, but it is not a good idea to have your appointment while you are in a public space, or in a car.

Try to reduce any background noise, such as television and radio, air conditioning or traffic. You may wish to wear headphones to help you concentrate on what the doctor is saying. If you can't see or hear the doctor, make sure you say. Make sure the camera/microphone is in the best position for you to see and hear the doctor.
Telephone appointment
If you are using a mobile phone, make sure you are in an area with a good connection and that your battery is fully charged.

As described above, try to find a private space in which to talk and reduce any background noise or interference that might compromise your call.

Put your phone – either mobile or landline – on 'speaker' so that you are hands free and, if you wish, can make notes when you are talking to your doctor.

Obviously, your doctor will not be able to see you, so will be dependent on you describing clearly how you are feeling. While a GP or neurologist may be able to pick up on feelings such as anxiety or depression when you are talking to them face to face, this could be missed in a phone call, so make sure you are direct and honest in saying how you feel.
Tips for across all platforms
An appointment with your neurologist should be 15 minutes in length, but a GP appointment is likely to be less – around 10 minutes. If you feel you need more time, ask your GP surgery whether it is possible to have a double appointment.

Make a list of questions you would like to ask, or points you wish to cover. If you have a lot of issues to discuss, try to prioritise the top ones that will make the greatest difference to your well being.

Have a list of your medications with you or, better still, have your medications to hand. You might also like to refer to your seizure diary. If you have videos of your seizures, discuss with your doctor how best to share these. Videos are an important tool in helping to diagnose epilepsy and seizure types.

If you would like a family member, friend or carer to join your call, tell your doctor that they are with you and that you have consented for them to be there. If the person supporting you is not with you, but at a different location, speak to the surgery beforehand to arrange for them to join the call.

Make notes of what your doctor says or ask the person supporting you to make notes. Ask the doctor to clarify anything you are unsure of. A clinic letter summarising the important points of the consultation is typically sent to you and your GP after the appointment.  
Dr Fergus Rugg-Gunn is Clinical Lead at Epilepsy Society's Chalfont Centre for Epilepsy, and Clinical Director for Neurology at the National Hospital for Neurology and Neurosurgery.
More information
Our Helpline Manager Andree Mayne talks about coping with anxiety around epilepsy and the coronavirus.