Princes to Kings - a Purple Day band
Zac (12), Finn (15) and Josh (18) are all musicians in their band, Princes to Kings. They want to raise awareness about epilepsy and were inspired to form their band by their eldest sibling, Luke, who has a severe form of epilepsy. We asked Princes to Kings about their experience with epilepsy and about their upcoming headline gig for Purple Day, in support of Epilepsy Society, on March 25.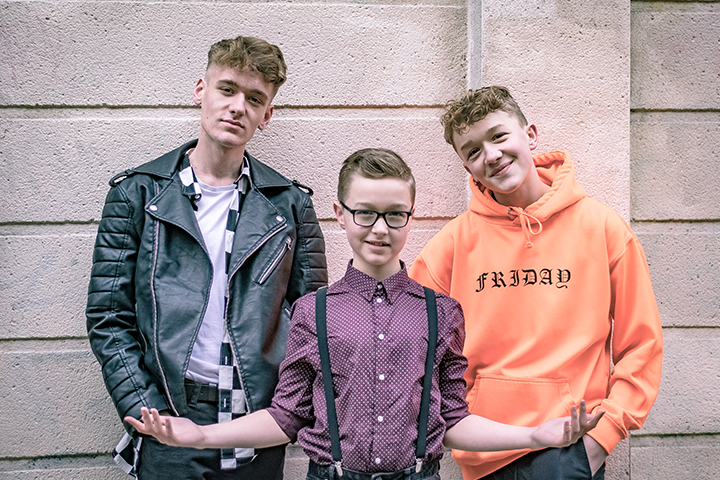 When and why did you decide to form a band?
We decided to form the band about two years ago because we wanted to raise awareness and funds for epilepsy research, since our older brother, Luke, has a severe and complex form of epilepsy.
How has having a relative with epilepsy impacted your family life?
Having a brother with epilepsy has hugely impacted our life. Growing up we were essentially Luke's carers (along with mum and dad) and we're always looking after him when he had seizures. It has affected us in some areas of life since Luke's epilepsy means he needs extra support to do certain things but it's also taught us how to care and put other people's needs before ours.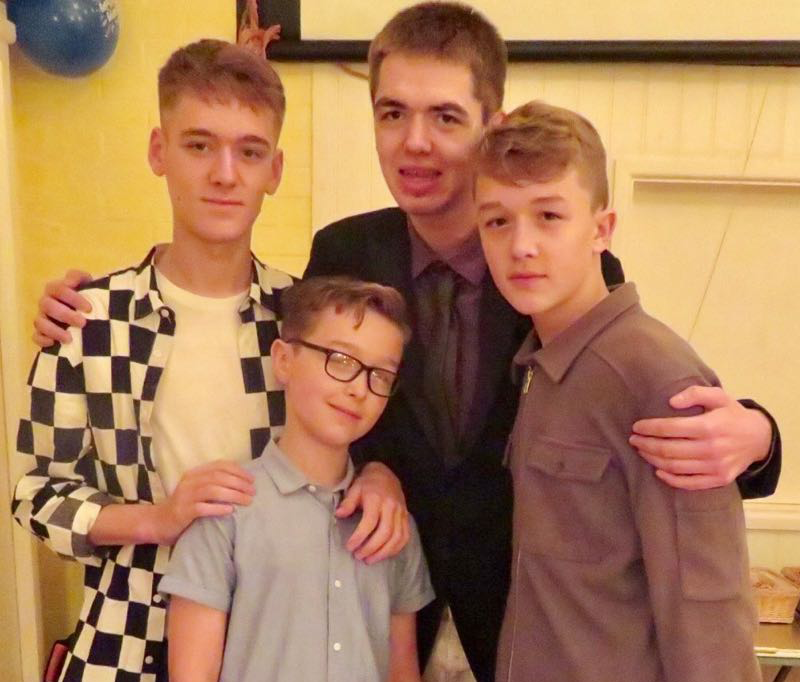 Zac (front), Finn (right) and Josh (left) with their brother Luke (back)
How has having a relative with epilepsy inspired you in your music?
Having a brother with epilepsy has inspired us in our music because music is one of the best ways to connect with people and any emotion or feelings can be expressed through it.
Also music unites everyone especially those who are different and Luke due to his epilepsy hasn't lived a normal life.
"We choose our songs usually because we really like them or because we think we could put our own spin on it. Quite often our fans ask us to do certain songs and we love that!" - Finn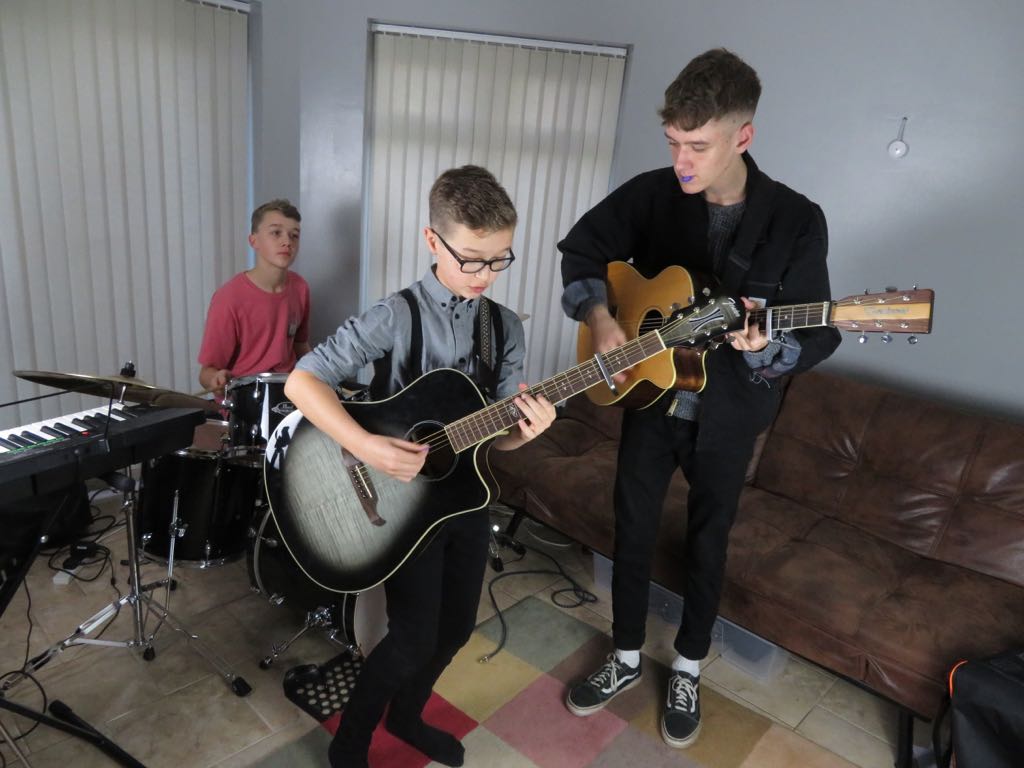 Princes to Kings in band practice
What is the message you'd like to get across to people this Purple Day?
The message we'd like to get across to those affected by epilepsy this Purple Day is not to let epilepsy define who you are, it's something you live with but we've learnt from Luke that it doesn't need to be something that holds you back. For those who don't know about epilepsy, we'd like to highlight that epilepsy isn't something to be frightened of and it's easy to learn how to be there for people who have seizures.
Can you tell us about your gig in support of Epilepsy Society on Purple Day weekend?
We will be playing our first headline gig at The Camden Assembly in London on March 25, with all proceeds from the gig going to Epilepsy Society.
"We are really excited about our first gig, it's so  important to us that our first event is in support of Epilepsy Society, we are really pleased that we can use our music to raise epilepsy awareness and vital funds." - Josh
"Luke is our biggest fan, we are so pleased Luke will be there to share the experience with us. We will be singing his favourite song and dedicating it to him." - Zac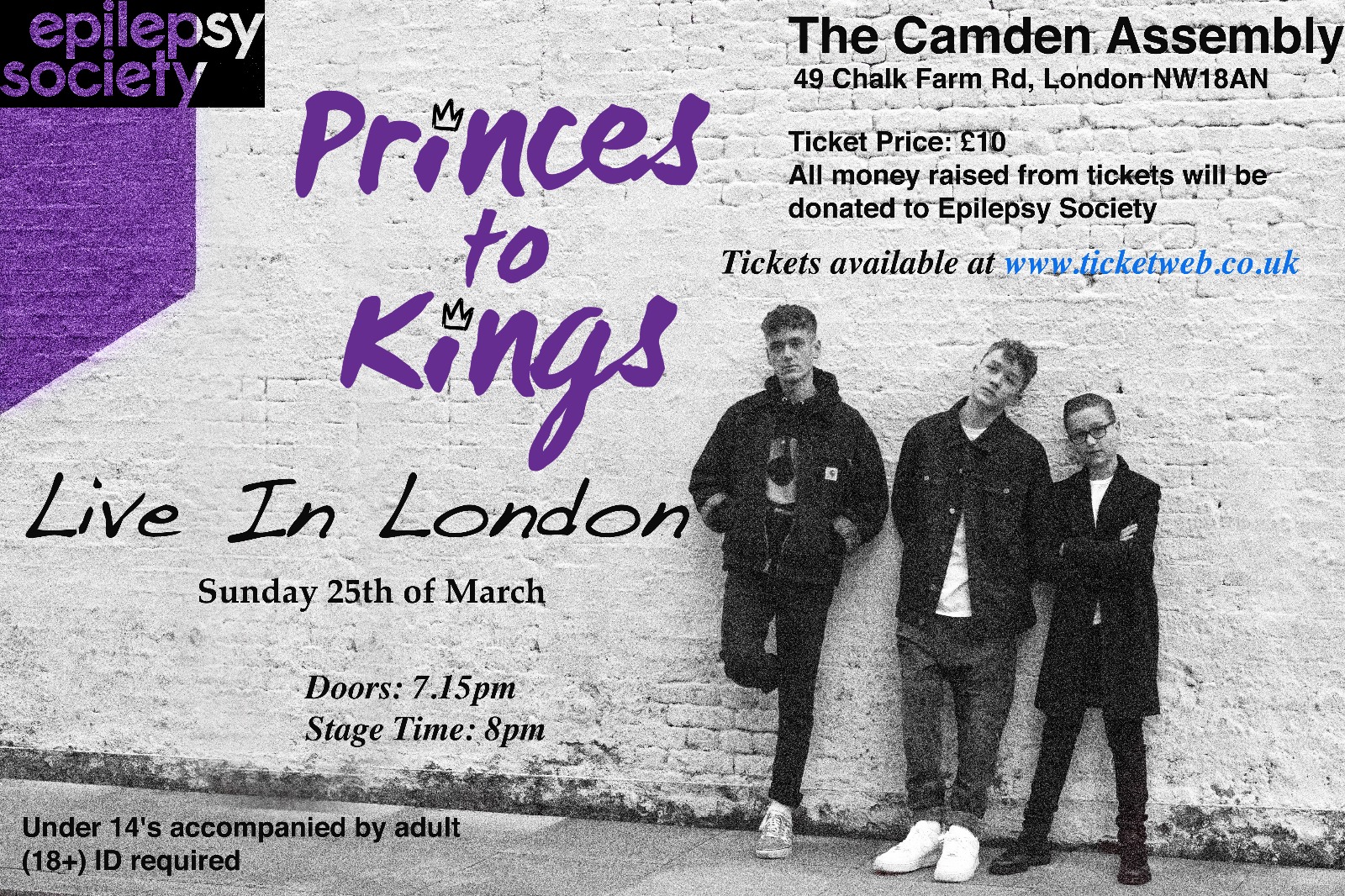 Princes to Kings will be performing at The Camden Assembly in London on March 25 2018 in support of Epilepsy Society. They will be playing a mixture of original material fresh from the studio, mixed in with some well known covers. You can purchase tickets for the show here. You can watch their music here.
The views expressed here are those of the author and not necessarily those of Epilepsy Society.