A snapshot of history at Epilepsy Society
Nicola Swanborough writes about Epilepsy Society's fascinating history.
Epilepsy Society is one of the oldest charities working in the UK, established in 1892.
An initial £4,000 from the Society's greatest benefactor, Passmore Edwards, funded the purchase of Skippings Farm, but other generous donors included more familiar names: John Lewis Roget, son of the compiler of the famous Roget's Thesaurus, and Caleb Ashworth Tate, of the Tate Lyle sugar family and son of Sir Henry Tate, founder of the Tate gallery.
In the early days of Epilepsy Society, visitors to the Chalfont Centre by rail were advised to write to the matron to send  a 'fly' - a horse drawn carriage.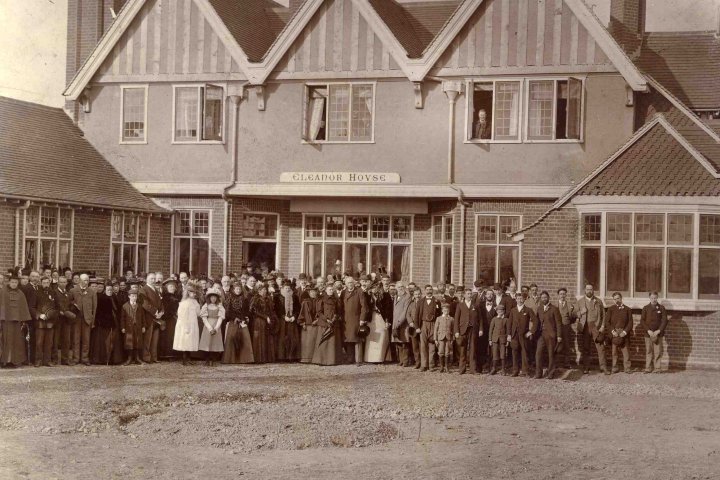 Royal patronage
Our first patron in 1896 was the Duke of York who later became George VI. The Queen is still our patron today.
Colonists
The Colony received Boer War servicemen with seizures, and later, returning World War One soldiers and sailors with seizures. Three homes were built and paid for them by the Red Cross.
A dairy run by the colonists produced 20 gallons of milk a day and the surplus was sold to help generate funds. Colonists also worked in the laundry and on the farm.
In 1942 birth of a calf at the Chalfont Centre with 'V' for victory on her forehead, presented a great fundraising opportunity. Today, it is the collective effort of all our supporters that enables us to support people with epilepsy.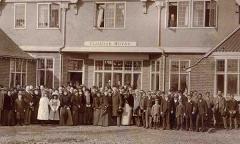 The National Society for the Employment of Epileptics (NSEE) was launched in 1892 by a group of London philanthropists and medical men.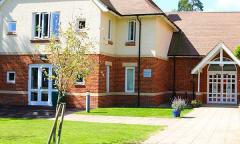 Over the course of a history that spans three centuries, the DNA of both Epilepsy Society and Chalfont St Peter have become intrinsically entwined. The village is very much a part of the life blood of the charity and vice versa.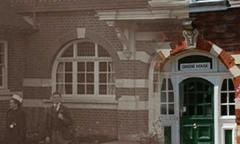 Our vision is a full life for everyone affected by epilepsy. We want everyone affected by epilepsy to have the best opportunity for a full life – as free from seizures as possible.