Sodium valproate and the risks
Epilepsy Society policy advisor Finn O'Dwyer-Cunliffe looks at the issues around sodium valproate and pregnancy and why the government has strengthened its health warnings.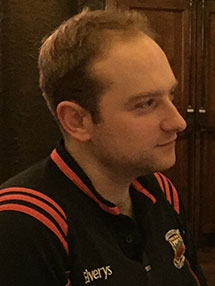 Today (Monday 8 February 2016) the MHRA, an executive body of the Department of Health, released a communications toolkit to help ensure that women with epilepsy are better informed about the risks of taking sodium valproate during pregnancy. This is a move that is warmly welcomed by Epilepsy Society: it is essential that more is done at a national level to increase awareness and understanding of the risks.
It would be fair to say that sodium valproate has been the most high profile and controversial anti-epileptic drug on the market for some time. We must recognise that the lives of women and their children, as well as their partners, wider family members and friends have been greatly affected by the very real harm that sodium valproate has caused to somechildren.
MHRA information
MHRA's detailed information released to healthcare professionals and their patients shows that 10 per cent of children exposed to sodium valproate during pregnancy have suffered from birth defects. Additionally, 30-40 per cent of children have experienced issues in early development as a result of exposure to sodium valproate, including difficulties with walking and talking, and with memory loss.
These figures highlight the extent of the risks for expectant mothers taking sodium valproate. There is no room for complacency in epilepsy care: all women with epilepsy considering a future with children must know everything there is to know about this drug. It is the responsibility of healthcare professionals to ensure this is the case,  and in order to do so, they must have the information to lead full and frank discussions with their patients about sodium valproate.
Risks versus value
Crucially, the MHRA's guidance has re-asserted the fact that sodium valproate remains a very effective drug for a large number of people with epilepsy, including for some women. Indeed, it has very likely saved lives since its introduction as a treatment for seizures. We cannot lose sight of this. While the temptation may have been to place firm regulatory restrictions on the prescription of this medicine given the scale of its adverse effects, the government has taken the right approach in recognising both the significant conception-related risks and the value of sodium valproate to many people with epilepsy.
The Department of Health and MHRA have sought advice from healthcare professionals, medical colleges, patient groups and charities, including Epilepsy Society, in compiling the communications toolkit for sodium valproate. This has enabled them to take on board a wide-range of expertise while finalising the detail of the guidance to healthcare professionals and to patients. It has also led to a more thorough consideration of the implications of this work and the opportunities to raise awareness further.
Limited treatments
A broader problem the sodium valproate issue has highlighted is the limitations of current medical treatment for epilepsy. While medical and pharmaceutical advancements have led to the introduction of new and effective drugs, epilepsy is something which is still too often seen as a single condition.
The Department of Health has emphasised the need for more individualised treatment and better person-centred care. These are aims which Epilepsy Society wholeheartedly agrees with , but there must be more investment into research and innovation to ensure that everyone with epilepsy and other long-term conditions can receive the precise, correct treatment for their own individual condition. This is an area which Epilepsy Society will be focussing on in the months and years ahead. Our immediate responsibility however is to do all that we can to help ensure that every woman taking sodium valproate as an anti-epileptic drug is aware of the risks involved.   
More information
You can read more about risks associated with sodium valproate and find the toolkit on the MHRA website.
Or find out more about the sodium-valproate-guidelines and risks for a developing baby.