The village with charity in its DNA
Nicola Swanborough explores how the village of Chalfont St Peter and Epilepsy Society are deeply connected.
Over the course of a history that spans three centuries, the DNA of both Epilepsy Society and Chalfont St Peter have become intrinsically entwined. The village is very much a part of the life blood of the charity and vice versa.
Locally, Epilepsy Society is probably best known for the specialist residential care we provide for people with complex epilepsy and associated conditions.
The surrounding community provides friendship and company for those living at our Chalfont Centre. School children visit to bring presents and sing carols at Christmas. Volunteers from the village and neighbouring areas befriend residents and support them in activities, trips, sport and visits to our on-site coffee shop. Many local businesses and people make the charity a priority when fundraising.
But it may come as a surprise to learn that Epilepsy Society is also a world centre of excellence for the diagnosis and treatment of epilepsy, and for groundbreaking research into the condition.
World leaders on epilepsy research
Behind a leafy facade of beech and laurel, hawthorn and hazel, our epilepsy experts not only provide specialised care for patients from across the UK with uncontrolled seizures, often assessing them for brain surgery, but they are leading the world in groundbreaking research into the genetic causes of epilepsy.
When Epilepsy Society was founded in 1892, the word 'gene' had not even been coined. But today our scientists are making life changing discoveries by sequencing the DNA or genome of people with epilepsy.
By looking at the three billion letters of each person's DNA, they are  trying to understand why seizures happen and which medications will best bring them under control. And they are working closely with Genomics England as part of the 100,000 Genomes Project.
Alongside this, our scientists are using the most sophisticated MRI scanning techniques to painstakingly map the brain, investigating both its structures and the critical pathways that allow different areas to function and communicate.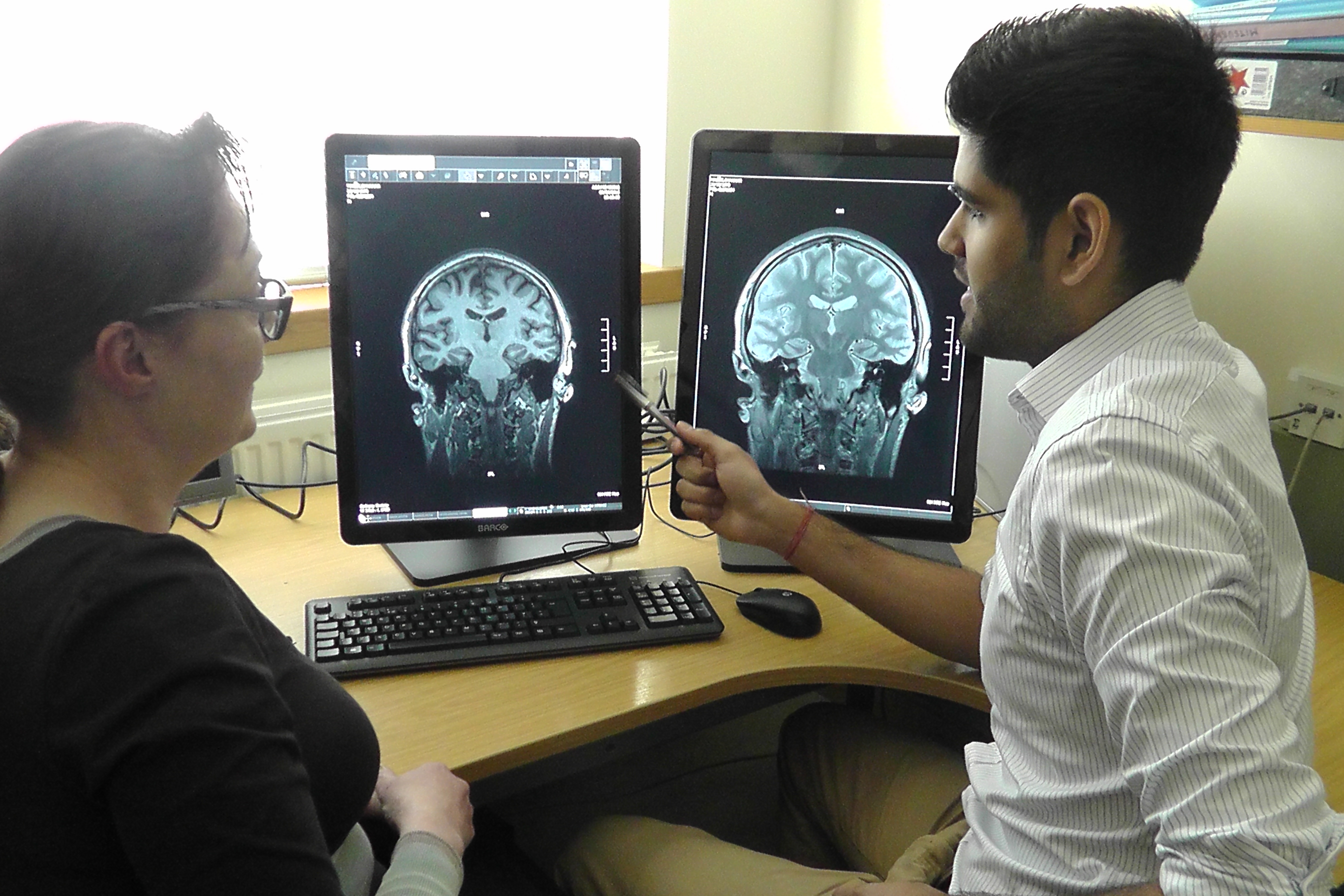 Cutting edge technology
We are using cutting-edge 3D imaging to establish whether there is a link between face shape and genetic variants which can lead to epilepsy. And a special scanning tool - optical coherence tomography - is enabling us to investigate epilepsy by measuring the thickness of the retinal fibres at the back of the eye.
Our scientists hope that information and knowledge gained from a combination of both genetics and imaging will help them finally crack a condition that was first recorded by Hippocrates as long ago as 400BC.
Epilepsy Society is ranked as the number one epilepsy centre in the world, for the fourth year running, and our medical director, Professor Ley Sander, has been named as the world's leading epilepsy expert , again for the sixth year running.
Professor Sander came to the Society as a research fellow from Brazil in 1985 and has dedicated his life to understanding more about epilepsy and alleviating the impact of living with uncontrolled seizures.
The story so far
'Epilepsy Society has a very long and rich history in Chalfont St Peter,' he said. 'I feel very proud that we are able to continue the innovative and groundbreaking work of our founding fathers on the very soil that they secured for people with epilepsy.
'We always feel that we are standing on the shoulders of giants and are part of a very important journey that began here in Chalfont St Peter 125 years ago. Epilepsy Society has become part of the landscape in the Chiltern Hills.
'But the story isn't finished yet. With genomics we are now on the cusp of one of the most exciting chapters in the history of epilepsy. And all from the village of Chalfont St Peter.'