Why Esther sings for 10 minutes at a time
Esther Bailey has been determined to pursue a career in music, even though her VNS (vagal nerve stimulation) affects her voice and means that she can only sing for 10 minutes at a time. Now the 22 year old has recorded her own CD 'Tonic'. Here she talks about her epilepsy and singing.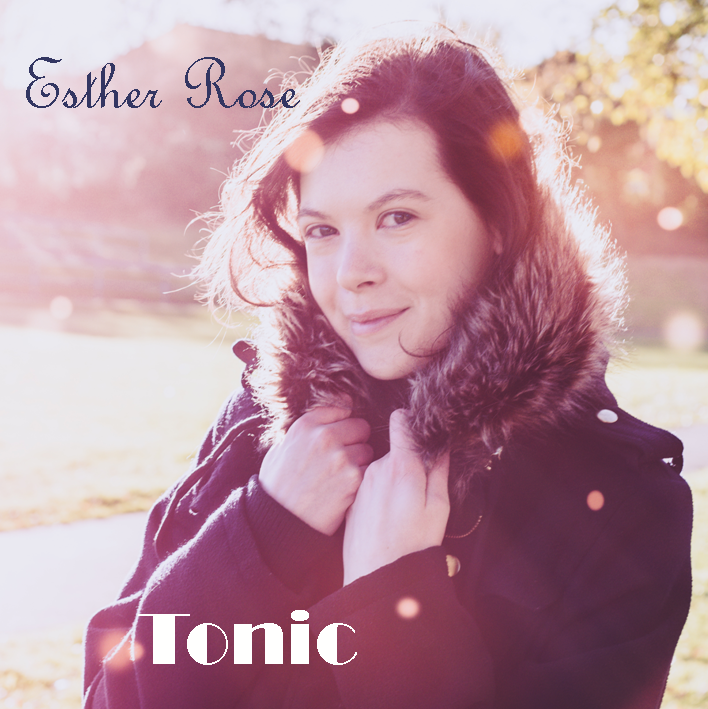 'I have had epilepsy since the age of six. It gradually developed into generalized nocturnal seizures. I could have several a night and on a few nights every week.
I started on medication and was sent for tests such as EEGs, video telemetry and later MRI and PET scans. My seizures were not responding to a number of different medications, so I tried other treatments such as the Ketogenic Diet. This treatment worked quite well for me for a time, however the fatty Liquigen supplements began to make me unwell so we decided to stop. It was also very difficult to eat in a normal way as everything had to be precisely weighed out and prepared. I was also still having regular seizures.
Vagus nerve stimulation
I then tried Trigeminal Nerve Stimulation but found it disturbed my sleep being attached to wires during the night!
I am now having treatment with VNS (vagal nerve stimulation) which has helped to shorten or prevent some seizures, but a side effect is that when it is on a stimulation period it affects my voice, which as a singer has not been so convenient!
Recently we have reduced the frequency of the stimulation to once every 10 minutes which gives me more time to sing before the device cuts in.
I have had several dramatic experiences during the course of my epilepsy so far. One such experience was when I went for my PET scan, where I collapsed after the injection of the dye and afterwards was found to have had a period of asystole (a cardia arrest rhythm)! I then spent four days in the heart unit having various tests to check everything was okay.
Degree in music
Overall, I have strived to enjoy life and have just finished a Foundation Degree in Music Performance at Nottingham Trent University.
I would have loved to live away from home but had to commute owing to the difficulties of having safe night time care. I think this has probably been the most frustrating aspect of having epilepsy, as well as the constant fatigue after seizures or owing to the medication.
Music has become really important to me over recent years and has been a great way of relaxing! I took 'A' level Theatre Studies in Sixth Form and then in my gap year joined the Young Company at The Royal and Derngate Theatre in Northampton. I had already been having singing lessons during my Secondary school years, but it was after I was asked to perform a solo during our final performance that I decided to pursue music rather than acting.
Recording my own CD
Through working with Brickwork Studios in Market Harborough set up specifically for young people, I have been able to record my own music CD which I named 'Tonic .' I loved the whole process and find that music and singing give me a real buzz, as well as being a source of relaxation.
This Autumn I am taking my Grade 8 Singing Examination in Musical Theatre-this is something I have been determined to achieve for a long time!
Calling Epilepsy Society's helpline
My mum used the Epilepsy Society Helpline several times in the early years of my epilepsy and valued being able to talk to someone who understood some of the difficulties and worries. I decided I would like to use my CD to raise money for the Society to help them in their valuable work.
If you would like to find out more about my CD and how to purchase a copy, please visit my website 
The views expressed here are those of the author and not necessarily those of Epilepsy Society.