MHRA guidance on anti-epileptic drugs
In January 2014, the Medicines and Healthcare products Regulatory Authority (MHRA) issued new guidance on prescribing anti-epileptic drugs (AEDs). This is the first time that such prescribing guidance has been issued. We look at what this means for people with epilepsy.
In 2012 the Medicines and Healthcare products Regulatory Agency (MHRA) asked the Commission on Human Medicines to develop some guidance for prescribing anti-epileptic drugs (AEDs). In 2014 guidance was issued to help prescribing doctors decide whether or not it is important to maintain a consistent supply of particular AEDs for individuals with epilepsy. 
What does the MHRA guidance say?
The guidance divides AEDs into three categories according to the importance of maintaining a consistent supply and depending on whether there is considered to be a risk of problems if switching between different versions.
Category 1  Phenytoin, carbamazepine, phenobarbital and primidone. Specific measures are necessary to ensure consistent supply of a particular product. This means that individuals should not be switched between versions of these AEDs, but should always kept on the same version.                                                    
Category 2  Sodium valproate, lamotrigine, perampanel, retigabine, rufinamide, clobazam, clonazepam, oxcarbazepine, eslicarbazepine acetate, topiramate and zonisamide. The need for continued supply of a particular product should be based on 'clinical judgement' (the doctors judgement of the risk of problems) and in consultation with the individual.This means that a doctor should decide, with the individual, whether it is important to always stay on the same version or whether it is ok to switch between different versions.
Category 3  Levetiracetam, lacosamide, tiagabine, gabapentin, pregabalin, ethosuximide and vigabatrin. No specific measures are normally required and these AEDs can be prescribed generically.This means that individuals can be switched between different versions of their AEDs.
The guidance states that in some cases consistency of supply is important "where the consequence of therapeutic failure or toxicity might have serious clinical consequences". This means when there is a risk that switching between different versions might mean that the drugs don't work to control seizures, or they cause toxic side effects, and this would have a serious impact on the individual.
The guidance also says that in some cases consistency of supply is important when there are "specific concerns such as patient anxiety, and risk of confusion or dosing errors". This means that when someone is very worried about switching between AEDs, or switching might cause confusion or result in someone not taking the right dose, their doctor might want to ensure consistency of supply.
The guidance also tells doctor how they can write prescription to ensure consistency of supply. For example, they can put a brand name (if the person is taking a branded AED) or they can put the generic name and the name of the pharmaceutical company (sometimes referred to as the Marketing Authorisation Holder or MAH) to ensure the correct version is dispensed at the pharmacy.
How does the MHRA guidance affect me?
This guidance means that if you are taking certain AEDs you should always have consistency of supply (see category 1). But it also means that if you are taking other AEDs (see categories 2 and 3) you may not receive a consistent supply of medication. However, your doctor should look at your individual circumstances to see what will be best for you. There are things you can do if you are concerned about this.
What does Epilepsy Society think about the MHRA guidance?
Epilepsy Society says:
Seizure control is vital to people with epilepsy, and for many  this is dependent on them taking their AEDs. At Epilepsy Society our primary concerns is that people with epilepsy have a consistent supply of their medication, to try and get the best seizure control possible.
We are pleased that the new guidance explains how doctors can write prescriptions to ensure consistency of supply for individuals with epilepsy. We are however, concerned that the new guidance, particularly the introduction of category 3, may actually result in some individuals having their medication switched, without fully considering the potential impact or discussing the issue with the individual.
With branded and generic drugs we do not consider one to be 'better'  than the other.  But we think that individuals should be given the same version of their drug with every prescription. We strongly believe that any changes to medication should only occur following a full and informed discussion between the individual and their specialist, and after considering all the relevant issues.
We are also unsure about the evidence that has been used to generate this new guidance, and the reasons for deciding which AED should be put into which category. While research suggests that there are no differences in the effects that category 3 drugs have on the body (the pharmacological effects), there are other reasons why switching AEDs can have risks. 
In addition, most of the drugs in category 3 do not have generic versions available, and so any conclusions about the safety of switching between versions is hypothetical. The people who receive a generic version might end up being 'guinea pigs', and this could have devastating consequences for them.
Given that the new guidance might have a huge impact on people with epilepsy, we are disappointed that the MHRA did not consult with people with epilepsy or organisations such as Epilepsy Society and Epilepsy Action. The MHRA also did not consult the International League against Epilepsy - a group which represents healthcare professionals working in epilepsy.
What are we doing about it?
We have met with the MHRA, alongside other epilepsy charities and interested groups, to tell them about our concerns. At this meeting the MHRA said that they will review the guidance at the end of 12 months.
Together with Epilepsy Action we will be writing to the Commission on Human Medicines to express our concerns. We will also propose that the wording of category 3 is changed immediately, to emphasise that individuals need to have a full and informed discussion with their specialist when considering any switching of their medication.
We will post any updates on our website.
List of anti-epileptic drugs (AEDs) with details including dosage and possible side-effects.
Managing your treatment is an important part of managing your epilepsy, and seeing whether your medication is working. This might include having a care plan, including a treatment plan.
Getting the same version of anti-epileptic drugs (AEDs) with each prescription may contribute to how well the drug works for that person.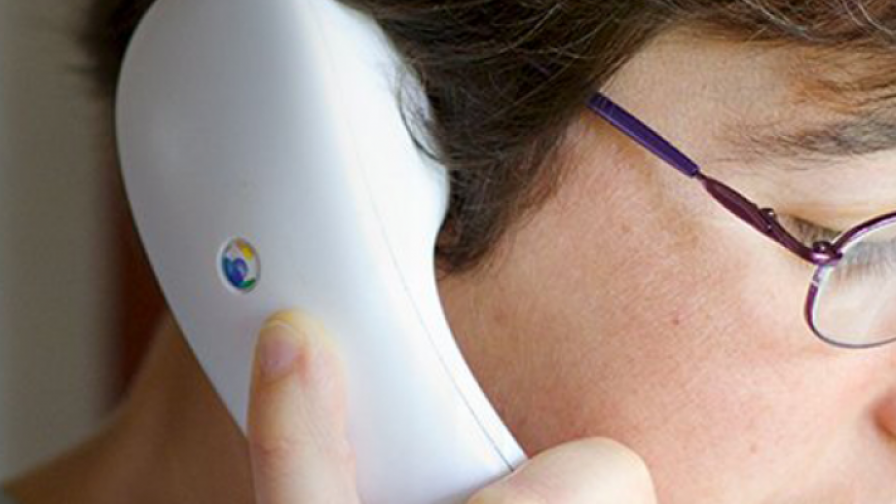 You can call our helpline on 01494 601 400.
Our Helpline is open five days a week, Monday to Friday 9am to 4pm, (Wednesday 9am to 7.30pm). 
You can also reach us by email helpline@epilepsysociety.org.uk.