Why MP Sarah Green is changing her name to Sarah Purple
It could be something to do with her name, but MP Sarah Green has a propensity for changing the colour of the landscape.
Just last year, she sent shock waves rippling through the Shires – and through parliament – when she turned the traditional blue seat of Chesham and Amersham, a vibrant gold. Now she is planning a change of colour once again, only this time it's more personal than political.
Sarah Green is changing her name to Sarah Purple.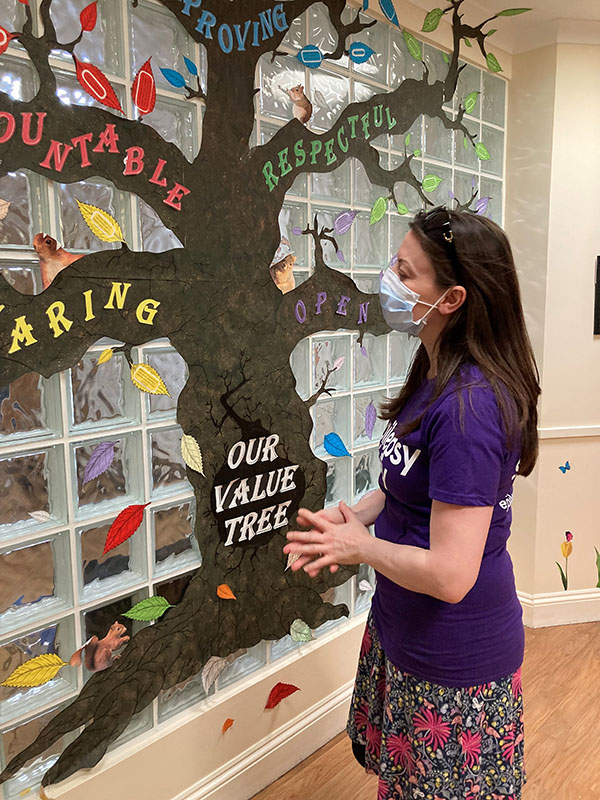 Saturday (26 March 2022) is Purple Day, the International Day for Epilepsy. There are over 600,000 people in the UK with epilepsy and, on average, every MP represents around 1,000 people with the condition.
But significantly for Sarah, her constituency is home to the UK's epilepsy research charity, the Epilepsy Society.
Invisible condition
"Epilepsy is an invisible condition in more ways than one," said Sarah. "Most of the time you wouldn't know someone had epilepsy unless you saw them having a seizure. But it also seems to be invisible in terms of awareness. Epilepsy doesn't get the high profile of other conditions. People are far less aware of epilepsy.
"That is why I wanted to help raise awareness on Purple Day and, to be honest, I have the perfect surname for doing just that."
Sarah will be operating under her new name throughout Saturday and will be changing her Twitter profile @SarahGreenLD from Green to Purple.
Impact of epilepsy
"I am hoping that people will see the name change and stop and ask why," continued Sarah. "Hopefully it will help people to understand more about how difficult it can be to live with epilepsy. It's not just about the seizures. It's about the anxiety that goes with it. The side effects from the medication and the impact of epilepsy on every aspect of life.
"For one third of people with the condition, their seizures are not controlled by current medications. This can affect education, employment, their ability to drive, support a family and often relationships.
"This week I visited the Epilepsy Society again, where they care for almost 100 people with the most complex epilepsy and associated disabilities. It was inspiring to see how they are supported to live as full a life as possible with person-centred care that looks at what each individual can, rather than can't do."
Pioneering epilepsy research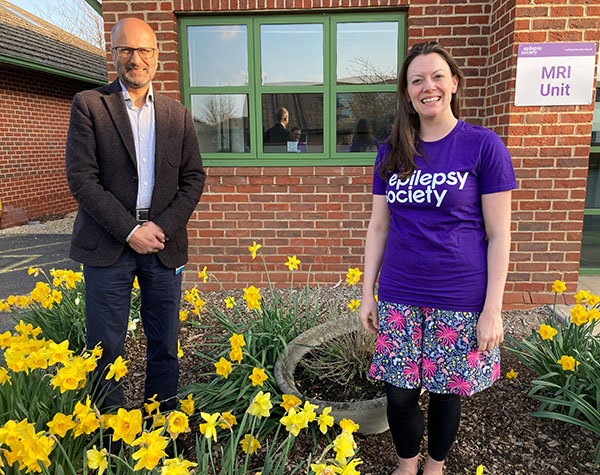 Sarah has also met with scientists at the charity's Chalfont Centre in Buckinghamshire, to see for herself their pioneering work to understand more about the underlying genetic architecture of epilepsy and how, using a combination of genomics, artificial intelligence and sophisticated brain scanning, they are striving to improve the diagnosis and treatment of epilepsy.
They are also investigating the impact of climate change on people with heat sensitive epilepsy and how the interior and exterior design of living accommodation may contribute to seizure frequency and severity.
During COP26, in almost a reversal of Sarah Green's colour change, the charity changed its branding from its well-known purple to green, to highlight the omission of the impact of climate change on human health at the United Nations conference.
"The Epilepsy Society has been leading the way in groundbreaking treatments for epilepsy since it was first established 130 years ago, and I am proud to be part of that story," said Sarah.
Purple Day makes epilepsy visible
Nicola Swanborough, Head of External Affairs at the Epilepsy Society, said: "We are really grateful to the support of Sarah. With an invisible condition like epilepsy, giving it a colour really helps to raise its profile and make it more visible.
"We were thrilled when Sarah offered to change her name to 'Purple'. It is a unique way of raising awareness. Purple Day is both about raising funds for research into epilepsy and starting a conversation about the condition. For the last two years, the day has been badly hit by the pandemic, but this year, we feel there is a real buzz about it. Purple Day is back on form."