Aston University professor named among nation's lifesavers for work around photosensitive epilepsy
A professor who spent his life championing people with photosensitive epilepsy has been named as one of the nation's top 100 lifesavers from across UK universities.
Safeguarding people with photosensitive epilepsy
The late Professor Graham Harding was the developer of the Harding flash and pattern analyser used to test video content for flashing and stationary patterns which may cause harm to people with photosensitive epilepsy.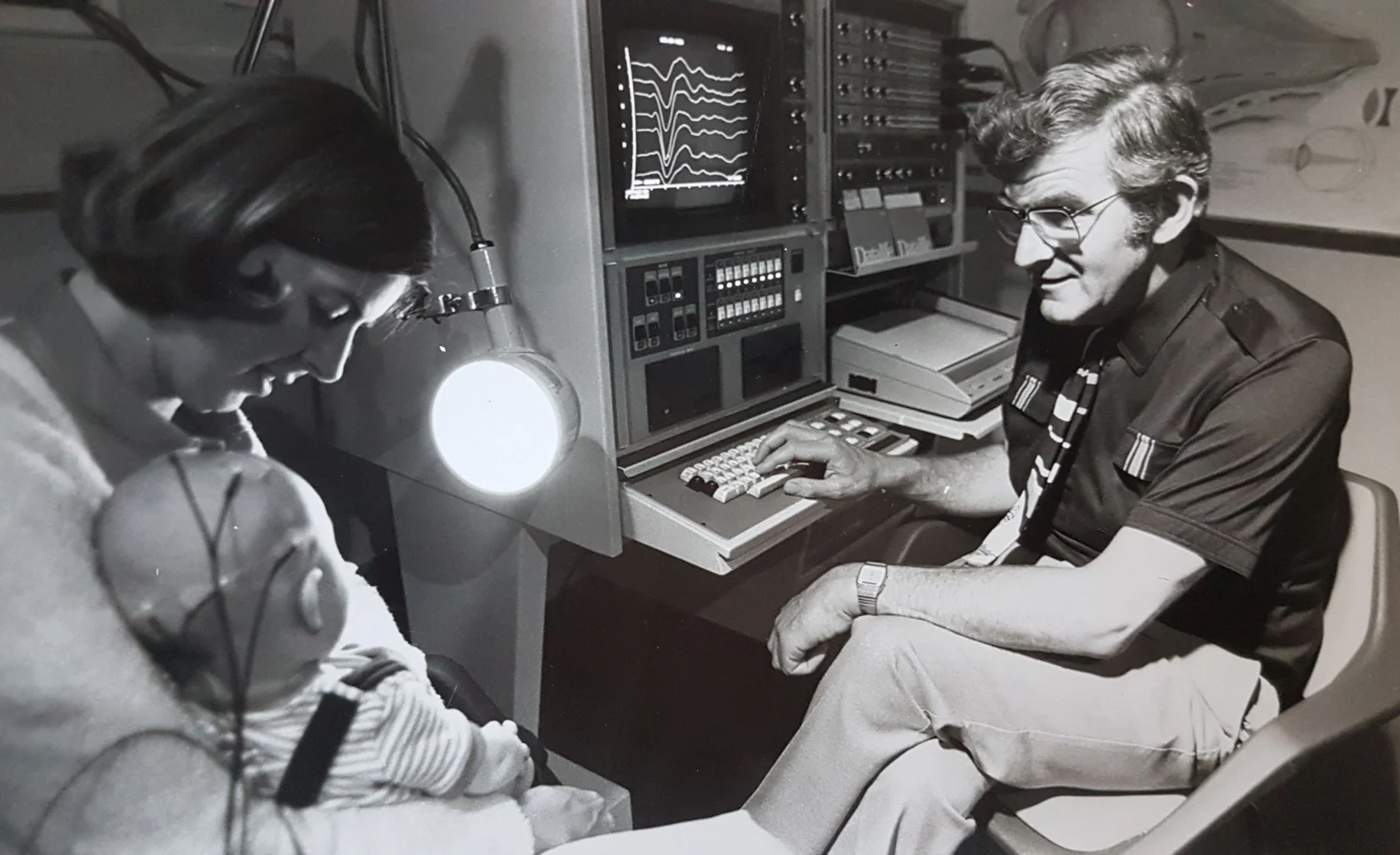 Professor Graham Harding
Clare Pelham, Chief Executive at Epilepsy Society, praised the work of Professor Harding. "Around three per cent of people with epilepsy are also photosensitive," she said."The world today is full of flashing lights, screens, laser beams and unregulated content from online channels.
"On so many occasions we have benefitted from the direct expertise of Graham Harding in helping people to understand at what rate flashing images or projections could trigger a seizure. We have been grateful to him that we can point organisations, corporations and individuals in the direction of his Harding Flash and Pattern Analyser, helping to ensure a safe world in which people with photosensitive epilepsy can live.
"It is so rare for a single person to make a significant difference to the lives of thousands of people-but that is what Graham Harding did for people with epilepsy."
Nation's Lifesavers
The Nation's Lifesavers recognise the top 100 individuals or groups based in universities whose work has made a life-changing difference to the nation's health and wellbeing.
Professor Harding was based at Aston University and worked with Peter Jeavons, a paediatric neurologist. Together they studied a group of around 460 patients, determining their vulnerability to various frequencies of flicker and the effects of contrast, wavelength of light and whether this was presented to one or both eyes.
'MadeAtUni'
They have been named for the first time as part of Universities UK's 'MadeAtUni' campaign, which highlights the impact of universities on everyday lives.
Professor Harding was early to recognise the dangers of inappropriate material broadcast on television and used in video games. He drafted the original Office of Communications' (OFCOM) guidelines and became a consultant adviser to the Broadcast Advertising Clearance Centre on photosensitivity and televised material.
In December 1997, an episode of the children's cartoon Pokémon was broadcast on Japanese television with a short burst of alternating blue and red light. This led to around 570 children having seizures.
Professor Harding was sent for by the Japanese government and helped draft guidelines for its public broadcasting corporation.
Paul Furlong, Professor of Clinical Neuroimaging and Director of Aston Brain Centre, said:"Graham Harding's life's work was on photosensitive epilepsy. It is a fantastic honour to see him featured as one of the MadeAtUni Nation's Lifesavers and for his work to be recognised in this way.
"The MadeAtUni campaign is a great chance to celebrate the many ways universities have a significant impact on our everyday lives."
More information
More information on the campaign can be found here: www.madeatuni.org.uk
Read more about our campaign on safeguarding people with photosensitive epilepsy online: https://www.epilepsysociety.org.uk/news/Epilepsy-Society-calls-Gov-safeguard-people-photosensitive-epilepsy-online-15-04-2019#.XO5lUBZKgd