Clinically trialled medicinal cannabis product could be given final approval in two months
Epidyolex, an oral solution of cannabidiol, has been recommended for approval for use as an add-on therapy for seizures associated with two severe forms of epilepsy beginning in childhood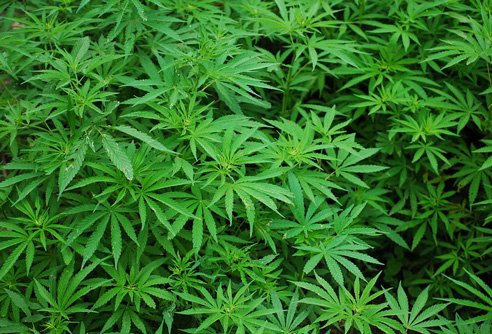 The plant-derived cannabis-based medicine has been recommended as a potential treatment option for children with Lennox-Gastaut syndrome or Dravet syndrome for children as young as two years old.
The medication, developed by GW Pharmaceuticals, would be used in conjunction with clobazam.
Worldwide approval
The US Food and Drug Administration (FDA) approved the oral solution last year.
Now the European Medicines Agency's (EMA's) Committee for Medicinal Products for Human Use (CHMP) has 'adopted a positive opinion' on the medication, recommending it for marketing authorisation.
The European Commission should make a final decision on its marketing authorisation application in about two months. A spokesperson for GW Pharmaceuticals said they were confident that approval and launch in the UK would not be affected by Brexit.
Good news for children with serious epilepsy
Ley Sander, Professor of Neurology at UCL and Medical Director at Epilepsy Society, said: "This is good news for children with some of the most serious forms of epilepsy. Epidyolex has been clinically trialled to prove its efficacy and safety so, where appropriate, physicians  will be able to prescribe it in the knowledge that there is evidence to support its use.
"The legalisation of medicinal cannabis last year has thrown up many challenges for people with epilepsy, their families and doctors alike. People's expectations were raised that this would become widely available as a treatment option when in fact specialists  have been reluctant to prescribe a drug  which has not been thoroughly tried and tested.
"Epidyolex has been through extensive clinical trials and although not a magic bullet, we know that it may work for some children whose seizures do not respond to current treatment options. But like all anti-seizure drugs, it would seem that Epidyolex may work for some children but not for others.
Hope of being seizure free
"I hope that this will be the first of many forms of medicinal cannabis to be researched, regulated and scrutinised so that physicians and people with epilepsy will have more options to try and greater hope of seizure freedom."
The CHMP's positive opinion is based on results from four randomized, controlled phase 3 trials that included 714 participants with either Lennox-Gastaut syndrome or Dravet syndrome. Results showed that add-on therapy with the cannabidiol product was more effective than placebo in reducing seizure frequency.