Dame Cheryl Gillan asks Matt Hancock to commit to free flu and covid vaccines for people with epilepsy
On Thursday 16 July 2020 during the Ministerial Statement Coronavirus Update Dame Cheryl Gillan asked Matt Hancock if the Department for Health and Social Care would consider including people with epilepsy in the clinically vulnerable category for coronavirus and the flu. Dame Cheryl raised concerns that a fever is a symptom in both the flu and the coronavirus, yet people with epilepsy are not in the clinically vulnerable category for either virus.
Dame Cheryl's question came after Epilepsy Society launched its survey into epilepsy and fevers that showed many people with epilepsy experience an increase in the number of seizures or have breakthrough seizures if they have a fever. This survey was launched after many people with epilepsy contacted us to raise concerns about the impact fevers have on their epilepsy and which is a symptom of coronavirus.
You can watch the exchange Dame Cheryl had with the Secretary of State here (text below video):
Cheryl Gillan Question: May I offer my support to the Secretary of State, who has been working tirelessly during this crisis? Epilepsy Society is a major charity based in my constituency. It states that people with epilepsy are adversely affected by covid-19, particularly because the fever associated with coronavirus can trigger an increase in the number of seizures and cause breakthrough seizures. Despite that, the Secretary of State will know that people with epilepsy are not classified as clinically vulnerable for coronavirus or the flu, and they do not qualify for the free flu vaccine or any future covid vaccine. Will the Secretary of State look into that and ensure that that is remedied as soon as possible, so that we can protect that valuable cohort of people?
Matt Hancock Answer: My right hon. Friend is an incredibly strong voice for those who suffer with epilepsy, and I will ensure that the clinical decision makers who make ​recommendations on the order of priority for any vaccine, both flu and coronavirus, take a specific look at the latest evidence on epilepsy. I cannot give her the guaranteed assurance that she seeks, because those decisions are rightly taken on the basis of recommendation from clinicians. I would not want to break that important principle, but I can ensure that the latest information, including on the impact of coronavirus on those with epilepsy, is taken into account in the decisions.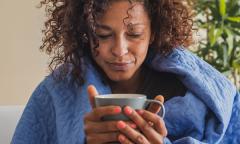 Does having a fever cause you to have a seizure? We are launching a new survey to find out whether a high temperature as part of the flu, puts you at greater risk of...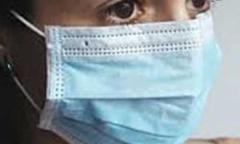 Wearing a face covering or mask is to become mandatory in shops in England from 24 July 2020. It is already mandatory on public transport. So what does this mean for people with epilepsy?