Epilepsy Society's Clare Pelham discusses sodium valproate and EMA public hearing on BBC News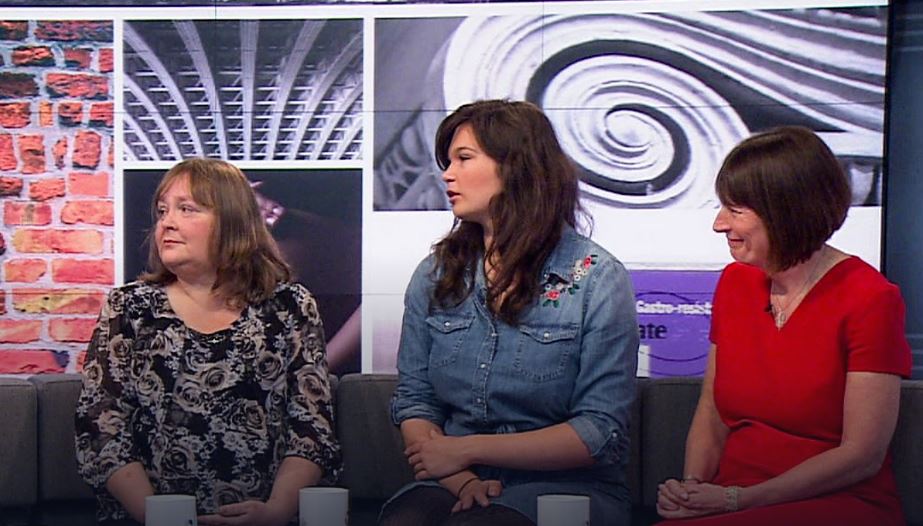 Watch and listen to Epilepsy Society's CEO Clare Pelham discussing our sodium valproate survey and the European Medicine's Agency public hearing into the epilepsy drug on various BBC News programmes over the last few days.
Our survey showed that almost 70% of women haven't received the latest information about the risks of taking sodium valproate during pregnancy. 
At the EMA hearing Clare Pelham called for yearly GP reviews for women taking sodium valproate to be mandatory, rather than voluntary.  
Listen to Clare on BBC's Women's Hour on Radio 4 Starts 00:44 Finishes 08:23
Watch Clare on BBC Victoria Derbyshire alongside Deborah Mann who was on 5,000mg sodium valproate during pregnancy and her daughter Branwen who was born with fetal valproate syndrome.
First news piece: Starts 10:37 Finishes 12:45
Interview here: Starts 1h 33m 24s Finishes  1h 44m 27s
Listen to Clare on Good Morning Scotland  Starts at 1h 51mins
Watch the European Medicine's Agency public inquiry into sodium valproate.
Are you receiving the right information?
Our sodium valproate survey showed us that almost 70% of the women surveyed haven't received new safety warnings about the dangers of taking it during pregnancy. Read the sodium valproate guidelines