Epilepsy Society's MRI unit hosted 3rd ILAE Neuroimaging course
Expert consultants and radiographers in epilepsy congregated at Epilepsy Society's prestigious Chalfont Centre on 28 February 2019 to attend the 3rd ILAE British Branch Epilepsy Neuroimaging course.
The ILAE British Branch Epilepsy Neuroimaging Course was successfully launched in March 2017 and is now in its third year.
The three day course aimed to provide both an overview and a solid foundation in state-of-the-art MRI (Magnetic Resonance Imaging) and PET (Positron Emission Tomography) scanning in epilepsy.
Professor Matthias Koepp, Clinical Lead of the MRI-unit at Epilepsy Society and Professor of Neurology at UCL Queen Square Institute of Neurology, was the head of the course.
The course consisted of lectures and small group tutorials given by experienced MRI and PET clinicians/researchers, cover aspects of structural and functional MRI acquisition and analysis and train participations on real patients' data in hands-on laboratory exercises.
Other consultants in the neuroimaging department of the MRI unit at Epilepsy Society, including Professor John Duncan, Professor Lorenzo Caciagli and Dr Meneka Sidhu, all gave lecturers to the eager crowd.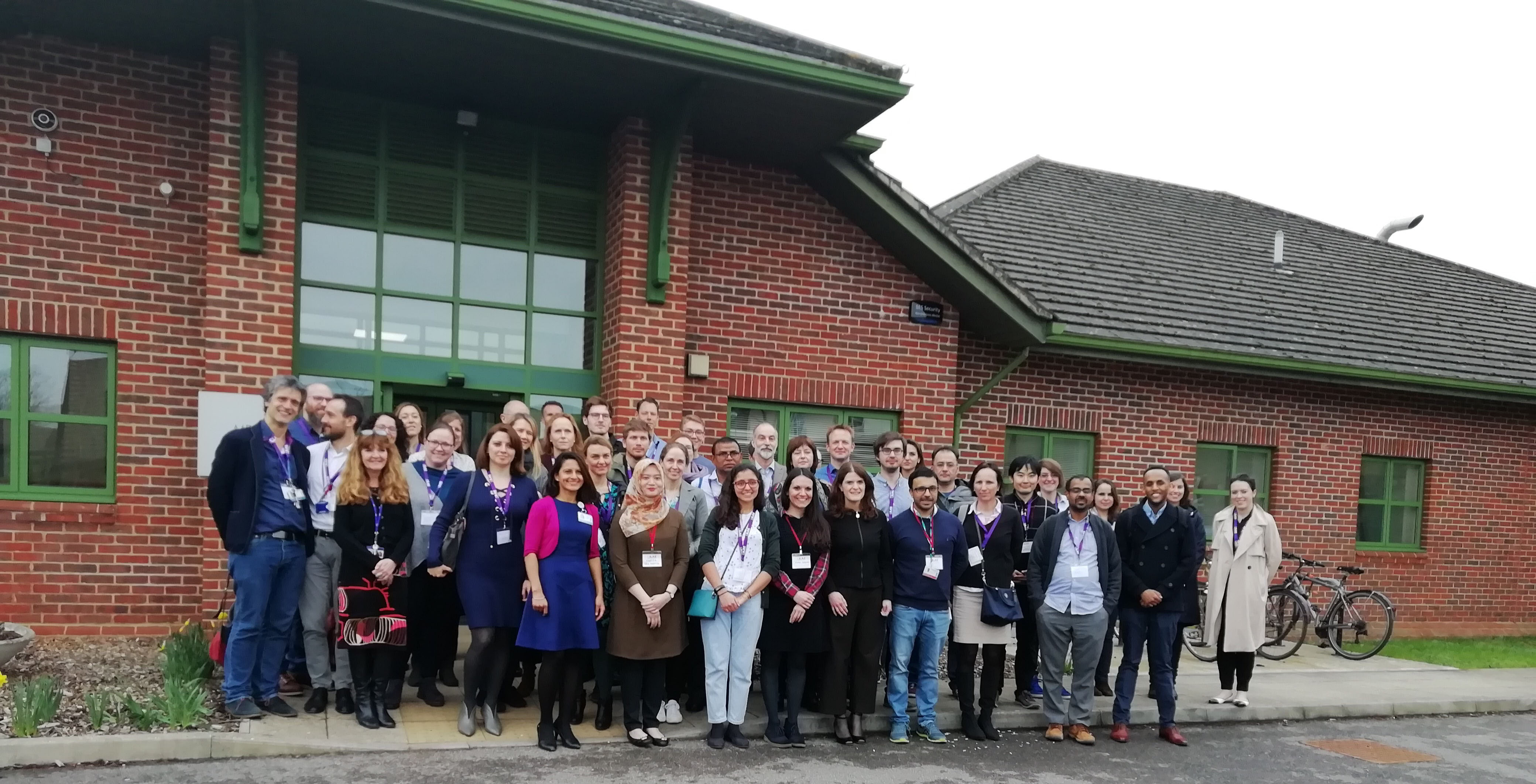 All who attended the conference outside the MRI unit
Additionally on 29 March 2019, there was a symposium on Traumatic Brain Injury also at the Chalfont Centre, organized by Professor John Duncan.
This involved researchers from Chalfont and Queen Square, and colleagues from Cambridge specialising in the neurosurgery and intensive care of those with head injuries.
Professor Duncan said: "This was an important opportunity to explore the processes that give rise to epilepsy following a head injury and how this may be best treated. It was good to be able to call upon the expertise of some of the leading neurologists in this field and discuss a forthcoming randomized controlled trial in this area."
Consultants listening to speeches at the synposium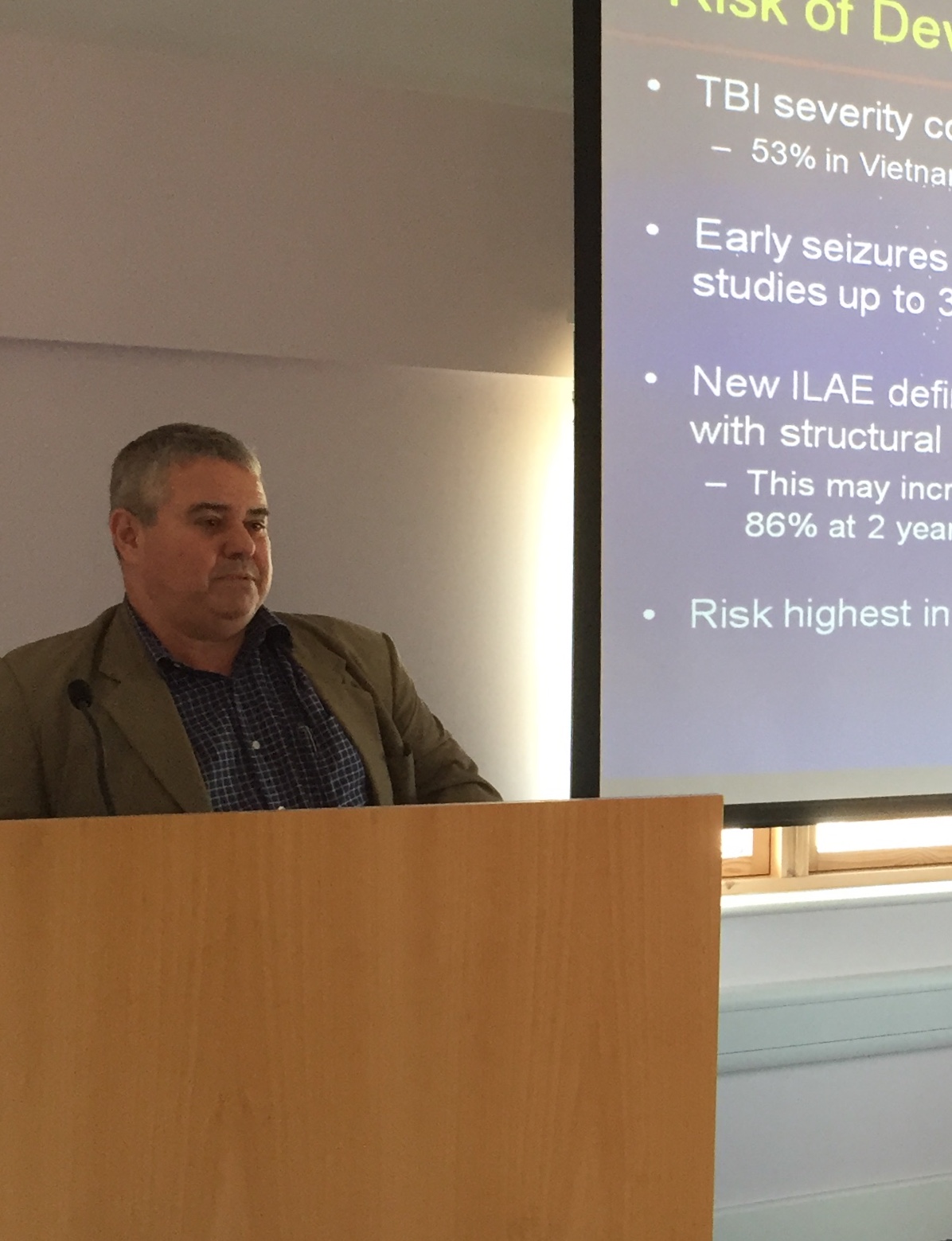 Professor Ley Sander giving a speech at the synposium
Dr Simona Balestrini, a Consultant Neurologist, said: "It was a very interesting seminar on the important topic of post-traumatic epilepsy. The talks were well organised and offered a really comprehensive approach, including epidemiology, genetics, neuroimaging, and treatment. The seminar provided a great overview of the best clinical practice after traumatic brain injury, focused on available evidence for prediction of the risk of post-traumatic epilepsy, and introduced exciting opportunities on further and innovative research in the field."