How we are continuing to provide epilepsy care and research during the Covid-19 pandemic
Our Medical Director, Professor Ley Sander, looks at how the Covid-19 pandemic is affecting epilepsy treatment and research, and considers how life in lockdown could accelerate some long-term improvements in treatment of the condition.
Covid-19 has changed everything. It has changed the way we live, the way we work, shop, exercise and keep in touch with loved ones. It has not, however, changed epilepsy.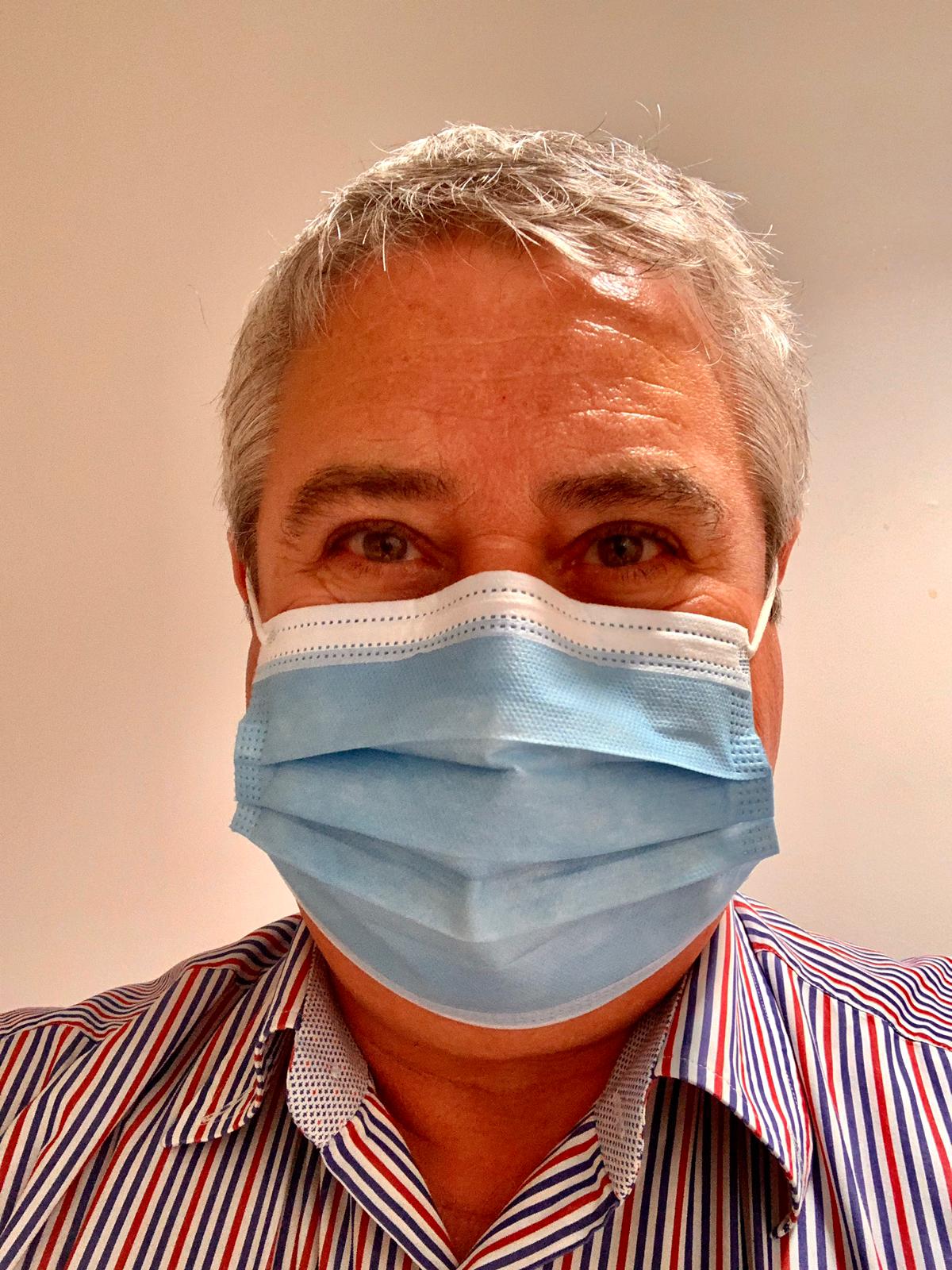 Epilepsy does not go quietly away in the face of an international pandemic. Seizures continue as unannounced and persistently as before, changing daily lives in an instant.
At the Epilepsy Society we want to reassure you that we are continuing to do everything we can to make sure you receive the support, care and treatment that is vital at any time, and even more so now when movement is restricted, healthcare looks significantly different, and friends and families are social distancing or even self-isolating.
Yes, we have had to implement many changes to work within government guidelines and to ensure the safety of all our staff and those we support. Yet still we are striving to make sure that those in our care, and in the care of health services globally, receive the very best and most appropriate treatment.
New guidelines
I have been collaborating with an international group to agree the best possible advice for physicians  around the world  who care for people with epilepsy. Covid-19 is a new virus and we are having to assimilate information and data about its behaviour, its impact, its transmission very quickly. By pooling our knowledge, expertise and resources, we have, however, been able to draw up important new guidelines "Keeping people with epilepsy safe, during the Covid-19 pandemic".
The guidelines look at the "new reality" of a healthcare system that, along with people we look after, has had to rapidly adapt to telehealth, with video and phone appointments replacing the traditional face-to-face consultations. This is taking some adjustment for all of us, but the bottom line is that, like everyone, people with epilepsy are at increased risk of contracting Covid-19 if they are admitted to hospital or have to attend an emergency department. We are doing everything possible to keep you safe at home, while still providing optimum care.
Anxiety and depression often go hand in hand with epilepsy, and coping with covid-19 and life in lockdown has undoubtedly exacerbated these. The guidelines recognise the huge contribution that Helplines make at this difficult time, and it is a blessing that our own epilepsy helpline (01494 601400) is now open five days a week, thanks to your fundraising. Talking and being heard is a therapy in its own right.
Online services
Those who we see in our clinics at the Chalfont Centre in Buckinghamshire and the National Hospital for Neurology and Neurosurgery, in London, will be familiar with our transformation to an online service. Diagnostic tests such as MRIs and EEGs are obviously having to be postponed, but appointments will resume, when it is safe to do so.
At the Chalfont Centre we care for 98 people with complex epilepsy and associated disabilities. Many of them are elderly. Many have underlying health conditions. Without a doubt they are one of the highest risk groups of people and safeguarding them has been, and remains, a challenge.  Ironically we – the medics and social care staff – present the greatest risk to them in introducing Covid-19.
Thankfully, through regular testing, use of protective personal equipment (PPE), stringent social distancing and self-isolation where necessary, we have managed to keep the number of Covid-19 cases to a minimum. This is, in no short measure, due to our dedicated team of clinicians and social care staff. I would also like to thank the public who have so generously donated, or made, PPE for our team.
Researchers deployed to the frontline
As you will know, research is a very important part of our work at the Epilepsy Society. During the current crisis, we must follow government guidelines which only permit research related to Covid-19. In line with this, last month we published a new research paper looking at the incidence of seizures caused by the coronavirus in the general population.
All our clinical research fellows have been deployed to support the NHS tackling Covid-19 on the front line. They are working tirelessly on acute wards at Queen Square and at the Chalfont Centre where our goal is to keep people out of hospital.
Continued data analysis
Our research laboratories are closed but our non-clinical research fellows, including our bioinformaticians, continue to work from home, analysing data, reviewing literature and writing research papers. This will help to further our understanding of the genetic contribution to epilepsy, and the use of artificial intelligence and sophisticated neuro-imaging in interpreting MRI scans of potential brain surgery candidates.
We are very fortunate that we have such a rich data set from people who have consented to share their DNA and diagnostic research tests. This period in lockdown is allowing us to advance our learning and understanding from this invaluable resource.
Accelerated changes leading to long-term improvements
It is early days to be analysing the emotional, economic and functional impact of Covid-19. We are too knee deep in battling an invisible enemy to be truly objective. The pandemic has, without a doubt, accelerated changes in our healthcare system that could result in long-term improvements to patient experience, such as through online consultations. Many innovations which had been previously a long time waiting in the wings, have now found themselves fast tracked at a speed which only a crisis could achieve.
We are all being forced to work outside of our box and view the world from a different perspective and that can only be a good thing. Doctors from different specialisms are working side by side in a way that time and opportunity would never have afforded pre-Covid-19. We are all now working more holistically.
We may have been forced to press the pause button on some of our research but I am certain that our learnings from this current crisis will ultimately enrich and accelerate our research in ways that we could never before have imagined.
Stay safe in these challenging times and stay connected.
Professor Ley Sander
Medical Director, Epilepsy Society
Like many charities, we are seeing a fall in our income due to the Covid-19 virus. In these challenging times we are working hard to maintain funding for our vital services including research, information and our Helpline. We are really grateful to everyone who is able to make a donation, no matter how small, to help us to support people with epilepsy.