Joy Division fan Julie wins tickets to Penn Fest
Julie Sims has always been a fan of post-punk band Joy Division. And she has felt a special connection to the band as her young son, Joey had epilepsy like Joy Division's lead singer Ian Curtis.
Tragically, Julie lost her son to Sudden Unexpected Death in Epilepsy (SUDEP) two years ago. Joey was just 22 when he died and the family have struggled to come to terms with his loss ever since.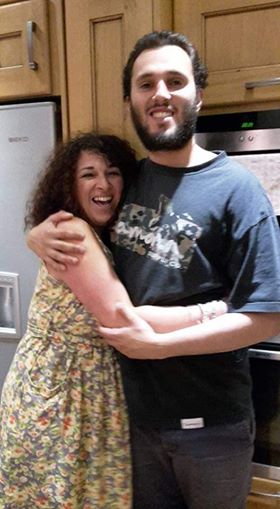 Julie Sims and her son Joey
This summer, Julie entered a competition run by Epilepsy Society to win VIP tickets to meet Joy Division and New Order's bassist Peter Hook when he is playing with The Light at Penn Fest this month.
The competition asked entrants to say in no more than 100 words, what it would mean to them to win  tickets to the festival. The judges were so moved by Julie's story, that they awarded her two VIP tickets for the two-day festival with the chance to meet Peter Hook after his performance.
When entering the competition, Julie said: "Winning the tickets means so much to me because of all that has happened. I'm excited to be able to 'let my hair down' for a while and at the same time doing that for my darling boy."
Joey was diagnosed with epilepsy nine years ago, aged 15. Julie said: "He had a tonic clonic seizure completely out of the blue." The doctors thought it was a one-off until he had another one six months later and underwent various tests. When the test results came back, they revealed he had epilepsy.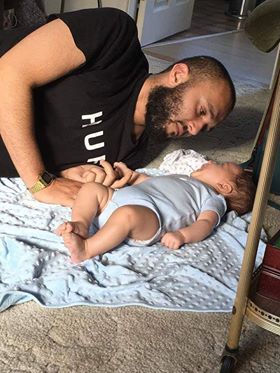 When Joey was first diagnosed, he didn't receive a lot of support or information from his GP, which Julie said was frustrating.
One day at his epilepsy appointment with his neurologist, they mentioned the risk of mortality in epilepsy. Despite this, Julie said: "we never spoke about it and Joey lived his life to the full".
Over the years, Joey's epilepsy became worse. However, he managed to obtain a part-time job and had a good set of friends and a supportive family.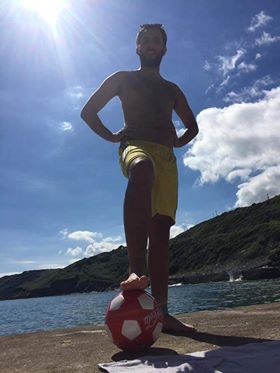 Ian Curtis, the lead singer of Joy Division had epilepsy and took his own life. Julie admitted this was something that always haunted her when Joey was diagnosed.
Joey was found on the floor by one of his brothers in July 2017. By this time, he had already passed away.
Julie said: "We were absolutely devastated, but life has to go on. Everyone was absolutely lovely and has been ever since. Without the love and support from family, friends and Joey's friends, I certainly wouldn't have coped. We miss Joey every day, but we try and get on with our lives, that's what Joey would certainly want."
More information
There were four other winners in the Penn Fest competition, who all won pairs of general admission tickets to the festival.