Just plugging the hole in the social media dam is not enough, says Epilepsy Society
A recent decision by Twitter to no longer allow animated PNG image files (APNGs) to be added to tweets has been welcomed by the Epilepsy Society.
Twitter discovered a bug that allowed users to bypass its autoplay settings and allow several animated images in a single tweet using the APNG file format.
Its accessibility team tweeted: "We want everyone to have a safe experience on Twitter. APNGs were fun, but they don't respect autoplay settings, so we're removing the ability to add them to Tweets. This is for the safety of people with sensitivity to motion and flashing imagery, including those with epilepsy."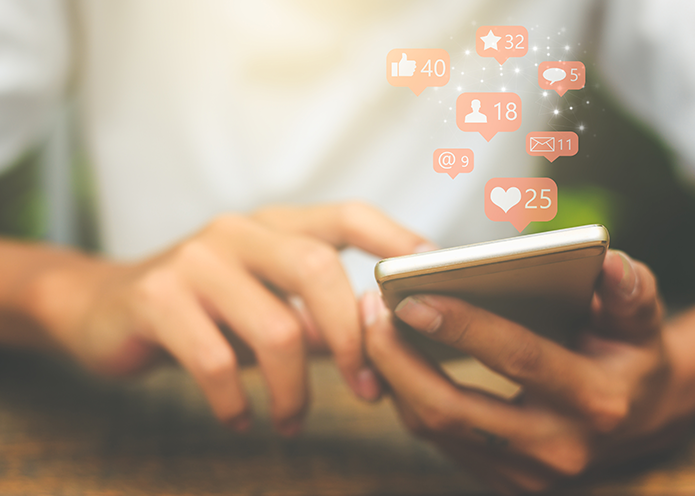 The decision followed an attack on the Epilepsy Foundation's Twitter account sent out similar animated images that could potentially cause seizures in photosensitive people.
But the Epilepsy Society has warned that while this is a first and significant step in safeguarding people with photosensitive epilepsy online, there is still a long way to go before people can feel safe on social media.
"Social media is like a dam with multiple holes. While plugging one hole is certainly a start, it will not stop a flood of damaging water seeping through from other directions. The threat is still there," said Clare Pelham, Chief Executive at the charity.
"Only today our Twitter feed was targeted with another post designed to induce a seizure. This is totally malicious and the intent is clearly to cause harm.
"We need robust regulatory measures that will prevent technology being used to share seizure inducing content, either maliciously or inadvertently.
"Social media has become a part of our life with frightening speed. I cannot think of another innovation that has been globally adopted at such a pace. The problem is our legislation process is sluggish by comparison and is trailing behind. In a digital world, our law is lamentably analogue."
In December, the Government committed through the Queen's speech to bring in online harms legislation to protect children and vulnerable adults from digital threats.
It promised: "… to make the UK the safest place in the world to be online."
And in a statement yesterday (15 January), Baroness Nicky Morgan, Secretary of State for Digital Culture, Media and Sport emphasised that protecting people online was one of the Government's five key principles in its vision for world-leading technology that benefits all citizens.
"Our online harms paper has set out plans for a new statutory duty of care overseen by an independent regulator," she said.
Clare Pelham continued: "We very much welcome this commitment to change but it cannot come soon enough.
"Everyday teenagers all around the world are sent animated images designed to give them a seizure. It's a virtual attack, but a physical injury.
"Britain leads the world with our criminal law providing protection from physical assault. It's time for our leadership to extend to protection from digital assault."