Are you thinking about a new career for the New Year?
The Epilepsy Society has great job prospects for anyone who would like a career supporting people with disabilities
Have you ever considered a career supporting people with disabilities? You may just be starting out in the world of employment, or you may be looking for a career change that will bring job satisfaction and make a difference to someone's life. Maybe a new job for the New Year.
Either way, the Epilepsy Society in Chalfont St Peter would love to hear from you.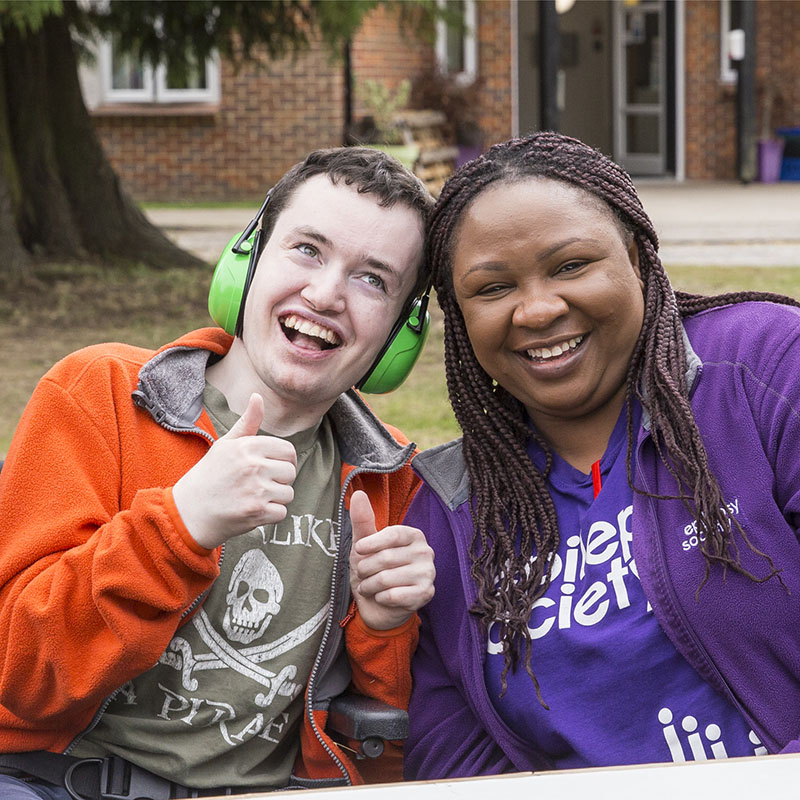 The charity has six residential homes where it supports 93 adults with complex epilepsy and learning disabilities. The emphasis is on person-centred care so that every resident is able to lead the life they choose including swimming, horse riding, ski-ing, dancing, watching a favourite TV programme or doing a jig-saw puzzle.
Support workers are key
But key to making sure residents lead a fulfilling life, are the support workers who play a pivotal role in helping residents to achieve their individual goals, in spite of communication and mobility challenges.
Jonny Anders-Cannon, Director of Care Services at the Epilepsy Society said: "It is hard to over emphasise what an important role support workers play and the difference they can make to the lives of people with profound disabilities.
"Working with residents means the daily joy of bringing a smile to someone's face; it means sharing with them the pleasure of a trip to the swimming pool or a lunch at the local pub; it can mean the immense satisfaction of learning new communication skills that are a key into someone else's world.
"We have an incredible team working with us but we desperately need to recruit more staff. And it's a great opportunity for anyone who wants a career with real job satisfaction and good prospects." 
Read Jonny's blog about his own career in care, from support worker to director of care services.
Training opportunities
At the Epilepsy Society all staff are encouraged to develop their skills through training so that they can progress to becoming a team leader or to follow a path into management.
"We have a very supportive and dynamic team working across all our houses at the Epilepsy Society," continued Jonny. "It really is a great place to work and to build a challenging and rewarding career."
How to apply
If you would like to find out more about becoming a support worker or joining the team at the Epilepsy Society, apply here or contact recruitment@epilepsysociety.org.uk or call 01494 601366.