Peter Hook dedicates song to mum who lost son to SUDEP
When bass player Peter Hook dedicated the last song of his set "Love Will Tear Us Apart" to Julie Sims at PennFest, Julie admits it was a very emotional moment.
Julie lost her son Joey to Sudden Unexpected Death in Epilepsy (SUDEP) two years ago when he was just 22.
Her tragic story touched the hearts of everyone at Epilepsy Society when she entered a competition to win VIP tickets to attend the festival and meet Peter Hook.
Overwhelming emotions
But nothing could have prepared Julie for the emotion on the night.
"I must admit at times during the set I became a bit emotional. It was a mixture of Joey and being right up at the front watching Peter!" she said.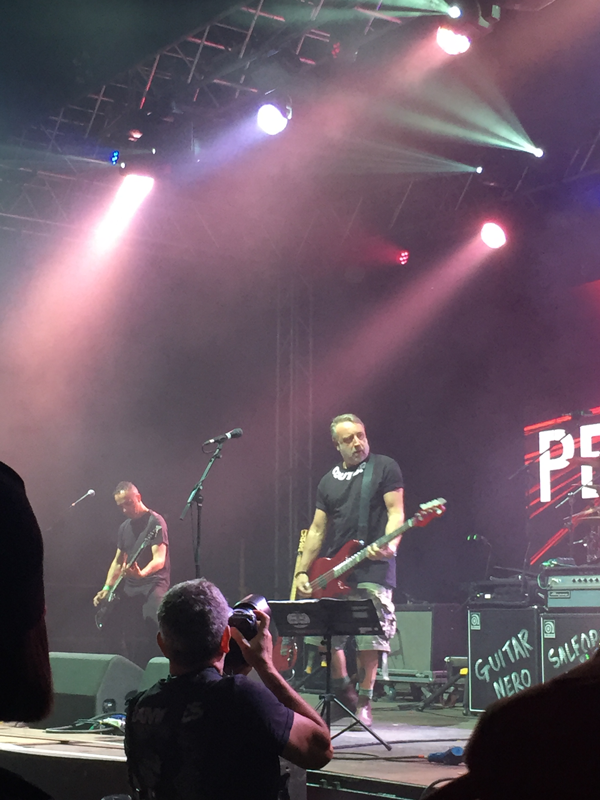 "Peter was so lovely and friendly, when I gave him a hug, I didn't want to let go!
"Love Will Tear Us Apart is my all-time favourite song. It was rather overwhelming him dedicating that song to me!"
At the end of his performance, 'Hooky' took off his t-shirt and threw it to Julie, who is now treasuring it as a keep-sake.
Close connection to epilepsy
Hooky has a close connection to epilepsy as Ian Curtis, lead singer of his original band Joy Division, had epilepsy and sadly took his own life.
Julie and her partner Philip met Hooky after his gig in a meet and greet backstage. They discussed the impact of epilepsy on both their lives.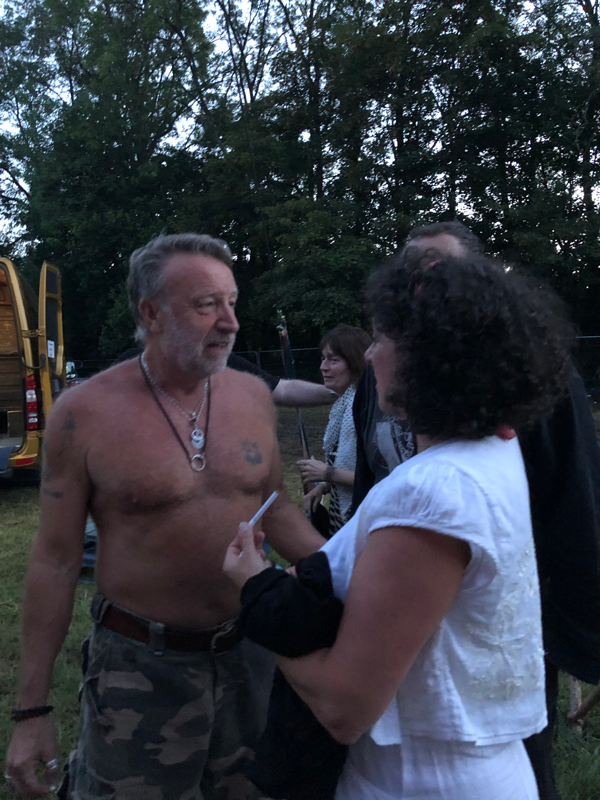 "We were absolutely devastated when we lost Joey, but life has to go on," continued Julie.."We miss him every day, but we try and get on with our lives, that's what Joey would certainly want."
And Julie admits that the chance to meet her hero Peter Hook and enjoy his music was an amazing opportunity. "I will never forget how I felt that day at PennFest," she said.
PennFest competition
Epilepsy Society gave away five pairs of tickets in their competition which asked people to describe their connection to epilepsy and what winning tickets to Penn Fest would mean to them.
Residents from Epilepsy Society also visited the festival. Ross went along with his support worker Louie.
Ross's favourite acts were 'Goldie Lookin' Chain' and 'White Eskimos'.
Hooky has previously raised money for Epilepsy Society by auctioning memorabilia from his Joy Division days. He is going to be performing at two gigs next year, and will again be donating part of the proceeds to the charity.