Peter Hook to sell Joy Division and New Order memorabilia to raise money for Epilepsy Society
Legendary bassist Peter Hook is helping to support people with epilepsy by auctioning all of his guitars and memorabilia from his Joy Division and New Order days.
The auction remembers Joy Division singer Ian Curtis, who had epilepsy. Hook, also known as 'Hooky', will be donating some of the proceeds to the Epilepsy Society.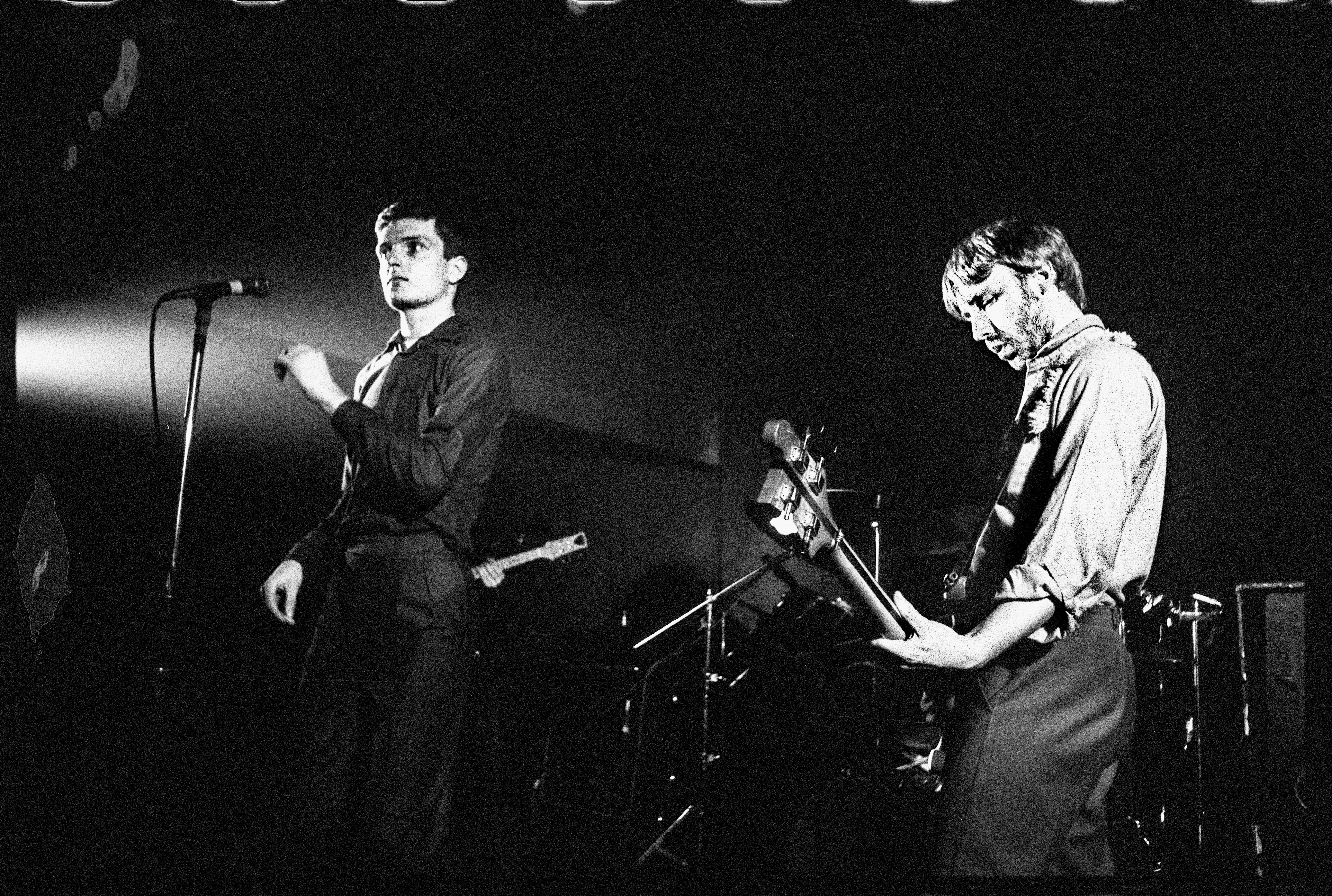 Image Courtesy Of Kevin Cummins / Getty Images Solely For Use Of Epilepsy Society. Not For Reproduction
Ian died in 1980, shortly before the band were due to set off on a tour of the United States.
Being charitable
The full exhibition of the 'Peter Hook Signature Collection' will open in the final week of February 2019.
The auction will be held on 2 March 2019. The exhibition and the auction will be at Omega Auctions in Newton-le-Willows, Merseyside.
A catalogue of the items is currently available to view online. 
Other charities set to benefit from the event include C.A.L.M. (Campaign Against Living Miserably) which is aimed at bringing the suicide rate down among men and The Christie NHS Foundation Trust, which is one of the largest cancer treatment centres of its type in Europe.
'Hooky' says: "It is a pleasure to continue to raise money for epilepsy. It is very close to me and it is important to be able give something back.
Friendship with Ian
"Ian was a wonderful man and was very good at looking after you" he said.
"On many occasions I've had to look after him when he was having a seizure. It was puzzling and frightening to watch someone you love go through that. His biggest mistake was that he didn't want you to worry about him".
Clare Pelham, Chief Executive at the Epilepsy Society, said: "Peter Hook's generosity is a  tribute to his friendship  with Ian Curtis. We all need friends. But people with epilepsy need good friends more than most; for support, for understanding and sometimes, for care. Ian's struggle with his epilepsy and his accompanying anxiety and depression are well-documented and the importance of  good friends at a time like that cannot be underestimated.
"We see this so often at the Epilepsy Society when people speak to us or call our Helpline. Sometimes the approach is for the  wealth of information and expertise that we are able to provide about the condition that affects  more than half a million people in this country. But most often, the underlying reason is for the emotional support that people with epilepsy so badly need to help them through a life where their seizures may be uncontrolled and-often worst of all-result in them being ostracised or isolated  in social situations.
"Peter's continued commitment to his friend after nearly 40 years by this generous gift, will mean that we will be able to offer this emotional support, as well as practical information,  to more people with epilepsy when they need it. Their friendship will have a living legacy in the happier and more fulfilled lives of people with epilepsy benefiting from this support".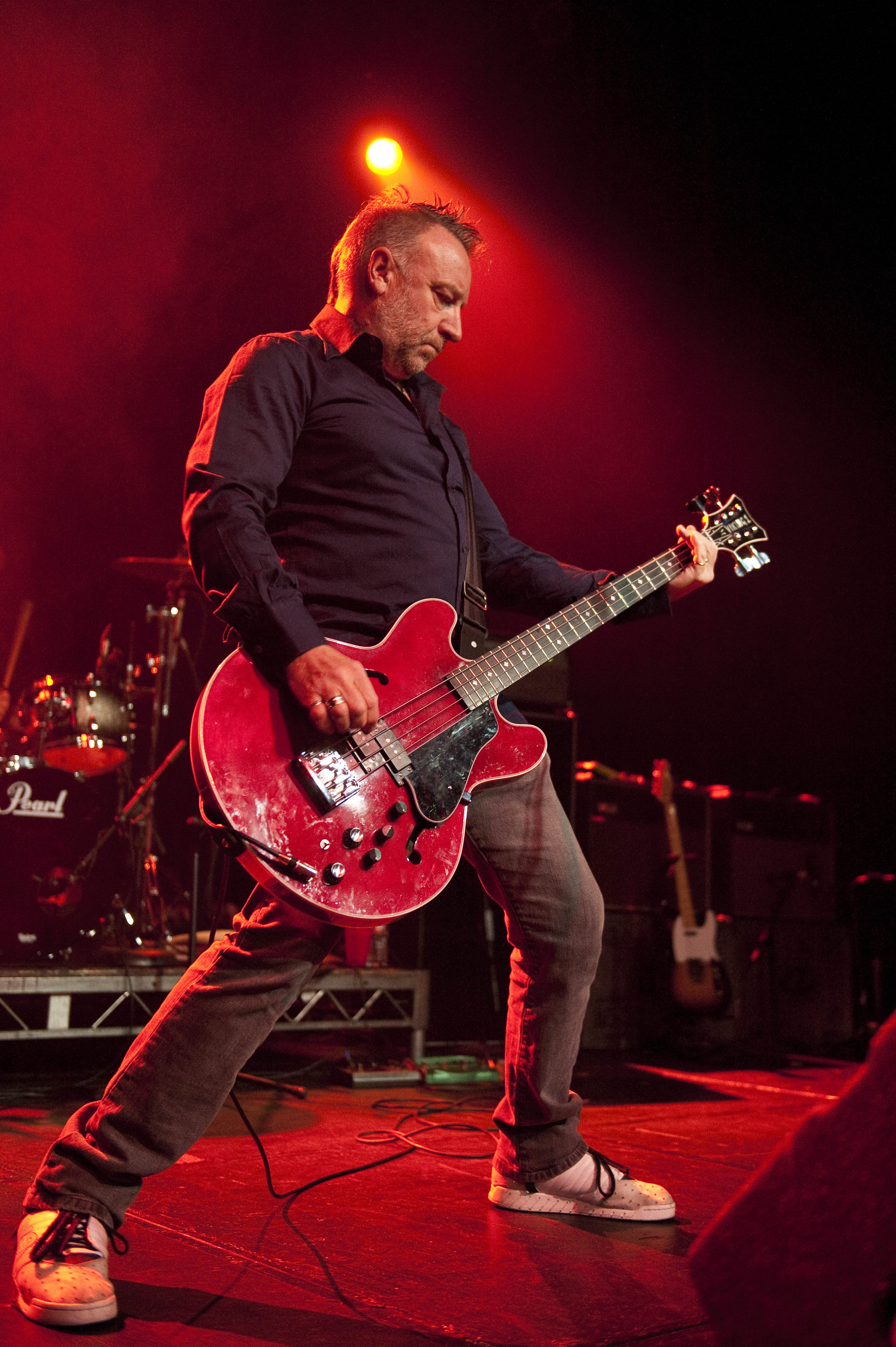 Tribute to Ian
Items being auctioned include Peter's first bass and the guitar he used on Joy Division's second album, Closer.
Ian's typed and signed lyrics for the song 'Failures' will be auctioned as a tribute to his musicianship and life.
'Hooky's friendship with Ian was very close. He says: "I met Ian at a Sex Pistols gig in Manchester in the 1970s. Ian certainly made an impression when I first met him".
New beginnings
When making the decision about selling his treasured items, he told BBC News that he felt "something had to go" and that the memories associated with the items had become flawed.
Peter formed his own band, The Light, in 2010 and has begun playing Joy Division material with them.
'Priceless' items for auction
Some of the memorabilia up for sale includes the Factory Records' floating boardroom table https://www.factoryrecords.org/factory-records/fac-331-temporary-contemporary-table.php
Also at the auction will be the Gibson EB-0 replica he bought the day after watching the Sex Pistols' legendary 1976 gig at Manchester's Lesser Free Trade Hall. The concert is credited with inspiring a generation of musicians.
'Hooky' used the bass to write for Joy Division's first album, Unknown Pleasures. The guitar will go up for sale with an estimated £4,000 valuation at Omega Auctions.
Other items on sale include the itineraries for their cancelled 1980 US tour, clothing, gig tickets, limited edition records and a Shergold Marathon custom six-string bass. Hook used the instrument on Joy Division's second album and after New Order formed following Curtis's death.
'Hooky' said: "I'm just hoping these things will go out into the world and be appreciated for the massive part they played in history".
You can view the full catalogue for the auction here: http://bit.ly/PHookSignatureCollectionOnline
More information
The full exhibition of the "Peter Hook Signature Collection" opens in the final week of February 2019 showcasing all three hundred separate lots at Omega Auctions HQ in Newton-Le-Willows.
A printed catalogue will admit two people to the exhibition during the week, whilst the auction takes place Saturday 2nd March from 1pm onwards with viewing on the Saturday morning is reserved for those registered for the auction.
The full auction will be broadcast at Omega Auctions website for online bidding and those unable to attend in person at www.omegaauctions.co.uk
Peter Hook Signature Collection Event Timeline
Mon 25th Feb – Sat 2nd Mar '19          Full Exhibition/Auction at Omega Auctions
Sat 2nd Mar '19                                    Auction At Omega Auctions from 1pm