Regional volunteer of Epilepsy Society attends reception at Windsor Castle
Long-time epilepsy volunteer Monica Kendall, met HM The Queen when she enjoyed a visit to Windsor Castle on 2 April 2019.
The visit was to attend a reception for the National Council for Voluntary Organisations (NCVO)'s, centenary celebrations. The reception was hosted by HM The Queen and the Chief Executive of NCVO, Sir Stuart Etherington.
Voluntary work
Monica has been a member of the NCVO for nearly twenty years. She is the Chairperson of charity Epilepsy HERE, which is a member of the NCVO.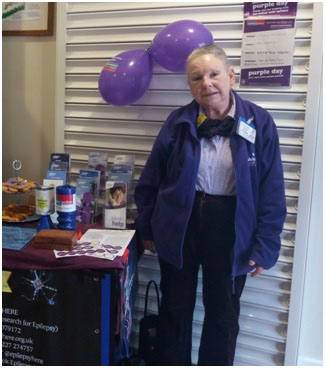 Monica running a helpdesk for Epilepsy HERE
NCVO champion the voluntary sector by connecting, representing and supporting voluntary organisations. This year, they celebrate their centenary, having been founded in 1919 just after the First World War, when charities had proved to be invaluable and remained so for the returning service personnel.
Since then, they have continued to support the charity sector and speak to the government in an ever-changing social context. Many established voluntary organisations started out as projects with the NCVO, including Age Concern, Citizens Advice Bureau and Community Matters.
Mingling with royalty
Monica said: "I was a little bit nervous about attending the reception. The weather was awful as it was very cold and blustery. It even started hailing when the reception finished!".

Monica wearing her outfit she wore to Windsor Castle
Monica was greeted by HM The Queen and had an opportunity to talk to HRH the Princess Royal about the work she does as a volunteer with NCVO and Epilepsy HERE.
Epilepsy HERE is a charity that aims to help and support all those in the Kent area with an interest in epilepsy, whether they have epilepsy, or are parents, spouses, carers or health professionals.
They run regular groups for people with epilepsy and their families and publish a newsletter which is sent to all members, GP surgeries, libraries and local and national politicians.
Monica said: "HRH The Princess Royal seemed quite interested about the work that I do and she said that she'd seen a programme about dogs with epilepsy".
Throughout the event, Monica had the chance to talk to other volunteers about their achievements. She said: "It was good to circulate and find out about the other charities. There were lots of interesting people there and the time went very quickly".
Seizure free
Monica used to have epilepsy, until she underwent brain surgery 35 years ago. The brain surgery was successful and she has been seizure free since.
Monica and her husband Roger,  have been regional volunteers with us for more than 20 years. They started volunteering with us because they wanted to help people and felt a sense of satisfaction.
Over the years, they have done voluntary work such as working at and running helpdesks to support neurologist consultants from the East Kent University Foundation NHS Trust and the Adult Epilepsy Nursing Team of Kent Community Foundation NHS Trust.
Congratulations to Monica!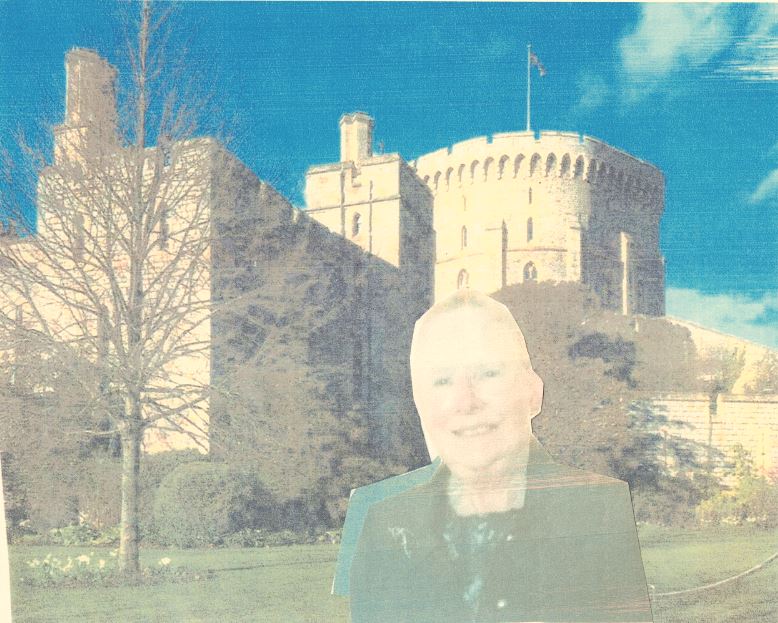 Monica sent in this picture which her husband created
More information
Would you like to become a volunteer for us? Click here to find out more. 
For more information about Epilepsy HERE, please click here.
To find out more about NCVO, please click here.