Our researchers get on their bikes to support people with epilepsy
Twelve scientists from the Epilepsy Society and UCL are going the extra mile to raise money for a vital new piece of equipment that will help in the treatment of people with epilepsy.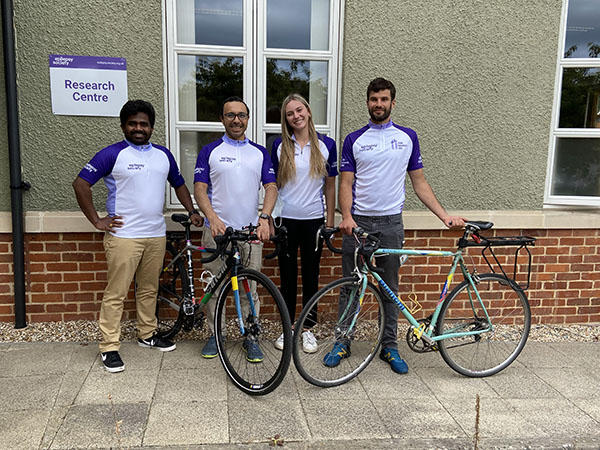 Our Epilepsy Society Genomics Research Team are planning to cycle the route of the popular London to Brighton cycle ride on Saturday 11 September. But they will be adding an extra 25 miles to their 60-mile ride by first cycling to London from Chalfont St Peter. 
They hope the sponsored ride will help them raise funds for a special head cap that will enable them to understand more about how the brain can be affected by genetic changes that cause epilepsy.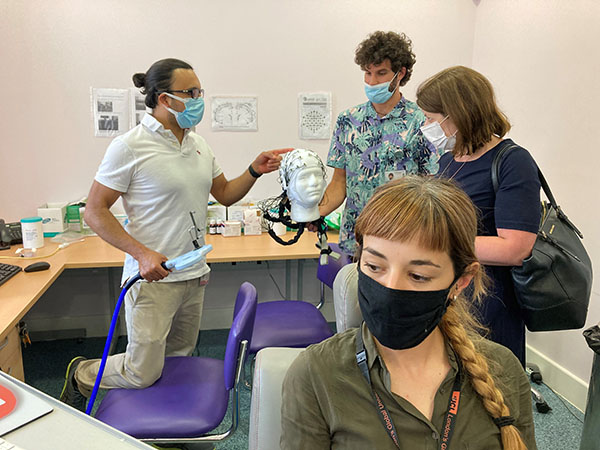 How you can help
Scientist, Dr Francesco Turco, said: "We will be cycling in a relay, with scientists from the Epilepsy Society and UCL riding together. Some of us will aim to complete the entire trek, and some will join the group along the route to Brighton.
"We would be incredibly grateful for any donation towards our fundraising efforts, no matter how small. With your support we can continue to make strides to improve the quality of life for people with epilepsy. A huge thank you from all of us at the Epilepsy Society."
Nicola Swanborough, Head of External Affairs at the Epilepsy Society said: "As with all fundraising events, it's not just about the challenge on the day. The team have put many hours, days and weeks into training for this ride which will make a real difference to people coming to our medical centre for diagnosis and treatment. Thank you to the whole team."
You can support the team and make a donation here.
Find out more
You can find out more about how Transcranial Magnetic Stimulation with EEG works here.