Warning over morning-after-pill for women with epilepsy
Women with epilepsy are being advised to consult their doctor, pharmacist or specialist nurse if they are using the morning-after-pill containing levonorgestrel.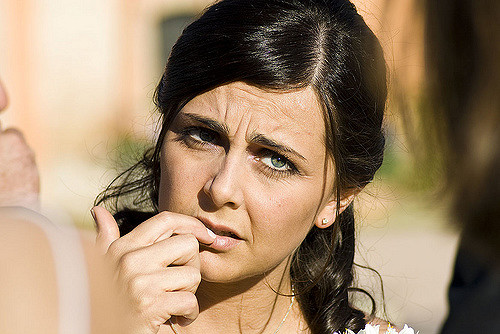 The medicines and healthcare regulatory body, MHRA, has issued new guidance on the emergency contraception after it was found to be less effective for some women, including those taking certain epilepsy drugs. It said it had data on 400 unwanted pregnancies in women taking levonorgestrel since it was first licensed in the 1970s.
It is thought that some epilepsy medications including the barbiturates primidone, phenytoin and carbamazepine may reduce how well the morning after pill works.
Double dose of emergency contraceptive
MHRA is advising that women taking these medications may need to take a double dose of the emergency contraceptive. They may also need to consider using another type of emergency contraception called a copper intrauterine device or 'coil' inserted into the womb, as this does not interfere with the action of other medicines.
Epilepsy Society's medical director, Professor Ley Sander, said that both options should be discussed with a healthcare professional.
"It is very important for women with epilepsy to talk about contraceptives with their doctor. We know that certain anti-epileptic drugs reduce the effectiveness of contraceptives such as the Pill or contraceptive implants, that contain hormones.
"The new advice about the morning after pill is further important information for women with epilepsy to consider. It is important to talk about this in advance with your GP or specialist nurse in order to find out whether the advice applies to the medicines you are taking.
"This underlines further the importance of pre-conception counselling for women with epilepsy. This is something that should be discussed by GP and patient at a yearly review which is part of the NICE guidelines for epilepsy."
Patient information sheet
MHRA has produced a new patient information sheet outlining the interaction between the morning after pill and other medicines. This will be available through GPs and pharmacists or you can read the information online.
Dr Sarah Branch, deputy director of MHRA's vigilance and risk management of medicines division, said: "This is important new advice for women who want to use the emergency contraceptive pill.
"It will help to protect women who are taking certain medicines against unwanted pregnancies.
"Our new patient information sheet provides information on what types of medicines could interfere with how the emergency contraceptive works.
"It tells women what steps they need to take to ensure they receive the correct dose.
"The earlier that emergency contraception is taken after unprotected intercourse, the better it works."
Unprotected sex
Levonorgestrel has to be taken within 72 hours (three days) of unprotected sex.
The MHRA first became aware of scientific evidence on possible drug interactions in 2012. This was then reviewed by the European Medicines Agency.
In May this year, it published its findings which showed that levonorgestrel - marketed as Levonelle and other brands (see below) - interacted with some medicines taken by women for epilepsy, tuberculosis, HIV and fungal infections. It has also been shown to interact with herbal remedies that contain St John's wort.
In all these cases, the dose of contraceptive should be doubled, it said, or women could use another emergency contraceptive choice such as the coil.
Names of levonorgestrel-containing emergency contraception
Levonelle One Step 1500 microgram tablet
Levonelle-2 750 microgram tablet (ie, for a double dose this is 4 tablets, 2 packs)
Levonelle 1500 microgram tablet · Levonorgestrel 1.5 mg tablet(s)
Boots Emergency Contraceptive 1.5 mg tablet
Emerres Una 1.5 mg tablet
Emerres 1.5 mg tablet
Ezinelle 1.5 mg tablet
Isteranda 1.5 mg tablets
Melkine 1.5 mg tablet
Toomee 1.5 mg tablets
Upostelle 1500 microgram tablets
Emergency Contraceptive Consilient 1500 microgram tablet. 
More information
You can read the patient information leaflet about the morning after pill and other medications here.