Why Disney star Cameron Boyce's death from SUDEP underlines urgency of our research
A coroner in Los Angeles has confirmed that Disney actor Cameron Boyce died of sudden unexpected death in epilepsy.
News of the 20-year-old's death sent shock waves around the world earlier this month after he was found at his home on 6 July.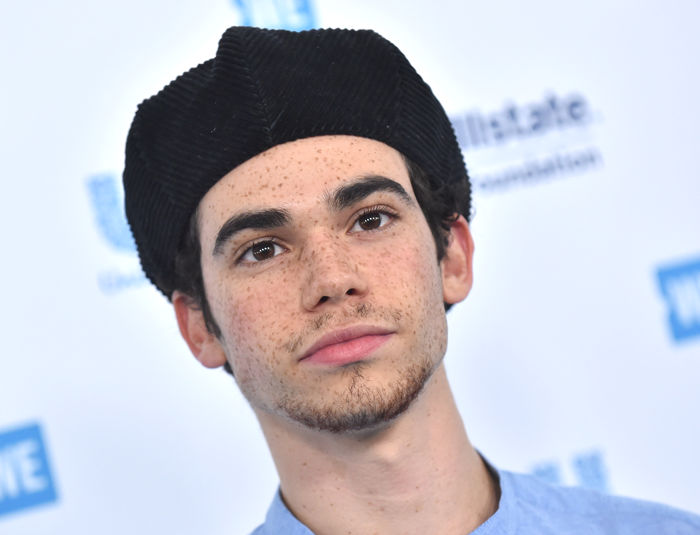 SUDEP
Sudden unexpected death in epilepsy (SUDEP) is always distressing to hear about. Closer to home, we recently carried the tragic story of 21-year-old Amelia Roberts who died following a fatal seizure. You can read more about Amelia's story here.
Around 600 people lose their lives to sudden death in epilepsy (SUDEP) in the UK every year. That is 1 in 1,000 people with epilepsy.
Every death is devastating, heart-breaking and life changing for those who live with the grief of losing a loved one.
Looking for patterns
That is why SUDEP is a key focus of research for us at Epilepsy Society. We believe that each one of those deaths could potentially have been avoidable. But we need to understand more about the mechanisms of SUDEP. We need to know which markers might indicate that a person could be vulnerable to premature mortality. And we need to know what measures need to be put in place to safeguard those at greatest risk.
Our researchers, scientists and bioinformaticians are using whole genome sequencing to try to pinpoint what could be happening at a genetic and molecular level to result in a seizure becoming fatal. They are trawling through big data to look for patterns and clues that might suggest vulnerability.
Our Brain and Tissue Bank
At the Epilepsy Society Brain and Tissue Bank, we are examining brain tissue of people who have died of SUDEP and comparing it with tissue samples from those with epilepsy who did not succumb to SUDEP.
Amelia Roberts had quietly arranged to donate her brain for research after her death. We are very grateful for the knowledge that this is helping us to accrue and the lives that might ultimately be saved by Amelia's selfless donation.
We are also using sophisticated neuroimaging techniques to look deeper and deeper into the brain to increase our understanding of its structures. Every day we are advancing the technology around brain surgery with the ambition that more people whose seizures do not respond to medication might have the opportunity of undergoing epilepsy surgery.
Our cutting edge research includes employing artificial intelligence to teach computers to pinpoint abnormalities on brain scans that the human eye is unable to detect.
It is a race against time and every life lost increases our urgency.
Funding is key
Our research is heavily dependent on funding. Without it we would not be able to push forward the boundaries of research. And we are ever grateful to all those who bake cakes, run marathons, abseil, sky dive and paint their nails to support our research. Your creativity, your cooking skills, athleticism and bravery all translate into potentially life saving research at Epilepsy Society.
If you would like to be part of our vital research programme and  help us stop other people losing their lives in the way that Cameron and Amelia did, please consider donating to Amelia's fundraising page, set up in her memory. Amelia chose to donate her brain to us to help us find the cause of and a potential cure for epilepsy. Amelia wanted everyone with epilepsy to benefit.
Our research team are working tirelessly to fulfil this wish and the wish of others like Amelia. Please join them by supporting Amelia, her parents Hamish and Debbie, and Amelia's two sisters, Lily and Kitty.
Thank you.
More information
To find out more about sudden unexpected death in epilepsy (SUDEP) and the risks, please read our information here. Or you could call our Helpline on 01494 601300 (Mon-Tues 9am-4pm, Wed 9am-7.30pm).
Supporter groups
Amelia's family have agreed to become our first supporter group, setting up a fund that will be a lasting tribute to Amelia, and help raise funds to support others affected by epilepsy.
We will be launching our new supporter group programme later this year. Register your interest by emailing fundraising@epilepsysociety.org.uk. 
Find out how you can donate your brain and tissue to medical research.