Support for carers
If you are a carer of someone with epilepsy, we offer help and support for you.
At Epilepsy Society we understand that being a carer can be both rewarding and stressful. How you feel about it can change from day to day, moment to moment. Here are just some of the sources of help and support available to you.
Epilepsy helpline
Our confidential helpline is available to anyone affected by epilepsy. This means people with epilepsy and anyone who has a connection to epilepsy, including carers.
The helpline offers a confidential space for you to talk about living with and supporting someone with epilepsy. We understand how epilepsy can have much wider implications for family members and friends, and we can give you time to focus on what is important to you, as well as the person you care for. We are here to listen, to give you up-to-date information on epilepsy or to signpost you to the most appropriate organisations, depending on your situation. 
If finances are a concern, we are able to call you back immediately. Please ask the helpline worker when you call.
The helpline is open:
9am to 4pm on Monday and Tuesday
9am to 7.30pm on Wednesday
Call 01494 601 400 (national call rate)
Carers information resources
Order up to five free Epilepsy Society information resources via our online shop. These have been produced to help people who support someone with epilepsy. Resources include:
'Carers' factsheet
'What help is available?' factsheet
'First aid' leaflet
'Safety' leaflet
'First aid' card
View and order on our online shop.
Practical help
You may be entitled to a Carer's assessment. This may identify the need for home help, respite care, emotional support or other services. You can ask your local social services for an assessment or your GP can ask for this on your behalf.
Some carers can claim Carer's Allowance. This benefit depends on your income and is usually paid to people over 16, who spend at least 35 hours a week caring for someone who receives Attendance Allowance, Disability Living Allowance or Personal Independence Payment (PIP). If you are not entitled to Carer's Allowance you may be able to apply for Carer's Credit. Carer's Credit can help you to protect your future entitlements to a state pension. For more information about benefits contact your local Citizens Advice office or visit the benefits section of GOV.UK 
The Equality Act 2010 and carers
Under The Equality Act 2010, carers are protected from being discriminated against because of the person they care for or their caring responsibilities.
You can find out more about carers rights under this act from the Citizens Advice.
Information produced in March 2019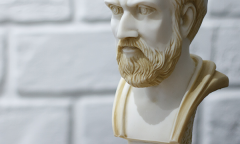 Did you know that the Greek philosopher Hippocrates (460-377 BC) was the first person to think that epilepsy starts in the brain? Find out more interesting facts and debunked myths around epilepsy and seizures.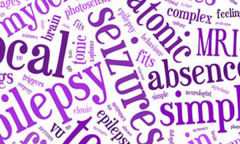 There are a number of common misconceptions surrounding epilepsy and epilepsy terminology.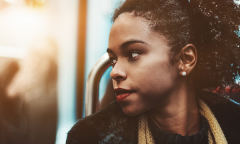 People can feel differently about their diagnosis; some people come to terms with it quickly, some take longer, and some feel that epilepsy will always be an ongoing issue for them.